WELCOME TO CAMBRIDGE
Cambridge City is, of course, nationally and internationally renowned as a bastion of education and brilliant innovation. It's the heartland of our thriving medical and healthcare technology sector, which is now expanding further into the region with Cambridge as its starting point. Ringed by business incubators and accelerators and home to the world-beating Cambridge Biomedical Campus, Cambridge's success is exactly what we are aiming to expand and level up across Cambridgeshire.
Cambridge is one of our two regional cities (the other is Peterborough) and has a rich, deep history. Although it is a wonderful city in its own right, it really shines as part of the varied and thriving landscape of the Combined Authority. Cambridge is absolutely key to our ambition to power inclusive growth across our region.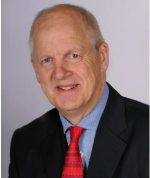 Your Combined Authority Representative
Cllr Lewis Herbert