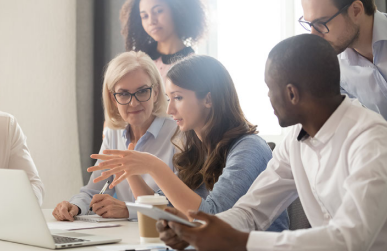 Active Consultations
As the Local Transport Authority for Cambridgeshire and Peterborough, the Combined Authority has created a Local Transport Plan in consultation with our partners across the region. The Local Transport Plan covers the ways in which the Combined Authority's strategies and delivery ambitions around transport fit in with the wider vision of the region's present and future. It considers the needs of urban and rural communities, commuters, agricultural needs and ways in which environmental sustainability can be furthered.
Consultations are a key part of the timeline for transport projects, ensuring that your opinions as local residents and experts on your area form a key part of infrastructure projects and delivery. In addition to the consultations that we must undertake by law, where possible we also hold earlier public information or engagement events, to give you early insight into our progress on projects that affect you and your area.
Bus Strategy Consultation
Medium Term Financial Plan and Draft Budget 2023: Have Your Say
You can express your interest in our draft Budget and Medium Term Financial Plan. We want to hear your views on these important documents so you will be able to have your say until 13 January 2023 when the survey will close at 5pm. Follow this link to have your say: CPCA MTFP and Draft Vision 2023.

Engagement Event: A10 Virtual Public Information Event
The A10 virtual public information event took place in the Summer of 2020. One of our first large online engagement events, the website drew thousands of views of our online exhibition room, and over 700 responses to the survey attached.
The information and feedback that you gave us will help to inform the work on the next stage of the project.
Engagement Event: March Area Transport Study
A study has been conducted to identify potential improvements that will make it easier for people to travel in and around the market town of March. It looked at addressing existing traffic flow problems and developed options to allow future growth in the area in line with the Fenland Local Plan.
Town, district and county councillors worked alongside officers from Cambridgeshire County Council, Fenland District Council and the Cambridgeshire & Peterborough Combined Authority to develop a number of schemes outlined in the Options Assessment Report below. Other supporting documents are there too.
The public was consulted on the recommended schemes between 15 May and 28 June 2020. The consultation was held online, due to Coronavirus (Covid-19) restrictions on gatherings, and the report summarising the results appears below.
The recommended schemes advanced through the preliminary design stage in summer 2021 and an Outline Business Case was submitted in autumn 2021 (also provided below).
The schemes are now moving ahead through detailed design with a Full Business Case expected to be submitted in late 2022. Public engagement on the various schemes will be undertaken in autumn 2022.
Greater Cambridge Partnership: Making Connections Consultation
Our Making Connections: have your say on greener travel in Greater Cambridge consultation has been launched.
The GCP's plans for a future bus network outlined in Making Connections would deliver fast, frequent and reliable services to connect people with jobs, education and leisure opportunities. It could mean cheaper bus services every few minutes in Cambridge, every ten minutes from larger towns and villages, and new hourly services for people living in rural areas, opening up opportunities for people.
Other proposals outlined in the Making Connections consultation include:
Services running from 5am until midnight, with frequent buses to key destinations across Greater Cambridge
Express and direct services to the city centre, the Biomedical Campus, the Science Park and West Cambridge and links to local rail stations.
More frequent services between 7am and 7pm, with buses every few minutes in the city, every 10 minutes from towns and larger villages, and hourly in rural areas
Small villages will have opportunities to 'plug into' the network through a regular connecting bus service, a demand responsive bus service, or access to a travel hub
Cheaper fares, such as a flat rate for trips in the city, daily and weekly tickets for regular users, hopper tickets, and cheaper family fares
More zero emission buses, building on the successful bid for 30 new electric buses coming to Cambridge next year
Full details of the consultation can be found at www.greatercambridge.org.uk/making-connections-2021
Replying to other consultations
The Combined Authority continue to respond to consultations that will impact on Cambridgeshire, Peterborough, hinterlands and the United Kingdom. It is important that the Authority responds in a timely manner to these consultations to ensure that the views of the people of Cambridgeshire and Peterborough are heard, with the ultimate aims to promote and enhance the transport network of the region.
The current list of live consultations that the Authority will be responding to can be found here. And the responses submitted by the Authority specifically in relation to transport matters, over the past 12 months can be found here.
RELATED NEWS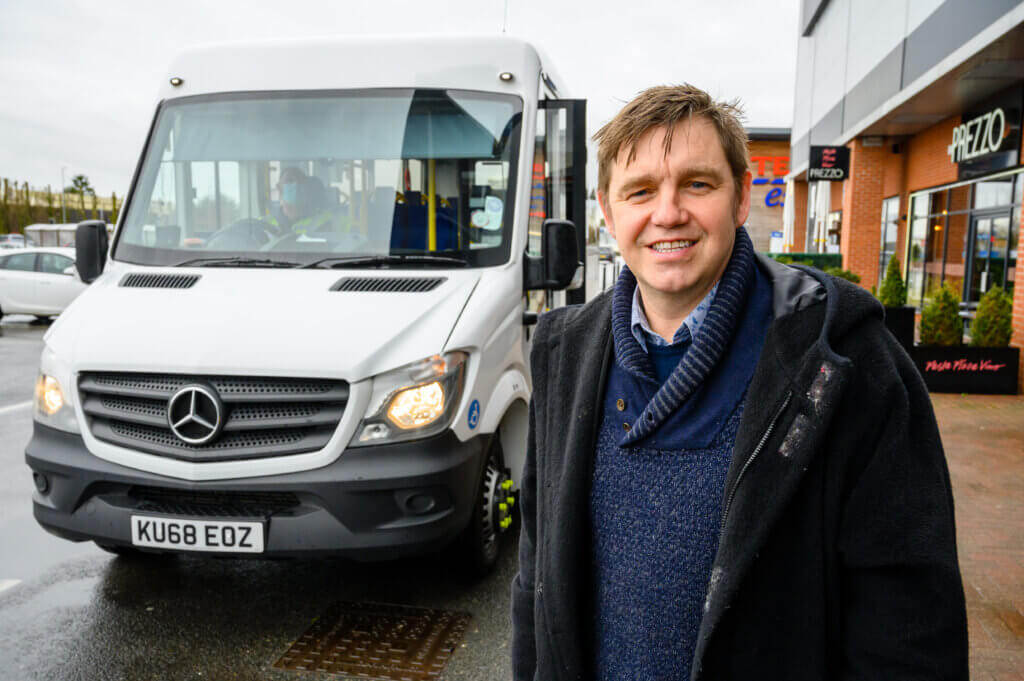 26/05/2023
Bus Reform
Mayor Dr Nik Johnson statement: GCP Making Connections consultation f…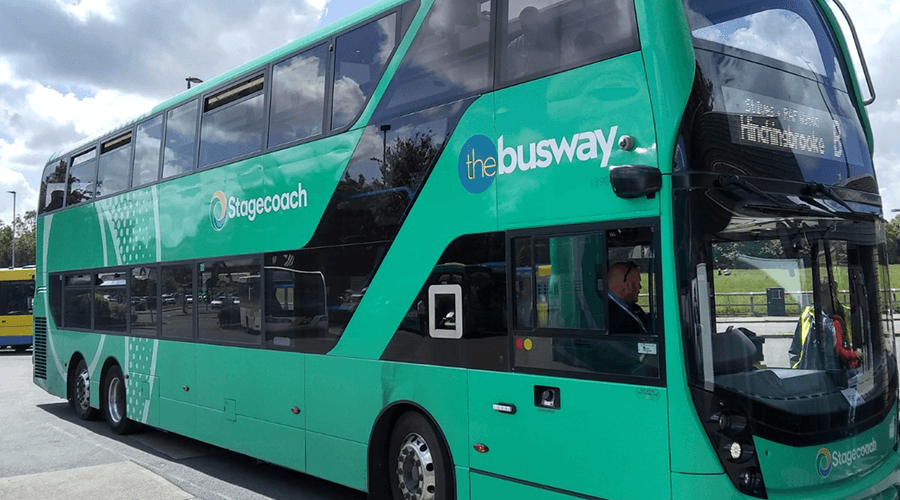 19/01/2023
Consultations
Transport plan for Cambridgeshire and Peterborough moves forward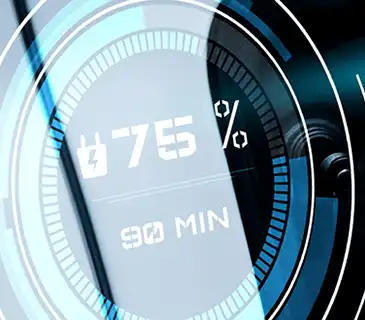 07/12/2022
Active Travel
Still time to have a say on Alternative Fuels Strategy for Cambridgesh…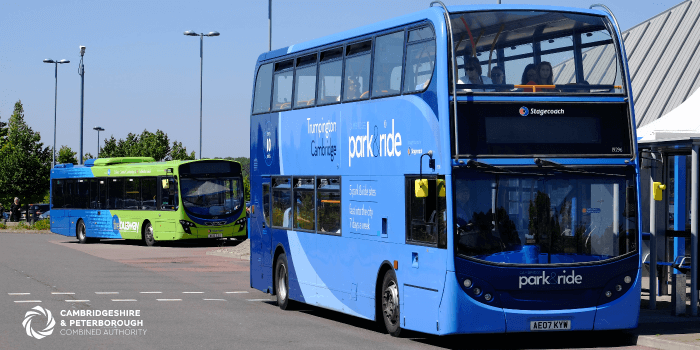 10/10/2022
Consultations
Local Transport and Connectivity Plan update