The Business Board comprises a fantastic team of industry experts and key opinion leaders not only within our region but also with national and international networks, interests and focus. We have representatives from key sectors of our economy including life sciences and healthcare, agri-tech and agri-food and advanced manufacturing. We also have strong academic expertise. We ensure that a clear business perspective is brought forward as the Combined Authority seeks to be at the frontier of accelerating delivery and securing new investment models, with and across Government, the private sector and the local area.
THE MEMBERS
AL KINGSLEY
Business Board Chair
Al Kingsley has served as a Board member since January 2020 and was appointed chair in August 2023.
Al is the group CEO of NetSupport, an award-winning technology company which develops software for both the education and corporate markets. NetSupport has grown to support over 20 million users in 110 countries around the world.
Passionate about education being the key to unlocking personal and economic growth, Al is chair of Hampton Academies Trust in Peterborough as well as the independent chair of the region's SEND (Special Educational Needs and Disabilities) Board. Al also sits on the Regional Schools Directors Advisory Board for the East of England supporting Academies across the region. He also received a civic award in 2020 from Peterborough City council.
Alongside authoring numerous books, Al writes and speaks internationally on the effective use of digital and educational technology, growth, governance and leadership. He is a Forbes Technology Council Member and was awarded the 2023 EduFuturist of the year. Al also mentors technology start-ups entering the education sector.
Al has almost always lived in the region, having grown up and been educated in Cambridge, then moved to Huntingdon, and after a few years of working overseas, returned with his family to settle in Peterborough in 2002.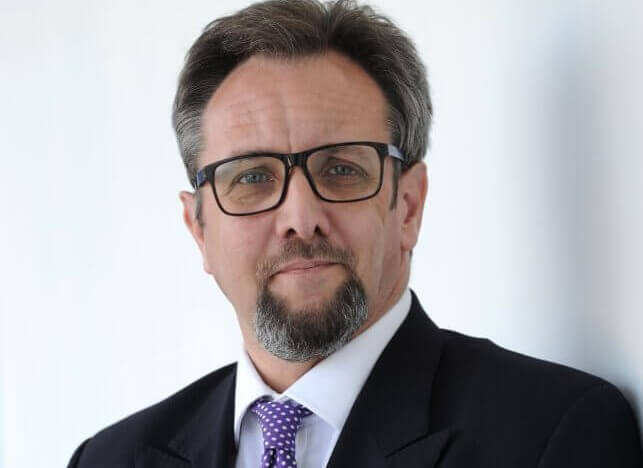 ANDY NEELY
Business Board Vice-Chair
Professor Andy Neely, Pro-Vice-Chancellor for Enterprise and Business Relations, University of Cambridge, Deputy Chair of the Business Board:
Professor Andy Neely is Pro-Vice-Chancellor for Enterprise and Business Relations at the University of Cambridge and former Head of the Institute for Manufacturing (IfM).
He is a Fellow of Sidney Sussex College and Director of the Centre for Digital Built Britain and Founding Director of the Cambridge Service Alliance. He is widely recognised for his work on the servitisation of manufacturing, as well as his work on performance measurement and management. Previously he has held appointments at Cranfield University, London Business School, Cambridge University, where he was a Fellow of Churchill College, Nottingham University, where he completed his PhD and British Aerospace.
He was Deputy Director of AIM Research – the UK's management research initiative – from 2003 until 2012 and was elected a Fellow of the Sunningdale Institute in 2005, a Fellow of the British Academy of Management in 2007, a Fellow of the Academy of Social Sciences in 2008, a Fellow of the European Operations Management Association in 2009 and a Fellow of the Royal Academy of Engineering in 2018.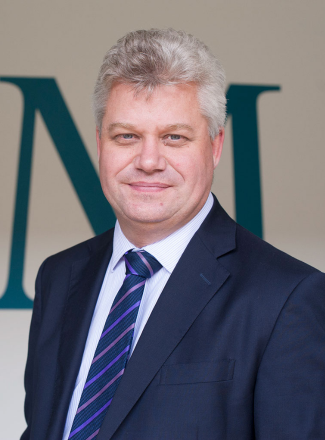 TINA BARSBY
Dr Tina Barsby has recently retired as CEO of Cambridgeshire crop science pioneers NIAB.
She is a plant geneticist well-known for her significant experience in the agricultural crop sector. Under her leadership, NIAB has become an internationally recognised and innovative organisation with a reputation for turning plant science into valuable products and services for the industry.
She is a Fellow of St Edmunds College and, from October, Honorary Professor of Agricultural Botany at the University of Cambridge.
Dr Barsby was awarded an OBE in the 2018 New Year's Honours List for services to Agricultural Sciences and Biotechnology.
Dr Barsby currently runs a consultancy business based near Ely.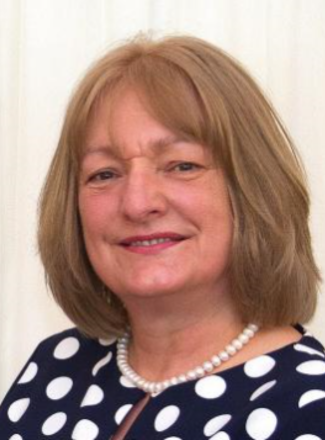 MIKE HERD
Mike Herd has enjoyed a long career spent in business and technology.
Mike's career started in the oil industry with Britoil/BP. He became a specialist in rock physics and petroleum engineering, working on North Sea exploration and field development projects. His work took him frequently offshore to supervise well-site operations. He went on to join an international consulting and software business. After many years of projects worldwide, he took on a leadership position managing a sizeable technical consulting operation. When Schlumberger acquired the consultancy, Mike took on an international business development role for the group.
In the late nineties, Mike's career took an exciting turn as he left the oil industry to become the founding CEO of the Sussex Innovation Centre, one of the UK's first technology business incubators. Over the next twenty years and through the success of many hundreds of supported businesses, he developed Sussex Innovation to be a national exemplar of entrepreneurial support. Unlike the many business centres that just rent office space, Mike set out to create a more proactive and dynamic support environment. He created specialist finance and market research teams to assist businesses with their new product development, investment and growth. A key difference for Sussex Innovation under Mike's leadership was the commercial model that enabled it to be financially self-sustainable.
As the Centre became an important part of Sussex's business community, Mike led the development and delivery of many successful regional economic development and business support initiatives. He also took the lead at the University of Sussex in creating more progressive research commercialisation, student enterprise and graduate intern programmes.
Since leaving Sussex Innovation, Mike has enjoyed working as a business consultant and coach with an eclectic mix of ambitious businesses and entrepreneurs. He also runs peer-to-peer business boards as part of the Alpha Group.
Mike has won many awards for his work with entrepreneurs and businesses, culminating in the Queens' Award for Enterprise Promotion.
NITIN PATEL
Nitin Patel is a General Management Executive and CEO with operational and commercial skills gained from several turnaround situations with Glen Dimplex, a privately-owned business based in Dublin. He has experience of working in a multinational business having worked with General Motor in various capacities, including European Powertrain Manager, leading design innovation and manufacturing excellence in the UK and internationally.
He is now an independent consultant and lecturer on business transformation, with experience of change and scale-up in global corporations up to £100bn.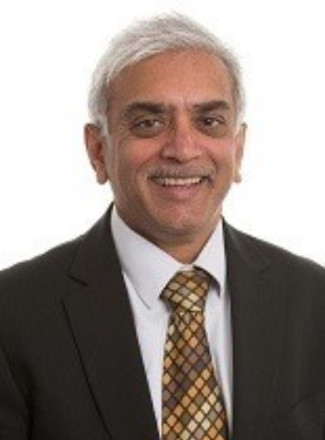 REBECCA STEPHENS
Rebecca Stephens is director of her own communications consultancy, Syntax Communications, providing public relations, community engagement, and internal communications services to a wide range of clients across both private and public sectors. She is currently working with the UK's leading alternative provider of fibre infrastructure, CityFibre, to digitally transform Peterborough and Cambridge by bringing gigabit-speed full fibre connectivity within reach of almost every home and business in the cities.
Previously she was the editor of the Peterborough Evening Telegraph and editorial director of East Midlands Newspapers, where she campaigned on community issues, launched new publications, and won industry awards.
Rebecca, who lives in Peterborough, has held several non-executive roles with 10 years at various NHS organisations, including as vice chair of the Cambridgeshire and Peterborough CCG; as well as Cambridgeshire and Peterborough Probation Trust and as an Independent Member of Police Misconduct Panels.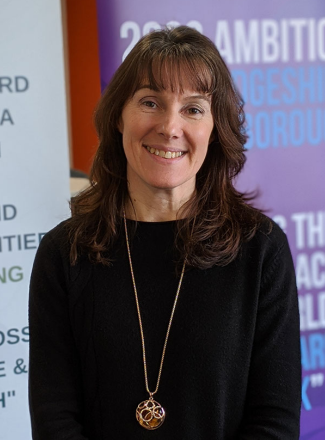 DR ANDY WILLIAMS
After 30 years within the biopharmaceutical industry, Andy recently established his own consultancy business advising clients in the areas of strategy, policy development and engagement.
Andy is Chair of the recently established OxCam Supercluster Board (SCB), comprised of globally recognised scientific enterprises, investors and world-leading universities alongside the local enterprise partnerships for the region.  The board has been actively engaging with central government in support of the business case for East West Rail and policy to support growth across the region and the wider UK economy.
In his previous role at AstraZeneca, Andy oversaw the move and integration of the organization into the Cambridge area ahead of their move onto the Cambridge Biomedical Campus, reporting directly into the senior executive team.  As part of that role, he was an active contributor to evolving Cambridge's thinking in areas like transport, skill development, community amenity, housing and digital.
Andy remains active in the local Cambridge business community, sitting on the boards of Cambridge Ahead and Cambridge Network and is the Business Board representative on the Greater Cambridge Partnership Executive Board.
Andy has a first degree in Biochemistry from Kings College London, a PhD in Molecular Genetics from QMW College London and post-doctoral experience gained at the University of British Columbia.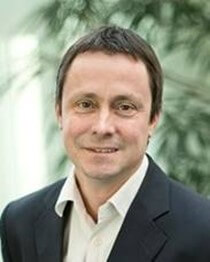 DR BELINDA CLARKE
As director of Agri-TechE, Dr Clarke is part of Europe's largest commercial membership network connecting farmers and growers with researchers, technologists, entrepreneurs and investors. Agri-TechE brings together those who see innovation as way to enhance the economic growth, agricultural productivity and environmental sustainability of the agri-food value chain.
Dr Clarke is also a Non-Executive Director of Agrimetrics, one of the UK's Agri-Tech Centres, and was a member of the Council of UKRI-BBSRC and a Trustee of the Royal Norfolk Agricultural Association (2015-2021). In 2021 she was awarded The Royal Norfolk Agricultural Association's Sir Timothy Colman Prize for "outstanding leadership in the agri-tech sector."
She has a first degree from the University of Cambridge in Natural Sciences (Part II Plant Sciences) and a PhD in plant biochemistry following her research on starch production in peas and potatoes at the John Innes Centre. She is a Nuffield Scholar, an Associate of the Royal Agricultural Councils, a Fellow of both the Royal Society of Biology, and the Clean Growth Leadership Network, a Chartered Biologist, and a qualified business coach.
VIC ANNELS
Mr Annells has recently become Chief Executive of Cambridgeshire Chambers of Commerce. Prior to this, he was Executive Director of Mansion House and the Central Criminal Court, where his remit involved supporting and advising the Lord Mayor of the City of London to serve as a global ambassador for the UK-based financial and professional services industry. Vic's role also covered the running of Mansion House and the UK's leading criminal court, the Old Bailey.
He a wealth of experience from work in Africa, the Middle East and Europe in the public and private sectors. Mr Annells held roles including Director for the Department for International Trade in Saudi Arabia, HM Consul General in Milan, and Director General for Trade and Investment in Italy on behalf of UK Trade & Investment. He holds a Masters Degree in International Relations from Cambridge University.