Published on October 28, 2021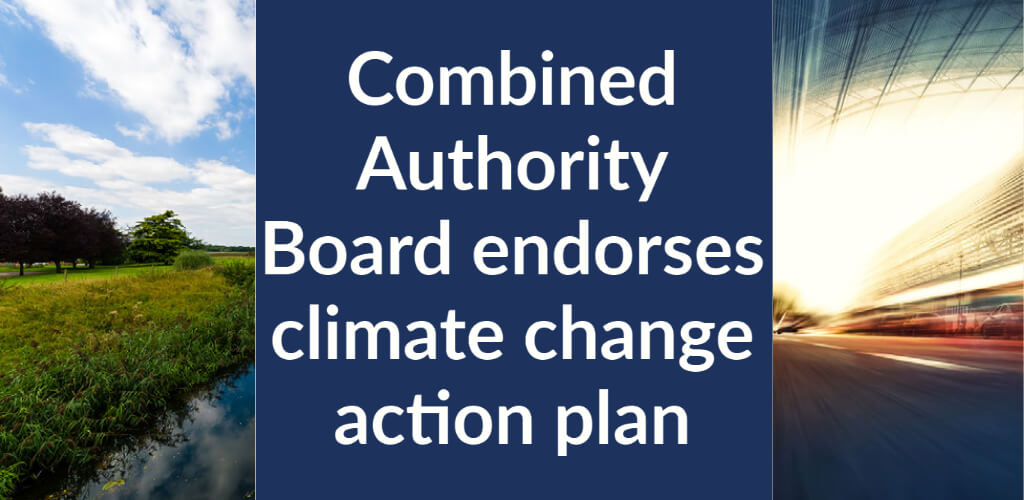 Action plans at the ready as Combined Authority responds to Climate Commission's recommendations
Members of the Cambridgeshire & Peterborough Combined Authority Board have today (27 October 2021), endorsed a proposed framework for action to help tackle the impact of climate change through the Combined Authority's own work,
The Combined Authority's Board also acknowledged the formation of a Climate Working Group, which brings together representatives from a wide section of society and business to provide leadership in implementing the wider elements of the Cambridgeshire and Peterborough Independent Commission on Climate initial recommendations.
It asked that the Climate Working Group prepare a more ambitious, comprehensive and public-friendly Action Plan, setting out how the Combined Authority and the partners on the group will take action to implement the Independent Commission's initial recommendations by 28 February 2022, for subsequent consideration by the Board on 30 March 2022.
This will ensure Climate Change is a key consideration for the Combined Authority when making decisions around procurement and delivery of its projects.
The carbon footprint of the Combined Authority itself may be limited, but through its buying power, and by the way projects are designed, the Combined Authority can ensure these reductions are also mirrored by its delivery partners.
Delivering the Independent Commission's recommendations requires changes to operational procedures, use of funding, strategic policies, and the convening/lobbying role of the Combined Authority, to meet net zero emission targets which are in their direct control by 2030.
If agreement cannot be reached among partners of the Climate Working Group by 28 February 2022, the group is required to report on the outstanding issues; and thereafter, ensure an updated Action Plan is brought to the Board before the end of March each year.
Dr Nik Johnson, Mayor of Cambridgeshire and Peterborough said:
"In the lead-up to COP26, it is important that we all take a look at our individual and societal actions to see what we can all do, to help reduce the emission of harmful greenhouse gases, and prepare for the changing climate impacts we can't avoid.
"The Combined Authority understands that it needs to act as a leader with the decisions we make. Making changes to how we will operate and encouraging our suppliers and delivery partners to do the same will help bring change to more than just our projects as we draw a 'green' line and show this way of working must become the norm. Together we can make a difference on such an important issue."