Published on July 7, 2021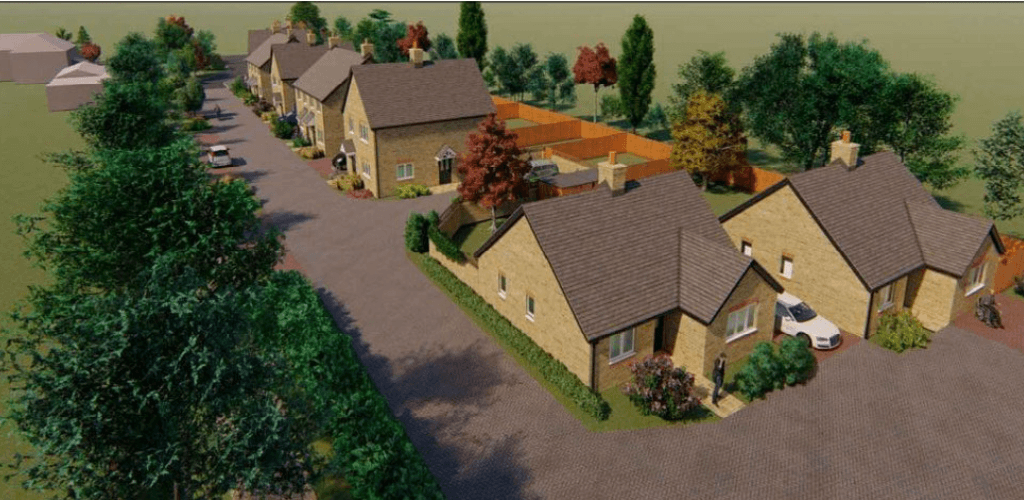 Affordable housing for Great Staughton takes a step forward as planning permission is granted.
Great Staughton residents have received the good news that 12 social and affordable homes have been given the green light in their village.
With planning permission now approved, work can start on the development to provide a mix of three shared ownership and nine homes for social rent for people with local connections who are currently unable to afford to live in the village.
The project, led by Great Staughton Community Land Trust, is the first development partnership of its kind to be set up in Huntingdonshire.
Development of the site by Chorus Homes and home builders Aspen Homes is expected to start shortly and take around 12 months.
Dr Nik Johnson, Mayor of Cambridgeshire and Peterborough said:
"This is great news, as I know Great Staughton Community Land Trust have been working hard to gain planning approval and to get the development off the ground.
"It's important to push forward with support and funding for community-led housing projects like this, putting power in the hands of more people and communities to design, own and manage their own housing.
"Community-led housing is a key component of our strategy to provide access to social and affordable housing across Cambridgeshire and Peterborough and we have a dedicated team ready to provide help and support to communities looking to set up their own projects."
Bob Jewell, Chair Great Staughton Community Land Trust said:
"We are delighted after many years of negotiation, and consultation that this project has now moved to the build stage. Parish Councillors recognised the need for affordable housing in the village after most of the public housing stock had been sold and commercial rents and purchase costs were not affordable for many people.
"The Parish Council was instrumental in setting up the Community Land Trust (CLT) to determine a way forward. The CLT brought together the use of local Charity land and a recognised Housing Association Chorus Homes to put forward plans to Huntingdonshire District Council for the development.
"The development will consist of 12 properties
4 x 3 bedroom house (1 for shared ownership),
4 x 2 bedroom houses (2 for shared ownership) ,
2 x 1 bedroom flats,
2 x 2 bedroom bungalows.
"The CLT is particularly pleased the rented properties will be at social rent levels to make it more possible for them to be affordable. The properties will also be heated by ground source pumps and have electric car charging points to reduce carbon footprint.
"The agreements in place mean that priority of occupation will be given to residents of Great Staughton and neighbouring villages. The local Charities and CLT have also benefitted from the lease payments for the field.
"The CLT feels this is a great opportunity for the sustainability of the village facilities and for the balance of the community to be ensured."