Published on September 14, 2023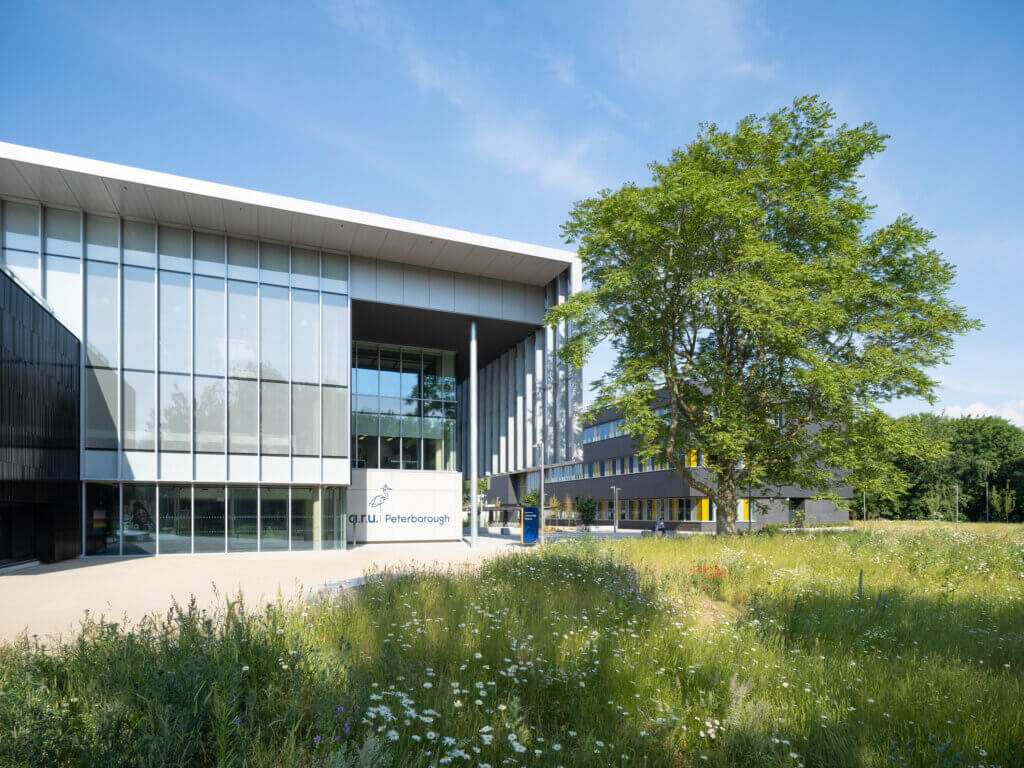 ARU Peterborough receives Higher Education award
Picture credit: Richard Fraser Photography  richardfraserphotography.co.uk 
University Alliance recognises city's new university for its successful collaboration
ARU Peterborough has won an award for successful collaboration at the 2023 University Alliance Awards.
The city's new university, which is a partnership of Anglia Ruskin University, Cambridgeshire and Peterborough Combined Authority, and Peterborough City Council, opened its doors to students in September 2022, and is designed to meet the needs of local students, employers and the regional economy.
At the ceremony at the University of South Wales last night (Tuesday), ARU Peterborough received the Alliance Award for delivering exceptional impact through smart and collegiate collaboration. The awards are open to Higher Education institutions that are part of the University Alliance group, which represents the UK's leading technical and professional universities.
University Alliance founded the Awards to celebrate the innovation, commitment and excellence that exists across their membership. Winners were selected by a panel of judges from across the Higher Education sector.
Professor Ross Renton, Principal of ARU Peterborough, said:
"We are absolutely delighted that ARU Peterborough has been recognised by the judges for its successful collaboration that has delivered exceptional impact. I'd like to pay tribute to all the partners at ARU, the Combined Authority and City Council for their hard work on this extremely successful venture.
"It's been a long time coming but now Peterborough can be proud of its new university and be confident that it can play a pivotal role in unlocking the incredible potential of the city and the wider region."
Cllr Lucy Nethsingha, Chair of the Combined Authority Skills Committee, said:
"One of the strengths of the delivery of ARU Peterborough has been partnership working, so it is fantastic the project has been recognised in this award celebrating collaboration.
"The university opened a year ago, on time and on budget, and we can already describe it as 'award-winning'. The award is a real testament to the hard work of the Combined Authority, ARU and City Council to get ARU Peterborough where it is today. I congratulate everyone who has played their part."
CEO of University Alliance, Vanessa Wilson, said:
"It is always wonderful to get the chance to celebrate excellence from inspiring people across our Alliance membership – and this year was no exception. The projects and initiatives represented at the Awards display the extraordinary calibre of work happening at our universities, and the central role they play in the fabric of UK society and our economy."
More information about the awards can be read here: https://www.unialliance.ac.uk/2023/09/12/seven-winners-from-universities-across-the-uk-announced-at-the-alliance-awards-2023/