Published on June 21, 2023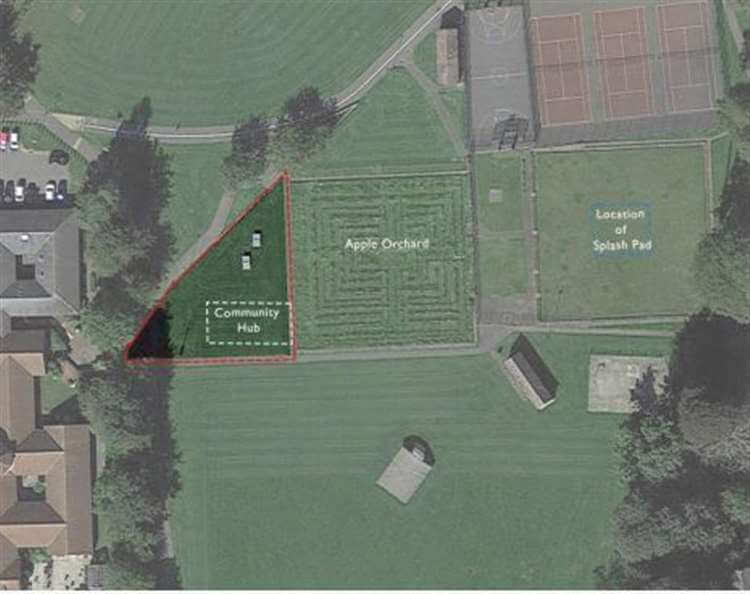 Breaking new ground for Wisbech in historic Park
In a big day for Wisbech, local councillors joined officers from Fenland District Council, the Cambridgeshire & Peterborough Combined Authority and Cambridgeshire County Council to celebrate breaking ground on the £851,000 construction phase of the project to build a new Pavilion in Wisbech Park.
Thanks to funding from Combined Authority's Market Towns Programme, Cambridgeshire County Council's Communities Capital Fund, the Government's Changing Places initiative and Fenland District Council, the multi-purpose building will provide a community hub for Wisbech's famous park.
Mayor of Cambridgeshire & Peterborough, Dr Nik Johnson:
 "The Combined Authority is all about investing in people, their lives, and their community. Good recreation goes hand in hand with being healthy and happy, so this pavilion, in the green heart of Wisbech, will be a wonderful resource, not just for the town, but for all Fenland.
"The nearby Splashpad that we funded is already a huge hit with families and a draw for visitors and the new hub, welcoming people of all ages and abilities, will be fantastic too – taking its place in Wisbech life alongside the many historic attractions of this park."
Replacing the time-worn existing facilities block, the new building will include a state-of-the-art accessible 'Changing Places' loo, designed to be user-friendly and welcoming for Park visitors of all ages and abilities.
Scheduled for opening early next year, the fresh new building can accommodate a range events like community meetings, workshops, or small-scale performances, and offers space for a potential café or pop-up café.
Cllr Peter Murphy, Fenland District Council's Portfolio Holder for Environment:
"We are delighted that building work on this new pavilion has now begun as it will further enhance the park's amenities and will be an excellent facility for both Wisbech residents and visitors and the whole of Fenland.
"Wisbech Park is an important asset for the district and therefore we're committed to making it as good as it can be for the local community with a new Splashpad last year, championed by local councillors, and recent investment in planting new trees. An exciting play area makeover is starting this month too and scheduled to be ready before the Summer Holidays.
"We've worked hard to secure sizeable grants and investment from partners to make this project happen and we're determined to retain the benefits for the people of Wisbech."
Cllr Samantha Hoy, a town, district and county councillor for Wisbech:
"This new community pavilion will serve as a focal point within Wisbech Park, offering a vibrant space for people to relax, socialise, and enjoy the park's surroundings.
"It represents a significant investment in the park and the community it serves, and it's exciting to see it take shape."
Cllr Tom Sanderson, chair of the Communities, Social Mobility and Inclusion Committee at Cambridgeshire County Council:
"I'm pleased our Communities Capital Fund has enabled this new community pavilion in Wisbech to be built. I hope the residents and visitors of Wisbech enjoy the new facility."