Published on September 27, 2021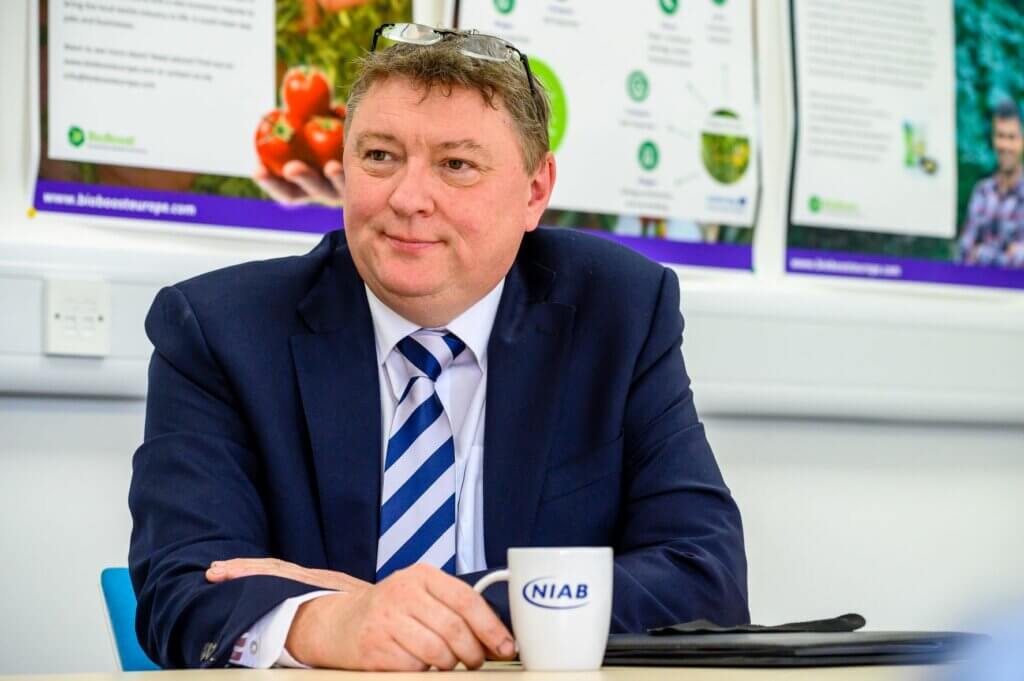 Business Board chair and three of its members reappointed for second term
Four members of the Cambridgeshire & Peterborough Combined Authority Business Board including the chair, Austen Adams, have been reappointed for a second term.
Professor Andy Neely, who is vice chair, Dr Tina Barsby and Prof Aamir Khalid, were, along with Mr Adams, all unanimously voted back into their positions by the Business Board at its meeting on September 14.
The four joined in September 2018 and were among the first group of private sector  members for the then newly established Business Board. They were up for reappointment having served their first three-year term.
The Business Board is the Local Enterprise Partnership for the region and works with employers, the education and skills sector, and local authority partners to help grow the economy, support businesses and create jobs.
The Board is made up of experienced local business leaders from a range of backgrounds including as executives, entrepreneurs, consultants and academics. Mayor of Cambridgeshire & Peterborough Dr Nik Johnson and Deputy Mayor Councillor Wayne Fitzgerald are also members of the Business Board.
Austen Adams has more than 35 years' experience managing profitable engineering companies globally. He currently manages a portfolio of eight industrial business within Avingtrans plc, two in China and six in the UK, serving the medical and energy sectors. One of those businesses, the multi-award winning Stainless Metalcraft, is based in the Combined Authority area.
He said: "It is a privilege to carry on as chair and I'm delighted that the talent and experience of Prof Neely, Dr Barsby and Prof Khalid is also being retained on the Board. I also want to thank Mark Dorsett, who is stepping down, for his service in helping to establish the Business Board over the past three years and I wish him well in his retirement.
"Reflecting over the past three years, while we anticipated major change linked with Brexit, clearly nobody could have predicted something as unprecedented and seismic as Covid-19.
"But I'm pleased we were able to respond rapidly when the pandemic first hit. Our ability to work quickly and flexibly to help the local economy with a package of funding, advice and other support made a difference. We helped businesses survive and adapt, while protecting and creating jobs for local people.
"Our focus now is on helping the economy bounce back, with a recovery strategy aimed at building resilience and sustainable growth.
"But there are many other challenges and opportunities in our midst.
"Decarbonising the economy, adapting post-Brexit, improving productivity and addressing our skills shortages are all complex challenges and that's why it is good to have a Business Board made up of people with a wealth of experience and from a range of backgrounds."
Professor Andy Neely is Pro-Vice-Chancellor for Enterprise and Business Relations at the University of Cambridge and former Head of the Institute for Manufacturing (IfM).
He is a Fellow of Sidney Sussex College and Director of the Centre for Digital Built Britain and Founding Director of the Cambridge Service Alliance.
Dr Tina Barsby has recently retired as CEO of Cambridgeshire crop science pioneers NIAB. She is a plant geneticist well-known for her significant experience in the agricultural crop sector. Under her leadership, NIAB has become an internationally recognised and innovative organisation with a reputation for turning plant science into valuable products and services for the industry. Tina will be working from her consultancy business based near Ely. She is a Fellow of St Edmunds College and, from October, Honorary Professor of Agricultural Botany at the University of Cambridge.
Professor Aamir Khalid is the Chief Executive of The Welding Institute (TWI Ltd).
Prof Khalid is responsible for The Structural Integrity Research Foundation (SIRF) and the National Structural Integrity Research Centre (NSIRC). This is a 10 year, £150m, industrially sponsored project by TWI, Lloyds Register Foundation (LRF) and BP. The Centre has the aim of sponsoring 330 PhDs and 220 MScs in Structural Integrity and carrying out R&D on behalf of TWI, BP and LRF in the field of structural integrity.