Published on November 2, 2020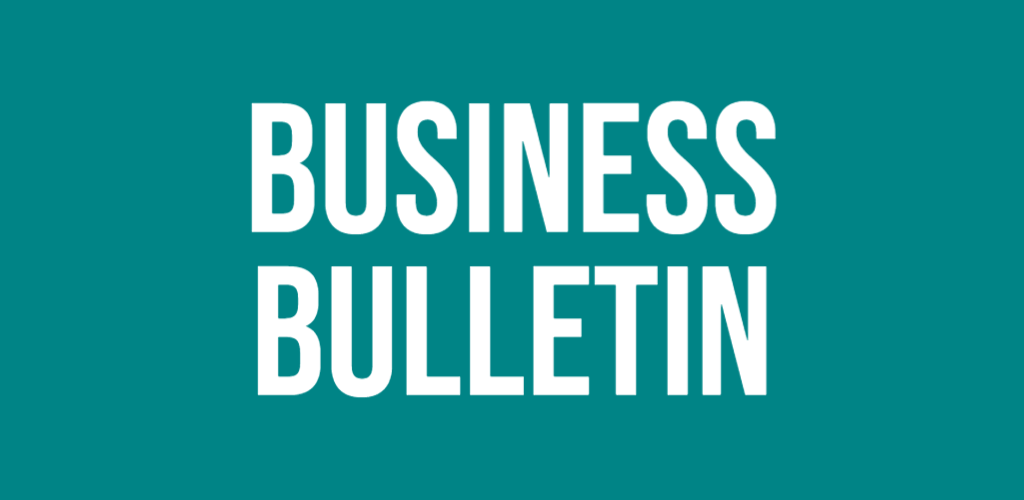 Business Bulletin: Issue Number 37
Furlough Scheme Extended
Businesses across the UK are being provided with additional financial support following the Prime Minister's announcement on further restrictions.
The Coronavirus Job Retention Scheme (CJRS) – also known as the Furlough scheme – will remain open until December, with employees receiving 80% of their current salary for hours not worked, up to a maximum of £2,500.
Businesses will have flexibility to bring furloughed employees back to work on a part time basis or furlough them full-time, and will only be asked to cover National Insurance and employer pension contributions which, for the average claim, accounts for just 5% of total employment costs.
The Job Support Scheme, which was scheduled to come in on Sunday 1st November, has been postponed until the furlough scheme ends.
Find Out More About The Furlough Scheme Extension
New National Restrictions For Businesses
The Government has ordered certain businesses and venues to close from Thursday 5 November. These include:
all non-essential retail, including, but not limited to clothing and electronics stores, vehicle showrooms, travel agents, betting shops, auction houses, tailors, car washers, tobacco and vape shops
indoor and outdoor leisure facilities including swimming pools, golf courses and driving ranges, dance studios, stables and riding centres, soft play facilities, climbing walls and climbing centres, archery and shooting ranges, water and theme parks
entertainment venues such as theatres, concert halls, cinemas, museums and galleries, casinos, adult gaming centres and arcades, bingo halls, bowling alleys, concert halls, zoos and other animal attractions, botanical gardens
personal care facilities such as hair, beauty and nail salons, tattoo parlours, spas, massage parlours, body and skin piercing services, non-medical acupuncture, and tanning salons
Food shops, supermarkets, garden centres and certain other retailers providing essential goods and services can remain open. Essential retail should follow COVID-secure guidelines to protect customers, visitors and workers.
Non-essential retail can remain open for delivery to customers and click-and-collect.
Hotels, hostels and other accommodation should only open for those who have to travel for work purposes and for a limited number other exemptions which will be set out.
Read More About New National Restrictions, Including What They Mean For Businesses