Published on November 22, 2017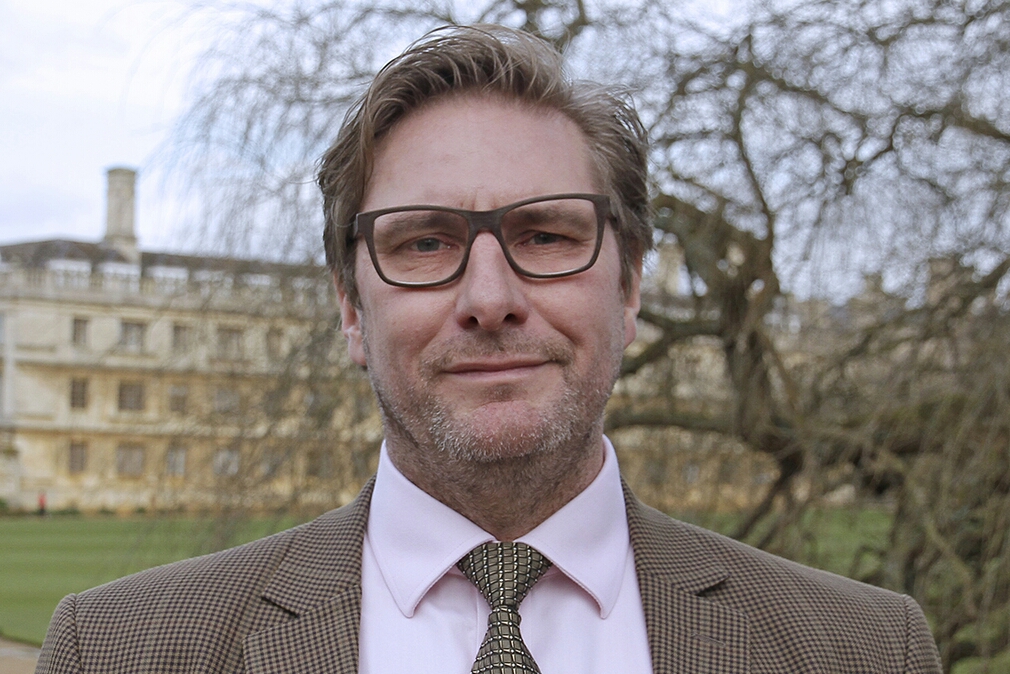 Cambridge South moves one step forward after budget announcement
The confirmation of major Government investment into a new railway station for the south of Cambridge, as part of a wider east-west rail connectivity project, has been hailed by local partners as a 'significant boost for the region'.
The Chancellor Phillip Hammond revealed a commitment to Cambridge South in today's Budget document of £5 million, which will be topped up by private investment and local funding contributions.
Although welcoming the decision, James Palmer, Mayor of the Cambridgeshire and Peterborough Combined Authority (CPCA) also stressed that the infrastructure must be delivered with urgency.
He said: "I'm glad that the Government has recognised the importance of delivering a new Cambridge south station in the budget. The Government's financial commitment to the project, announced today by the Chancellor, is to be welcomed, and is a clear demonstration of how important Greater Cambridge is to the wider UK economy and the Government's vision for the country post-Brexit.
"The station will also play an important role in complementing plans published last week for a new Cam-MK-oX arc, and plans for East-West rail. Clearly this is a vital piece of transport infrastructure that is needed to support the rapid growth jobs at the biomedical campus.
"However, I'm also of the view that the new station needs to be delivered quickly. The existing transport infrastructure around the biomedical campus is already under strain and a rail based solution is required sooner rather than later.
"The aim should be to look to deliver Cambridge south station within the next couple of years. It has been suggested by some that 2022 is a likely date for the station to come live, but in my view, this is nowhere near good enough. As Mayor I will do everything I can to drive the project forward as quickly as possible. Five years is far too long to wait for Cambridge south station to be delivered.
"In Cambridge we are lucky to have some of the country's most dynamic and innovative businesses. It's vital that we are able to deliver the transport infrastructure they need to thrive in a timely manner."
The Combined Authority and the Greater Cambridge Partnership (GCP) has each committed £1.7m towards the feasibility and business case for Cambridge South.
Cllr Francis Burkitt, GCP Chair added: "The Greater Cambridge Partnership's job is to grow and share prosperity, including economic growth, and creating better and greener transport networks is a key part of this.   We've been lobbying for a new station at Cambridge South for some time, as it's an important element in our overall strategy.
"A new station is needed for three reasons. First, our residents need more options to get to Addenbrooke's, either to work there or as patients. Second, the Biomedical Campus is a growing global hub for medical research and life sciences, and tens of thousands of people will soon be working there. Third, Papworth Hospital is set to relocate there next year.  So investment in transport infrastructure in this key area is absolutely vital.
"The Greater Cambridge Partnership is delighted to pay for part of the feasibility work, which we hope will speed up the creation of the new station."
The Budget announcement comes a week after the National Infrastructure Commission (NIC) report which called for major extra Government investment into new rail and road infrastructure for Cambridge, Cambridgeshire and the whole Oxford/Milton Keynes/Cambridge route.
At the October meeting of the Combined Authority Board, over £4 million pounds worth of investment into key infrastructure projects was given the go ahead, including £1.7m towards the feasibility study and business case for Cambridge South.