Published on January 19, 2021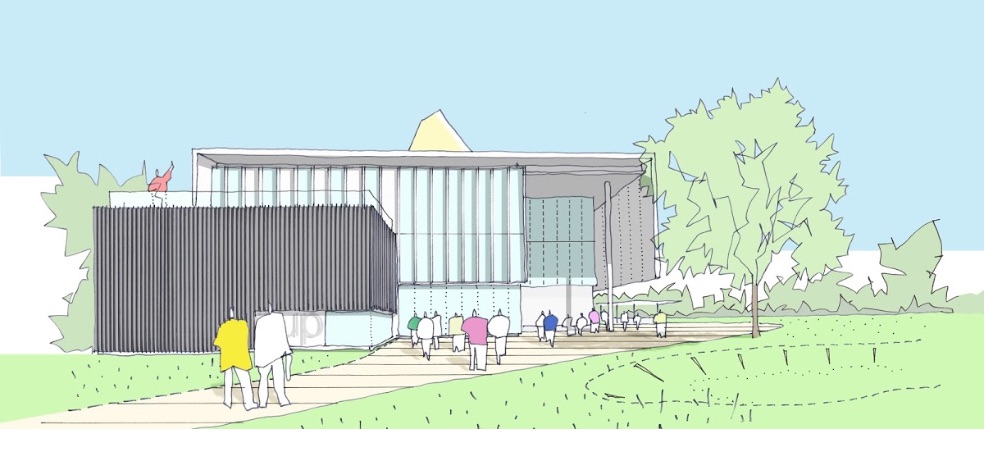 Cambridgeshire & Peterborough Combined Authority and Photocentric to deliver Manufacturing and Materials Research and Development Centre
A £16.47m partnership between the Cambridgeshire and Peterborough Combined Authority and Peterborough-based business Photocentric will link academia and industry to establish skills and learning in the second phase of the development of ARU Peterborough.
Through a joint venture company, the Combined Authority and Photocentric will deliver an innovative Manufacturing and Materials Research & Development Centre on the ARU Peterborough campus.
The Centre has two significant objectives: to carry out research into technology which will allow for reduced carbon emissions within business, and to provide the students at the new University with access to innovative manufacturing technologies.
The building will house established and start-up companies developing cutting edge manufacturing technologies linked to advanced manufacturing.
This phase of ARU Peterborough will link academia and industry to establish skills and learning in the very heart of Peterborough, providing a platform for a high value manufacturing innovation ecosystem with an employment focussed university at its core.
The new £30m university, which will open its doors to the first students in September 2022, is a partnership between the Cambridgeshire and Peterborough Combined Authority, Peterborough City Council and Anglia Ruskin University (ARU).
All partners are committed to establishing a research centre to position Peterborough at the core of a new Net Zero economy. The building will host development work that will create the new manufacturing techniques that will define a low-carbon model for tomorrow.
As the anchor tenant, Photocentric has had a core belief in innovating since its formation in Peterborough in 2002. Today they employ over 30 scientists working on creating better ways to manufacture products using innovative 3D printing concepts that they have invented.
Mayor of Cambridgeshire and Peterborough James Palmer said:
"The vision for the innovation centre is to invest in research today to enable manufacture tomorrow. From prototypes to mass manufacture volumes.
"This facility will speed up the design and launch of new products and be of strategic value to Peterborough's innovative manufacturing companies.
"The intention is to achieve significant sector-cluster growth, based on technological innovation that will transform the knowledge intensity of products, services and jobs, arresting four decades of decline in prosperity to reset Peterborough's potential rate of recovery."
Managing Director of Photocentric, Paul Holt said:
"As a result of our long-standing commitment to invest significantly in Research and Development we have collaborative partnerships with universities around the world. We are therefore delighted to now be in a position where we can advance this activity in our home city.
"The research undertaken at this Centre will directly contribute to developing the manufacturing technologies of the future. We are also proud of the important role that the Centre will play in developing the engineers of tomorrow – so vital for the Net Zero economy.
"A strong and innovative manufacturing sector is at the heart of a modern economy and at Photocentric we are helping global businesses today to reimagine their manufacturing processes.
"From new battery technologies to innovative healthcare products, the future of advanced manufacturing presents boundless opportunities, and this Centre will play an important role in the development of the disruptive technologies that will shape tomorrow."
Professor Roderick Watkins, Vice Chancellor of Anglia Ruskin University (ARU), said:
"The new Manufacturing and Materials Research and Development Centre promises to be an excellent addition to the ARU Peterborough campus.
"ARU Peterborough will specialise in offering courses that meet the needs of our local economy, and we are working closely with a range of businesses as we shape the new curriculum.
"Having scientists based on site, carrying out innovative research, will be a huge benefit to our students. At the same time, these businesses will benefit from being able to collaborate and make connections with our highly skilled students and graduates."
Leader of Peterborough City Council, Councillor John Holdich OBE:
"These are exciting times for the development of our university, with the announcement of this innovative new facility which will link the present with the city's future; a project which I am proud to have been involved with since the very beginning.
"High value manufacturing and knowledge intense businesses have traditionally been key to Peterborough's economic success, and this new centre will help revitalise those sectors which have suffered in recent years, supporting us in our ambition to attract new cutting-edge businesses to our area."