Published on December 12, 2022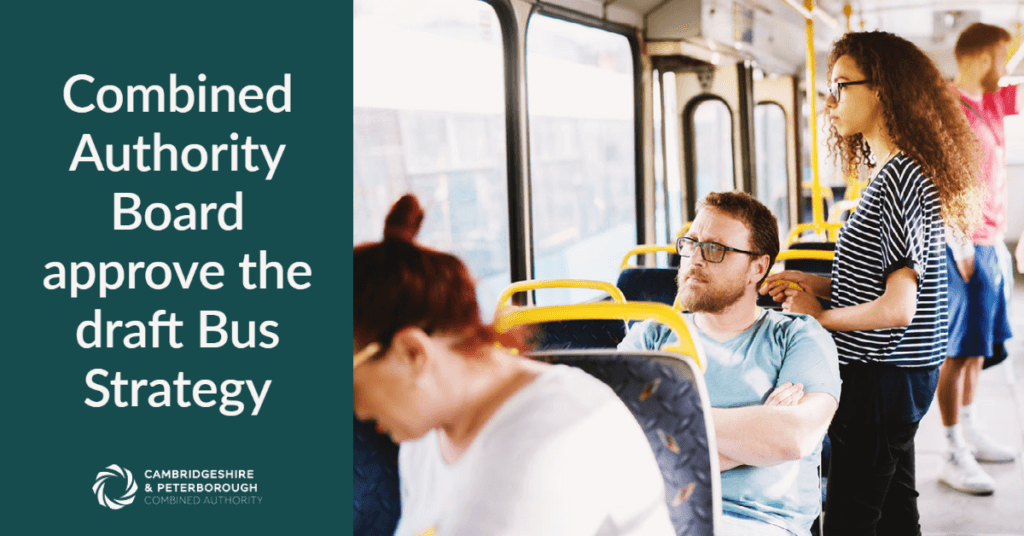 Combined Authority Board approves the draft Bus Strategy
On Wednesday 30th November, the Combined Authority board approved the bus strategy to allow for a 6-week public consultation, which will provide a basis for funding bids to the Government and for the Combined Authority's business planning.
The strategy closely aligns with the emerging Local Transport and Connectivity Plan and aims to set an overarching ambition for a high quality, reliable and sustainable bus network that will reduce carbon emissions, enhance social inclusion, prevent rural isolation, support economic growth through access to jobs and improve air quality.
The Combined Authority aims to totally transform the image of bus travel, so that people feel good about using buses. Better bus services will benefit everyone. They will provide easier access to education, training and employment opportunities, as well as the ability to reach a wider range of shopping and leisure facilities. Equally, they will provide a real alternative to using the car. In using the bus, people will be championing a response to the climate emergency and the achievement of a fairer society.
In order for buses to carry more people it is important that a bus network is created and maintained that responds to what people want, and are able to use, so that, as we emerge from the Covid-19 pandemic, we see growth in passenger journeys. Despite the importance of bus use in so many of these areas it has been in decline across the country for years. It is therefore vital that this decline of the bus industry is addressed if we are to achieve our ambitions for climate change, air quality, social equity, accessibility, and public health.
Speaking of the decision, Deputy Mayor of the Combined Authority, Councillor Anna Smith said "there is no doubt that buses are and will remain a key priority for the Combined Authority. We need a comprehensive bus network which will attract car users, support sustainable growth, protect and enhance the environment, support community health and wellbeing and open up opportunity for all. They are a lifeline to so many members of our communities, and we all need to come together to make our bus network the best that it can be. I hope that as many people as possible take part in the consultation when it opens in the new year."