Published on December 15, 2022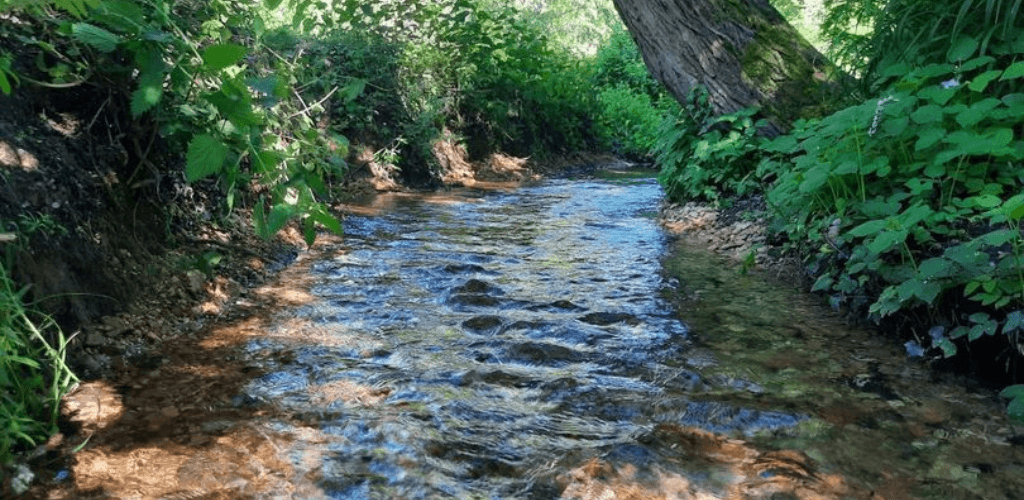 Combined Authority Board approves funding to support Greater Cambridge Chalk Streams
At the Cambridgeshire and Peterborough Combined Authority Board Meeting in November, the proposal to approve a grant of £420k for projects supporting action to tackle impacts on chalk streams was unanimously approved.
Cambridge City Council will manage a series of projects to protect and enhance rare chalk stream habitats. Projects will be informed by the Greater Cambridge Chalk Streams Audit report, which was commissioned in 2020 and covers the upper Cam catchment. The audit identified potential projects ranging from those ready to be delivered through to long-term ambitions.
Chalk streams are internationally rare habitats. In Cambridge, Bin Brook, Cherry Hinton Brook, Coldham's Brook, Hobson's Brook and Vicar's Brook are all chalk streams. The chalk aquifer they emerge from, to the southeast of the city, is a main source of water for residents and businesses. Economic growth (and associated housing supply) in the Greater Cambridge area faces a constraint due to the current reliance on this water supply. This need for water extraction combined with climate change is having a detrimental impact on sensitive habitats of chalk streams
The programme of individual schemes will support action to tackle impacts on chalk streams and in particular focus on restoring river channels to a more natural shape and size. Done well, flow rate will be increased enough to keep the gravel clean and the streams will behave more naturally, increasing biodiversity and requiring less maintenance. The project will also provide opportunities for combining specific elements of funding with grant programmes of other partners, including water company, Nature England and the Environment Agency.
Cllr Anna Smith, Deputy Mayor acting in place of the Mayor for the Combined Authority, said: "Improving and conserving our cherished and world-renowned chalk streams is essential and contributes to the Combined Authority's commitment to the environment and supporting community wellbeing. Addressing these long-term issues is essential, but in the shorter term, there is a wealth of activity that can be done through projects such as this, to mitigate the biodiversity and climate crisis in our region."
The Leader of South Cambridgeshire District Council, Cllr Bridget Smith, said: "Our local chalk streams are incredibly precious – but they need our help. The projects that will come forward as a result of this funding will allow us to do more to protect and restore our chalk streams, which are of international importance. I am eager to see them get underway. We are very grateful to the Combined Authority for providing this funding to Cambridge City Council, because the project will be beneficial to Greater Cambridge's waterways as a whole."
Cllr Rosy Moore, Cambridge City Council's Executive Councillor for Environment, Climate Change and Biodiversity, said: "Improving our chalk streams is a priority for the council and our residents. We have seen fantastic work being carried out by volunteer groups with the support of our officers to improve the conditions of our chalk streams. It is part of our Biodiversity Strategy to ensure that the water flow and quality of our chalk streams is restored. We are grateful for this funding being provided by the Cambridgeshire and Peterborough Combined Authority, which will provide us with additional resources to work with partners in caring for our chalk streams. This will help to improve biodiversity in the city and its wider chalk stream catchments."