Published on July 24, 2017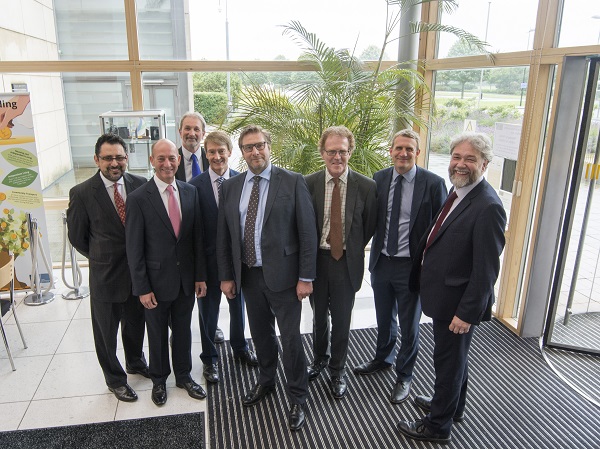 Combined Authority builds on its plans for housing
A housing summit hosted today (Monday 24 July) has seen a pledge laid down to accelerate much-needed high quality housing in Cambridgeshire.
The Cambridgeshire and Peterborough Combined Authority have hosted the event with builders, developers and social housing providers in the area to look into how the public and private sector can work together.
The 'Building for Cambridgeshire and Peterborough' housing summit took place at South Cambridgeshire Hall in Cambourne and included presentations by the National Housing Federation and the Homes and Communities Agency. Around 80 delegates contributed through a series of interactive workshops led by partners from the Cambridgeshire & Peterborough Housing Association Group, The Housing & Finance Institute, Laragh Homes and David Keeling Consulting.
Cllr Peter Topping, Portfolio Holder of New Homes and Communities for the Cambridgeshire and Peterborough Combined Authority and Leader of South Cambridgeshire District Council, said: "It is crucial that our plans for housing are shaped by the provider partners across the region. By starting the dialogue with key stakeholders at such an early stage, we can inform and shape our ideas and plans with those who will help to accelerate the delivery of our ambitions and establish a stronger and industry-informed strategy. One of the key outcomes of the summit is a commitment from housing providers to support small local housebuilders. This is a real opportunity for high quality affordable homes being delivered more quickly."
James Palmer, Mayor of the Cambridgeshire and Peterborough Combined Authority, said: "I am proud to say that my team and I have delivered another commitment from my 100 day plan. Delivering a summit which brings members of the region's housing industry together, was a fundamental step in establishing our future plans for the region's housing needs. We will take stock of the views that have been raised and use these to inform our strategy going forward."
The Combined Authority Board is also meeting this week to discuss proposals to provide a cash injection to deliver 253 affordable homes across 11 schemes in Cambridgeshire and Peterborough. These projects are expected to start on site before the end of March 2018.