Published on January 25, 2023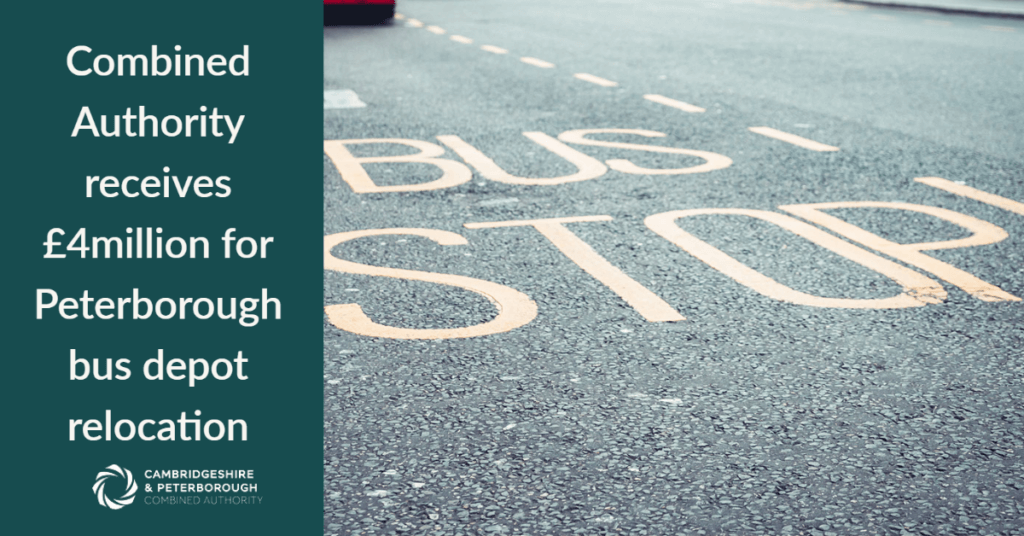 Combined Authority receives £4million for Peterborough bus depot relocation
Cambridgeshire & Peterborough Combined Authority has been successful in a bid for £4million for the purpose of relocating the Peterborough bus depot from Lincoln Road. A number of potential sites are now being considered for the relocation, and the Combined Authority will be working closely with Peterborough City Council to drive the project forward. 
The current Lincoln Road bus depot in Peterborough is approximately 100 years old. It is surrounded on three sides by the back gardens of neighbouring residential properties, and on the fourth side it fronts on to a busy retail area. This makes expansion impossible. 
The new depot will need to be multi-operator, with capacity to expand at a later date to meet any future market needs. It will also need to provide additional overnight parking capacity and maintenance facilities for buses and create a level playing field for bus operators who are bidding to operate bus services around the city.  
Crucially, the new bus depot needs to be able to support the Combined Authority's commitment to electric buses, which will require a depot with more floor space, because each charger needs barriers to protect it from parking accidents. By providing a new depot that can support electric buses, we will be able to continue working towards our goal of ensuring all buses and taxis operating within the Combined Authority area are zero emissions by 2030.   
Speaking of the funding, Deputy Mayor of Cambridgeshire & Peterborough, Cllr Anna Smith, said "This funding is a huge step towards improving our bus services in Peterborough. A new bus depot will help us to achieve our ambition to develop a future-proofed, accessible and sustainable public transport system for the region with affordable buses that people want to get on. We want to create a more connected region, which will encourage active and sustainable travel, improve health and wellbeing, and reduce private vehicle journeys. A new bus depot for Peterborough will play a big part in achieving this."