Published on October 27, 2021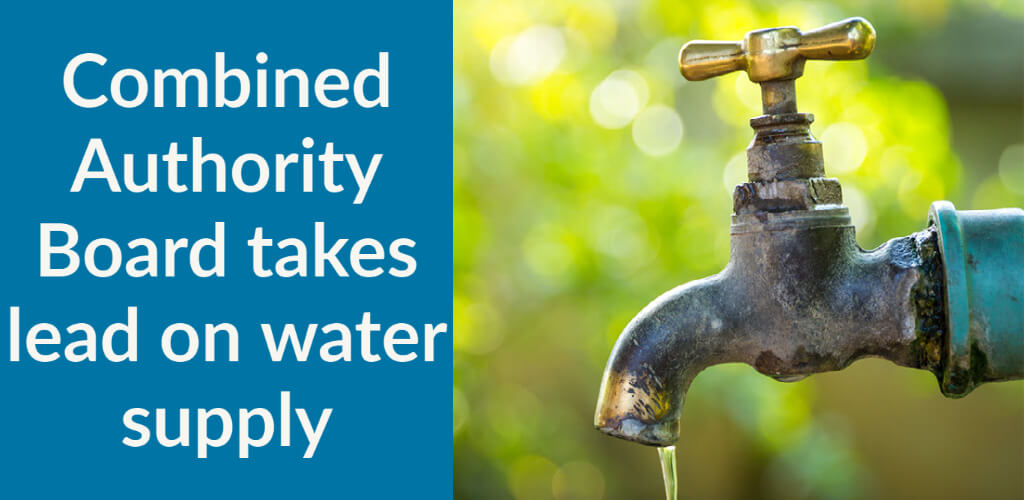 Combined Authority takes a lead on addressing future water supply issues
Cambridgeshire & Peterborough Combined Authority is to take a leading role as the region attempts to counteract the impact Climate Change and a growing population is having on water resources.
The Combined Authority has accepted an invitation to join two significant initiatives which are focused on planning for future water needs across the area.
The Combined Authority will join the Water Resources East (WRE) Ltd board and will look to play an active part as the independent body, working under the National Framework for Water Resources, develops a long-term water plan for Eastern England. This will influence the future investment decisions of the water companies.
Ensuring a sufficient supply of water is a crucial issue in enabling future sustainable growth in Cambridgeshire and Peterborough. The Combined Authority, with the support of constituent authorities, will provide valuable insight as WRE works toward delivering its vision for Eastern England to have sufficient water resources to support a flourishing economy, a thriving environment, and to meet the needs of its population. It hopes that the region will be seen as an international exemplar for collaborative integrated water resource management.
Cambridgeshire & Peterborough Combined Authority will also become part of the Sponsor Group for the Future Fens Integrated Adaption (FFIA) Project. This initiative focuses on the Fens to bring together major programmes of work for flood management, and for future water resources, alongside other future investment such as transport improvements or the economy of the market towns. The aim is to bring together thinking on all these different aspects to maximise the benefits between them.
Dr Nik Johnson, Mayor of Cambridgeshire and Peterborough said:
"Water supply, flood resilience and a thriving environment are crucial to our quality of life, our economy and the places we live. Yet we are already facing pressures on these, which will only be increased by the changing climate.
"By supporting Water Resource East and the Future Fens Project, the Combined Authority will be working in partnership to shape the future planning of water infrastructure in our region.  Our role will be helping to place our region in the best position to tackle the challenges that our communities face now, and will continue to face if nothing is done.  Who can't be aware of the increase of the risk of flooding in some communities in Wisbech, Whittlesey, Huntingdon, St Ives and we are hearing about the risk of the stress on water resources that our agriculture, businesses, biodiversity and natural environment face?
"As COP26 approaches and the worlds eyes are on the UK, the Combined Authority is standing up as leaders in this region to work with the experts to find innovative and practical solutions for our water supply.  We want to help unlock the benefits these solutions will bring and that brings pride in having a thriving environment, healthy farming, active tourism. This will enhance all our well-being by knowing we have built in water resilience, that we acted, and we cared."