Published on June 18, 2021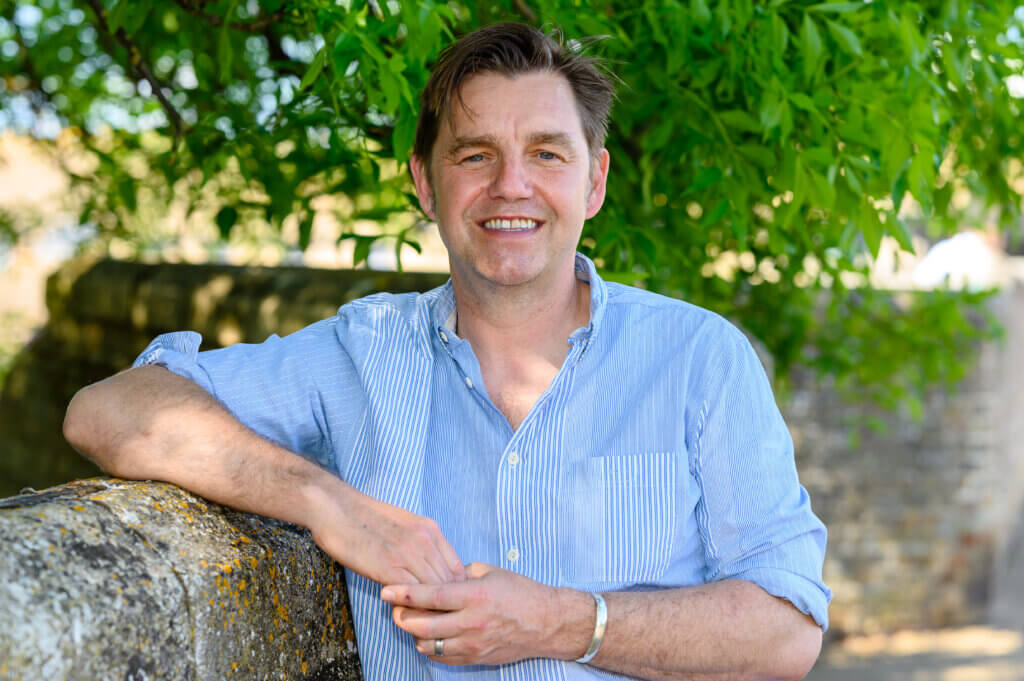 Euros, million-jab June, and pitch-perfect Posh
Freedom Day delayed but we still have the Euros!
Even those who don't love the beautiful game can admire the team spirit, camaraderie, and sheer pride on display in this international sporting extravaganza.
Whether school, club or international football, it's all about co-operation and community and never was this more keenly felt than last Saturday when the 29-year-old midfielder Christian Eriksen collapsed on the pitch with cardiac arrest.
Denmark captain Simon Kjaer didn't hang around for someone else to act but jumped in with the CPR that kept his friend alive until medics took over. In the footballing community, you're a supporter or a player, never just an onlooker or a bystander. And that made me think.
Here in the UK, the stark truth is that only one in ten of us survives cardiac arrest outside hospital, often because we don't get CPR or that vital jump-start from a defibrillator.
An early blast of defibrillator – within three to five minutes of collapse – can boost the chances of survival by as much as 50-70%.
So why don't we flip those stats and get nine out of ten of us surviving?
Like Simon Kjaer, we can all learn CPR and be that hero in plain clothes with the skills to save a life. I'd like to see hundreds of Cambridgeshire employers training their workforces in CPR, creating a powerful NHS outreach, deep in the community.
On the defibrillator front, I've been impressed by campaigns across the county with councils and fund-raising champions working together to get life-saving boxes into places where they can be accessed at any hour by the community. In March, for example, they plan to ensure nobody is ever more than three minutes from a kit.  We need to step up that effort, in every city, town and village of our county, because that way, many more of our loved ones will survive.
But good health is more than mere survival. It's all-round mental and physical wellbeing that Covid has famously undermined with its lonely lockdowns and attack on livelihoods, especially for the already most deprived. Good health needs compassion, co-operation and community. Which takes me back to football. Not too Posh to push, it's fantastic to hear that the Posh players and the whole club are using their popularity and influence to encourage covid vaccination take-up with a walk-in clinic at their Peterborough ground next week. I'm aiming to volunteer myself as one of many Posh jabsters at the hallowed ground – I'll undergo training and then I'll be able to do my doctor bit to bring more people under the protection of this  vaccine.
Who knows, I may even be lucky enough to administer the millionth shot in Cambridgeshire's arm, because that milestone is coming up fast. Congratulations to everyone involved – from the master-planners at the Clinical Commissioning Group, to all the hospital and primary care staff, all the pharmacies and walk-in centres – like the Thomas Walker Practice, jabbing from 8 until 8 both days this weekend – and the many hi-viz-vested volunteers signing people in, marshalling, comforting, and putting the nervous at ease. It's been a big job but they've been doing it brilliantly and we all thank them for it.
Volunteers are still needed, not just for vaccinating but for actually being vaccinated. Have your double-shot for the community, take it for the team.  Have it grudgingly, if you're not a fan, but please do have it. Vaccination is about improving public health, to make every individual in our community safer, and the community itself less susceptible to the virus. From tomorrow all over-18s can have it. From teenagers to Centenarians, the vaccine offers the best way of protecting not just life but our  livelihoods –  it's our get-out-of-jail card for restarting social, cultural and commercial life in a less stop-start intermittent way.
As a doctor, I am  used to improving children's health by using my medical skills, knowledge, and the resources of the NHS. But it worried me more and more that I couldn't send them home, sure that they had suitable housing, clean air to breathe, and a safe environment to keep them well, fit and happy. And that's exactly why I got into politics – public health policy should be central to all political activity because politics is about making life better for people.
It's the reason that public health is, and will remain, the cornerstone of my administration.
And its heartbeat.