Published on July 27, 2017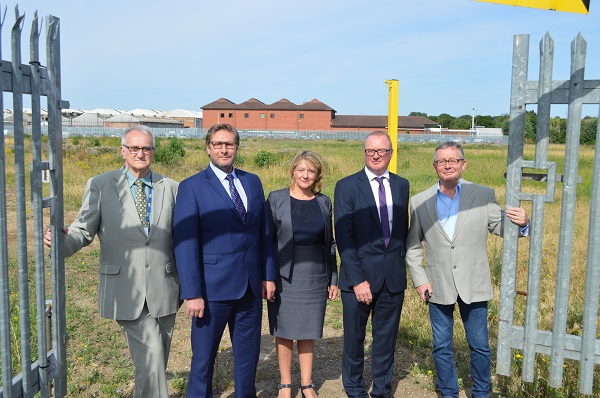 Far-reaching housing plans approved by Combined Authority
Housing plans which include a cash injection for eleven affordable housing schemes across Cambridgeshire and Peterborough have been approved by the Combined Authority to accelerate the delivery of housing in the area.
The Cambridgeshire and Peterborough Combined Authority Board (CPCA) met on Wednesday 26th July to agree £4.56m of grant funding to 11 schemes for 253 affordable new homes across the partner local authorities. All eleven schemes are expected to start on site before the end of March 2018, with a number of projects commencing before the end of this year.
The creation of a longer-term strategy for housing in the region has also been given the go-ahead to support the Authority's ambitious target of delivering over 100,000 new homes by 2037. Key objectives that the strategy is set to tackle include providing 40,000 affordable homes by 2037, driving innovation and solution-focused approaches by supporting new types of building construction (including modular homes) and helping to boost small and medium sized building enterprises, by exploring ways to make sites more financially viable.
Cambridgeshire and Peterborough Combined Authority portfolio holder for new homes and communities, and Leader of South Cambridgeshire District Council, Peter Topping, said: "We know that housing, together with skills and infrastructure, are critical to maintaining growth and prosperity in the region. Our strategy is to accelerate house building, that is a given, but also to build houses that are of good quality, in communities where people want to live. We are committed to creating healthy and sustainable communities."
Mayor for the Cambridgeshire and Peterborough Combined Authority, James Palmer, said: "We believe that our approach to housing in Cambridgeshire and Peterborough requires a short and long-term plan. This allows us to tackle the problems we face at the moment, whilst planning for the future needs of our area. The targets set for the Combined Authority are ambitious and will require working with partners both in the private and public sector to deliver this ambition."
The Cambridgeshire and Peterborough Combined Authority also hosted an event this week with builders, developers and social housing providers in the area to look into how the public and private sector can work together. The 'Building for Cambridgeshire and Peterborough' housing summit took place at South Cambridgeshire Hall in Cambourne and included presentations by the National Housing Federation and the Homes and Communities Agency. Around 80 delegates contributed through a series of interactive workshops led by partners from the Cambridgeshire & Peterborough Housing Association Group, The Housing & Finance Institute, Laragh Homes and David Keeling Consulting.