Five Non-Executive Directors for CAM delivery company recommended for appointment to drive forward pioneering transport scheme
The appointment of the first five Non-Executive Directors of the dedicated delivery company for the Cambridgeshire Autonomous Metro (CAM) will be recommended to the Cambridgeshire & Peterborough Combined Authority Board next week.
A detailed search has been undertaken to find outstanding candidates with a breadth of skills and experience to join the One CAM Limited Board. The Mayoral Combined Authority agreed in August to establish the delivery company to give the CAM the dedicated resource and expertise needed for the effective delivery of the programme.
In September Cambridge's Lord Robert Mair CBE, one of the world's leading authorities on tunnel engineering, was appointed as Chair of One CAM Limited.
The Mayoral Combined Authority Board will be recommended to appoint the candidates when it meets on Wednesday, November 25.
An interview panel chaired by Lord Mair interviewed the candidates for the five Non-Executive Director positions. The recommended appointees are:
Ruby McGregor-Smith, Baroness McGregor Smith CBE: Baroness McGregor-Smith is the President of the British Chambers of Commerce. She also chairs the Air Operators Association, is a Non-Executive Director at the Department of Education and the Tideway Tunnel and Senior Adviser at Mace Group. She was the Chief Executive of MITIE Group PLC, the strategic outsourcing company, employing over 65,000 people predominantly in the UK. She joined MITIE in 2002 and was appointed as CEO in 2007. She is one of a small number of women who have held the position of Chief Executive in the FTSE 100 and FTSE 250 and is the first Asian woman to be appointed in such a role within that group of companies. She is a member of the House of Lords, having been granted a Life Peerage in 2015.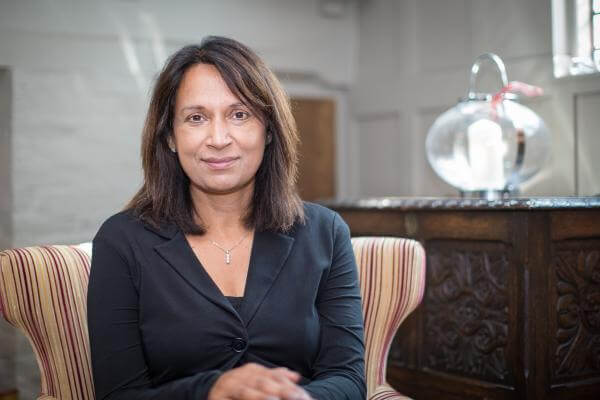 Pam Alexander OBE: Pam Alexander has many years' experience leading major programmes of housing and regeneration, infrastructure and planning. Chair of Commonplace Digital Ltd, using technology to broaden community engagement and participation, she is also chair of the Planning Committee and a board member of the London Legacy Development Corporation, developing new neighbourhoods around the Queen Elizabeth Olympic Park; a non-executive Director of the Connected Places Catapult, accelerating the use of new technologies to improve buildings, places and mobility, and an advisor to OnePlanet.com, a platform to integrate planning to meet the Sustainable Development Goals. She has held non-executive Directorships over many years including on the boards of Crest Nicholson plc, Crossrail Ltd and the Design Council. She studied geography at Newnham College, University of Cambridge, and remains closely engaged with the College as recent past President of the Roll and an Honorary Associate.
Terry Hill CBE: Mr Hill is an experienced Non-Executive Chair and Director leading companies in the infrastructure, urban development and transport sectors. He chaired Arup Group for ten years and created the Connected Places Catapult from the former Future Cities and Transport Systems Catapults which grow new innovation business in mobility services and the built environment. Whilst chairing Arup, it grew 25 per cent and delivered the Beijing and London Olympics, HS1, the Scottish Parliament and Welsh Assembly. He currently Chairs the Ove Arup Foundation.
Jim Cohen: Mr Cohen lives in Cambridge and has known the city since he was a small boy. He is a member of the Investment Committee of DIF Capital Partners, an infrastructure fund manager based in the Netherlands which invests in infrastructure projects and renewable power in Europe, North and South America, and Australia. He is a non-executive director of Infraco Africa Ltd and Infraco Africa Investments Ltd, which work in Sub-Saharan Africa on social and economic development and are part of the Private Infrastructure Development Group, which is funded by six governments, including the UK Government. He spent nearly fifteen years with Balfour Beatty plc, from which he retired as a main board director.
Godric Smith CBE: Mr Smith started his career in mental health campaigning in the 1980s before spending 15 years in Government communications as a civil servant, including ten years in Downing Street. He was the Prime Minister's Official Spokesman from 2001-2004. He left to become Communications Director at the London 2012 Olympics from 2006 to the end of the Games before co-founding London-based communications, marketing and strategy consultancy Inc in 2013. He has been a Director of Cambridge United FC since 2018 and was made CBE in 2004. 
 The One CAM Limited Board requires a further non-executive director and interviews will begin in January 2021 to fulfil the vacant role.
 Mayor James Palmer said:
 "Accelerating the establishment of One CAM Limited has been a key aim this autumn and these recommended appointments represent a very significant milestone.
 "To build this game-changing public transport, we need the best people. The CAM delivery company is about harnessing that leading talent and expertise to push the programme forward to new heights.
"I'm pleased that this recruitment process has resulted in recommended appointees of this calibre and proves just what a draw the CAM is, and will continue to be, for some of the brightest and most able people.
"The Combined Authority is here to make things happen, unlocking and enabling projects previously thought out of reach with a fresh, bold approach to delivery. That is what establishing One CAM Limited is about; putting the project on the best footing for delivery.
"The CAM is a trailblazer. It is pioneering new, world-leading public transport which will help ensure our region continues to be one of the most exciting places in the world to live and work for decades to come."