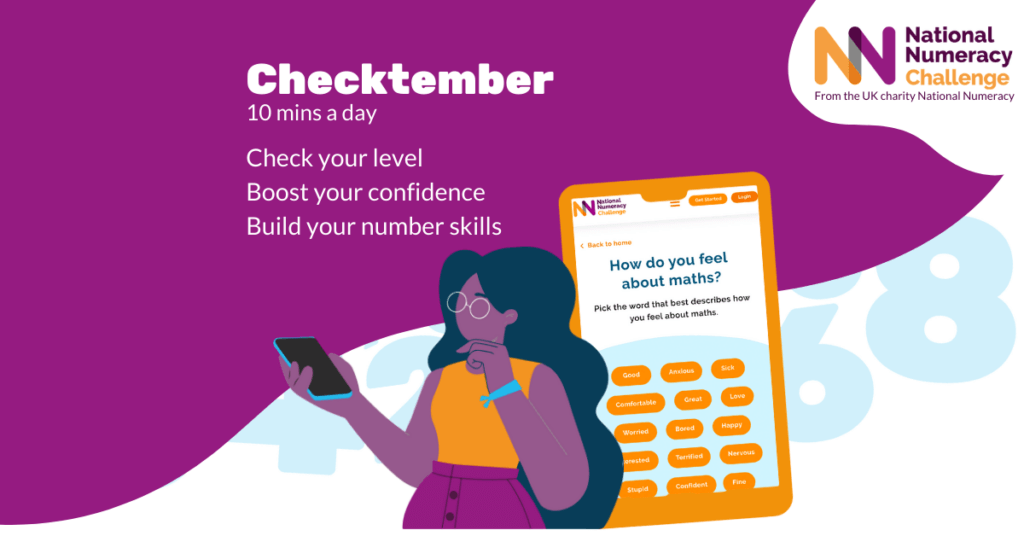 Get number confident this Checktember
Mayor of Cambridgeshire and Peterborough, Dr Nik Johnson, is encouraging residents to check their number skills this Checktember and take the National Numeracy Challenge.
"It is important, now more than ever, that people feel confident enough with numbers to understand their bills and personal budget – especially as we head towards winter," Mayor, Dr Nik Johnson said.
"Checktember is a free opportunity to brush up on your number skills and fill any gaps in your knowledge. The best bit about it, the National Numeracy Challenge only takes ten minutes, and you can do it in the privacy (and comfort) of your own home."
National Numeracy is an independent charity established in 2012. They work with individuals around the UK to help improve practical numeracy skills. They even work with employers, like the NHS, to ensure workforces are confident using math.
"Many people lack confidence and skills with numbers, and this can really hold them back. Good number skills help people manage their money, progress their careers and support their children with maths learning," Sally Hilton, National Relationship Manager for National Numeracy, said.
"We have renamed September "Checktember" and throughout the month we are encouraging residents to check out their number skills online using the National Numeracy Challenge. In just ten minutes a day everyone can brush up on their number skills. Why not give it a go?"
Anyone can take the ten minute Challenge by visiting the website