Published on November 6, 2023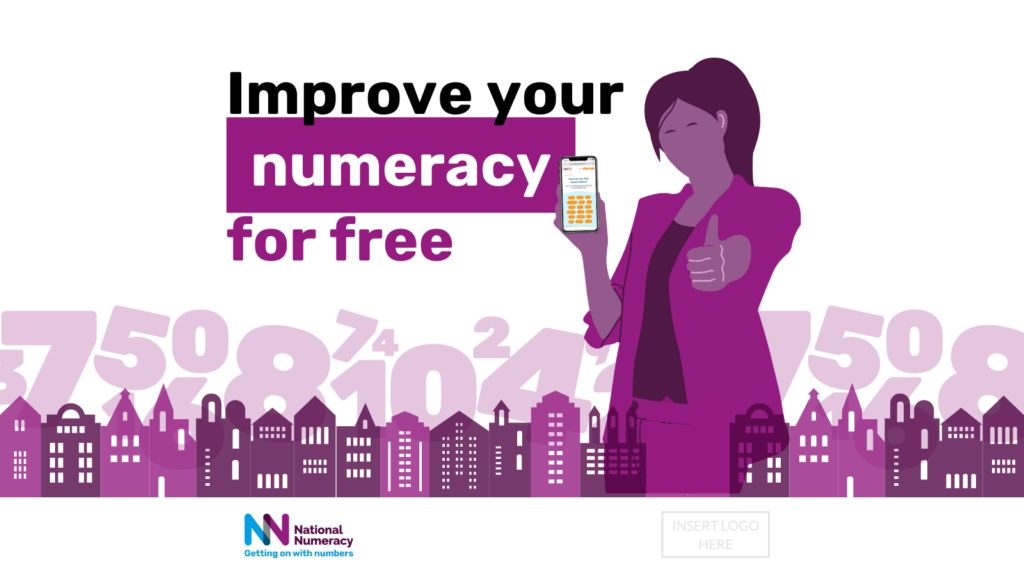 Give your maths skills a boost in Number Confidence Week
Mayor Dr Nik Johnson is encouraging people in Cambridgeshire and Peterborough to find out more about improving their confidence with numbers in a special awareness week this week.
Number Confidence Week, which runs November 6-10, run by national charity National Numeracy, is aimed at helping people get the support they need to improve their number skills.
The National Numeracy Challenge, which Mayor Dr Johnson has also tested his mettle against, is one of the ways people can kick-start improving their confidence with numbers.
National Numeracy's research has found that half of adults in the UK only have the maths skills expected of a primary school pupil. The impacts on adults often go under the radar, and include being more likely to face unemployment, having lower wages and problems managing money. There is even a link between a lack of number skills and poorer health.
The Combined Authority is supporting better numeracy throughout the region via the Multiply programme, funded through the Department for Education. People across Cambridgeshire and Peterborough are already benefiting from skills for everything from household budgeting and managing money, to support to help advance in the workplace. Numeracy courses are also funded via the Combined Authority's control of the adult education budget.
Charity ambassadors including Money Saving Expert Martin Lewis, Bake Off Winner Peter Sawkins and tv star and maths teacher Bobby Seagull are all supporting efforts to help people get help with numbers.
Mayor of Cambridgeshire and Peterborough Dr Nik Johnson said: "The key message is that if you are struggling with numbers you're not alone. There's clear evidence of the impact on people's lives that comes with a lack of confidence with numbers, but help is available. National Numeracy have some great resources which I would encourage anyone to seek out, and at the Combined Authority, we're doing our bit through the Multiply programme, and other adult learning courses we fund, offering the kinds of practical numerical skills that can help in people in the workplace and in day-to-day life."
Sam Sims, Chief Executive of National Numeracy said: "Numbers are everywhere in our daily lives, and feeling confident to use them can be a game-changer. It can mean being able to spot a genuine bargain at the shops, apply for a new job, or help your kids with their homework. Feeling confident with numbers makes it easier to build number skills. And building number skills helps us make good decisions in life, at home and at work. That's why our Number Confidence Week campaign is all about taking that first step…building confidence. This November we have heaps of free, fun and useful resources, tips and advice on our website, please join us!"
To find out more about Multiply courses, visit: https://www.growthworkswithskills.com/individuals-hub/training-development/multiply-maths-skills-for-life/