Published on December 23, 2020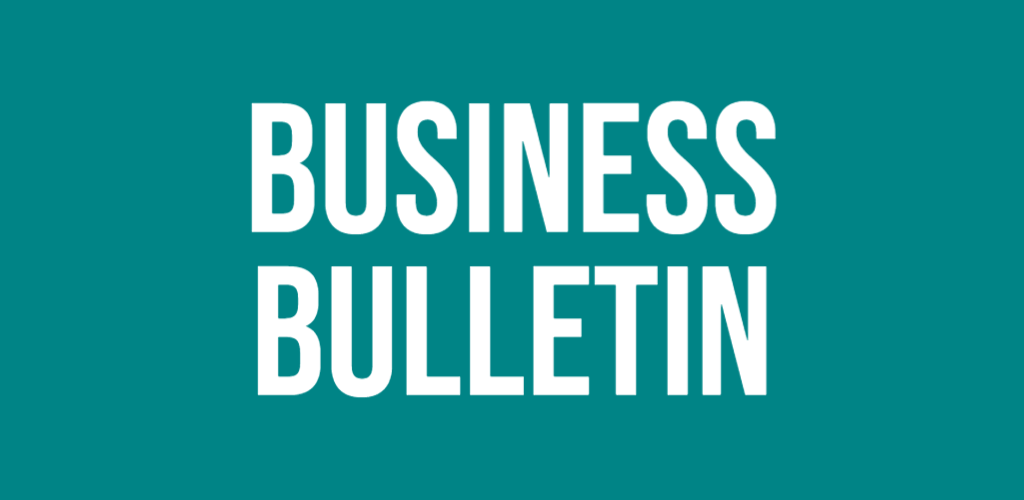 Business Bulletin: Issue Number 44
Businesses that can and cannot open in Tier 4 areas
The following businesses must close:
Non-essential retain – these venues can continue to be able to operate click-and-collect and delivery services
Hospitality venues such as cafes, restaurants, pubs, bars and social clubs; with the exception of providing food and drink for takeaway (until 11pm), click-and-collect, drive-through or delivery
Accommodation such as hotels, hostels, guest houses and campsites, except for specific circumstances
Leisure centres and indoor gyms, indoor swimming pools, indoor sports courts, indoor fitness and dance studios, indoor riding centres, and indoor climbing walls
Entertainment venues such as theatres, concert halls, cinemas, museums and galleries, casinos, amusement arcades, bingo halls, bowling alleys, skating rinks, go-karting venues
Indoor play and soft play centres
Personal care facilities
More information and the full list of businesses and venues which must close, including any exemptions, can be found here
The following businesses can remain open:
Essential retail such as food shops, supermarkets, pharmacies, garden centres, building merchants and suppliers of building products and off-licences
Market stalls selling essential retail
Petrol stations, automatic (but not manual) car washes, vehicle repair and MOT services, bicycle shops, and taxi and vehicle hire businesses
Banks, building societies, post offices, short-term loan providers and money transfer businesses
Funeral directors
Laundrettes and dry cleaners
Medical and dental services
Vets and pet shops
Agricultural supplies shops
Mobility and disability support shops
Outdoor playgrounds
Outdoor gym, pools, sport courts and facilities
Golf courses
Outdoor riding centres
What you can and cannot do in Tier 4 areas
Coronavirus business support
During these unprecedented times the Combined Authority's Growth Hub is on hand to support businesses across Cambridgeshire and Peterborough.
If you're concerned about the impact that COVID-19 might have on your business, we are here to help you navigate the latest government information and provide specialist advice.
You can call the Growth Hub on 01480 277923 or send an email to hello@cpcagrowthhub.co.uk

Support is available to employers and the self-employed, including sole traders and limited company directors.
You may be eligible for loans, tax relief and cash grants, whether your business is open or closed.
Businesses and self employed people can also use the government's new coronavirus business support finder tool to quickly and easily determine what financial support is available to them.

Find coronavirus financial support for your business
A message from Dr Liz Robin, Director of Public Health for Peterborough
Dr Liz Robin, director of public health for Cambridgeshire, is urging people to follow the tier 4 rules and to seek help if they need it from the network of support hubs across the county or the many charities and community support groups.
"All of the new Tier 4 restrictions placed on Cambridgeshire and elsewhere in England are aimed to achieve just one thing – that is to reduce people's contact with anyone outside their household/support bubble to the absolute minimum, as it is contact with other people which spreads the virus. It's also important to be even more rigorous about observing the 'hands, face, space' rules that we are all familiar with and to make sure rooms are well ventilated.
"It is more essential than ever that people stay home and reduce their contact with anyone that they don't live with so they don't come into contact with this new, and much easier to catch, variety of Covid 19.
"Don't invite anyone in your home you don't normally live with or who isn't in your existing support bubble and only leave home for essential reasons – for example to work if you can't work from home, to attend medical appointments, to buy food, and for other essential reasons described in national tier 4 guidance.
"When you go out for one of these reasons, remember to stay away from crowded places, keep 2 meters away from anyone you don't live with, wear a face covering when required and wash or sanitise your hands frequently. Exercise is important for wellbeing and you can go out to exercise alone, with people you live with, or with one other person you don't live with providing this is in a public place like a park.
"Many people will be feeling sad or upset about recent developments and for some this could mean a significant effect on their mental health.
"Please look out for neighbours and friends who may be alone or under specific pressures and even though you can't meet physically – ring or contact them online.
"There is support for those who may be lonely or isolated, or who suddenly need very practical support – and I would encourage them to phone the countywide co-ordination hub on 0345 045 5219.
"For anyone whose mental health is being severely impacted, there is the Lifeline support number on 0808 8080 2121 which operates daily from 11am to 11pm and for people with a mental  health crisis you can phone the NHS 111 number and ask for Option 2. More information about mental health support is available n the Keep Your Head website www.keep-your-head.com"