Published on November 1, 2018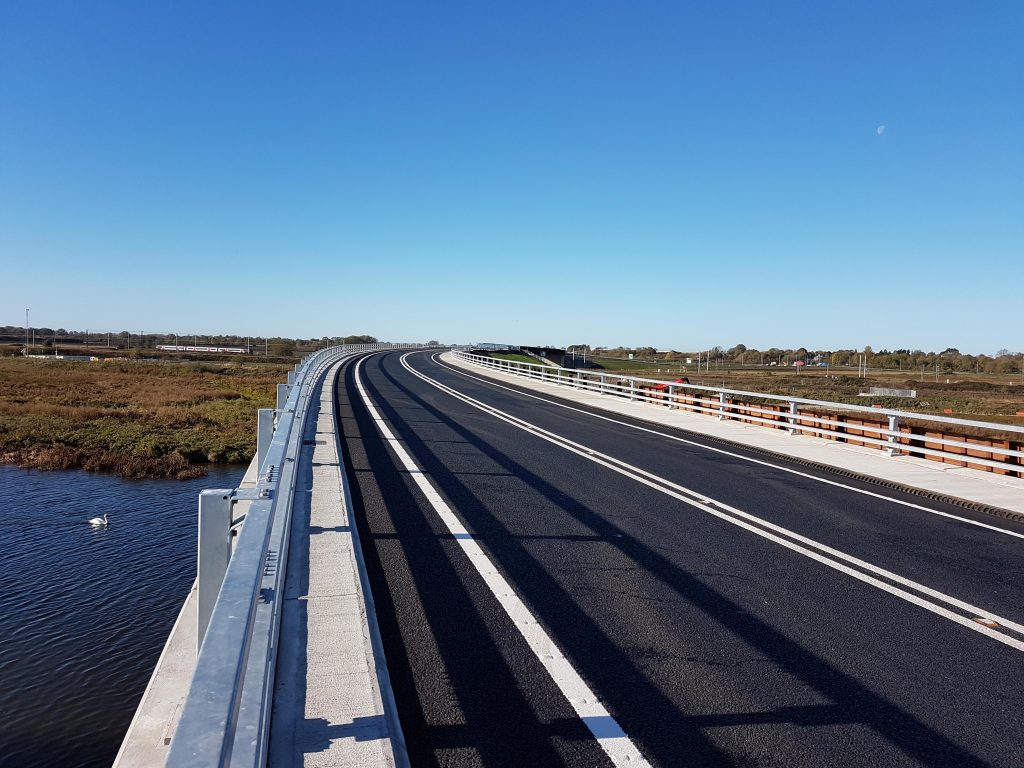 'It's about delivering for people': Mayor James Palmer welcomes Ely Southern Bypass opening
Cambridgeshire and Peterborough Mayor James Palmer has hailed the opening of Ely Southern Bypass, describing it as a significant boost to residents and the economy of East Cambridgeshire and beyond, after years of suffering the effects of delays and congestion on the busy A142 route.
In his previous role as leader of East Cambridgeshire District Councillor the Mayor pressed for urgent delivery of the scheme, stating that residents and businesses were fed up with the misery caused by the Ely section of the A142 route, and simply wanted the bypass built.
The Mayor said he was delighted to attend today's (October 31) opening ceremony and see everybody's hard work come to fruition and to deliver for the many people and businesses who have called for a solution to chronic congestion in the area. The Ely Southern Bypass creates a new link between the A142 Stuntney Causeway and Angel Drove.
The Cambridgeshire and Peterborough Combined Authority contributed £22 million to the scheme, from the area's Growth Deal including £16 million from the Department for Transport.  It was also funded by Cambridgeshire County Council (£21m), East Cambridgeshire District Council (£1m) and Network Rail (£5m).
Mayor James Palmer said: "I'm delighted with this opening because it represents what everybody in the business of politics should be about – delivering for people.
"This is a vital piece of infrastructure that will cut journey times, save people and businesses money, unlock economic growth and improve this area as a place to live and work.
"When I was previously leader of East Cambridgeshire District Council I made no secret of my determination to see this project delivered and I'm pleased that the former Local Enterprise Partnership, now merged with the Combined Authority, was able to contribute a significant amount to bring this bypass to completion.
"Cambridgeshire and Peterborough has a dynamic, growing economy, but we have a very real threat to that growth if our area's transport infrastructure does not see the investment it so desperately needs. A key part of my role as Mayor is to deliver and support the delivery of infrastructure upgrades, challenging the Government to invest more in one the UK's most strategically important local economies, and challenge the delays and inertia we often face in the UK in getting critical schemes like this built.
"The Ely bypass is a great example of collective pressure and hard work to deliver a scheme that will immediately see real results for people, businesses and the economy."
More information on the bypass project.