Published on March 22, 2023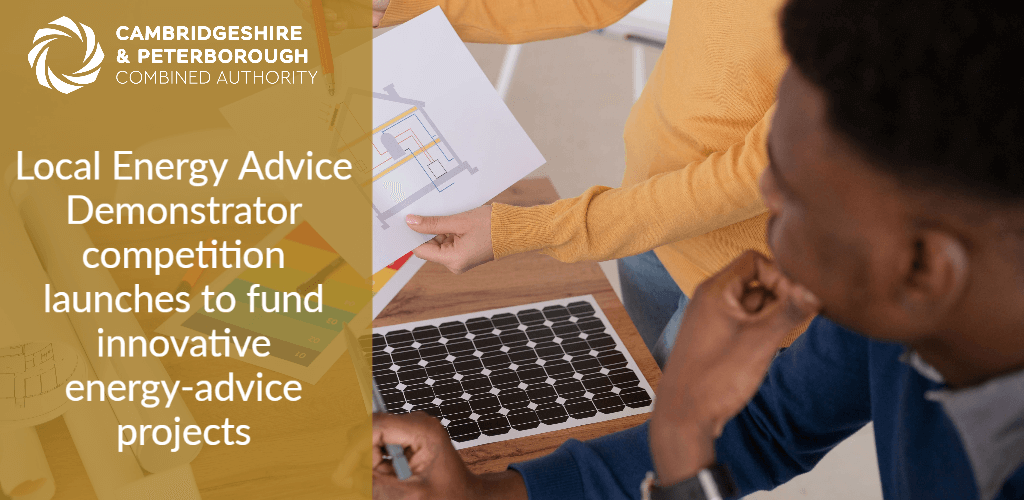 Local Energy Advice Demonstrator competition launches to fund innovative energy-advice projects
The England-wide competition is asking providers to come forward with pilot projects that will provide new approaches for innovative, in-person, home energy retrofit advice to consumers in their local areas. The Greater South East Net Zero Hub (GSENZH) is working with the Department for Energy Security and Net Zero (DESNZ) and the four other Net Zero Hubs to deliver the programme.
The projects will explore the effectiveness of different methods of in-person advice, and better understand the advice requirements of different consumer groups, in order to increase the installation of more complex home improvements like wall insulation and air source heat pumps. The GSENZH and DESNZ will work in partnership with the successful project providers to create a varied programme of tailored in-person support methods that can be evaluated for insights into wider replication.
Successful projects should provide an advice service for consumers for each stage of their retrofit journey, from an initial enquiry about how to improve the energy efficiency of their homes through to the point where installation of retrofit measures takes place. The service will also help consumers to find grant funding and subsidies where available.
Projects put forward for the competition must, as a minimum, provide support either for hard-to-reach consumers or for hard-to-treat properties, adding reach to existing online and over the phone advice services.
The projects will run for two years, and the provider must be able to mobilise from 5 June 2023 and complete by 31 March 2025. Providers can make a maximum request of £2 million investment over the project period.
To optimise the scope, coverage, and delivery of the services, the competition is being organised on a regional basis. For pilot projects located in the Greater South East region the competition is being administered by the Greater South East Net Zero Hub.
For further details about the competition and an application form, please visit the GSENZH website:
https://www.gsenetzerohub.org.uk/