Published on December 17, 2020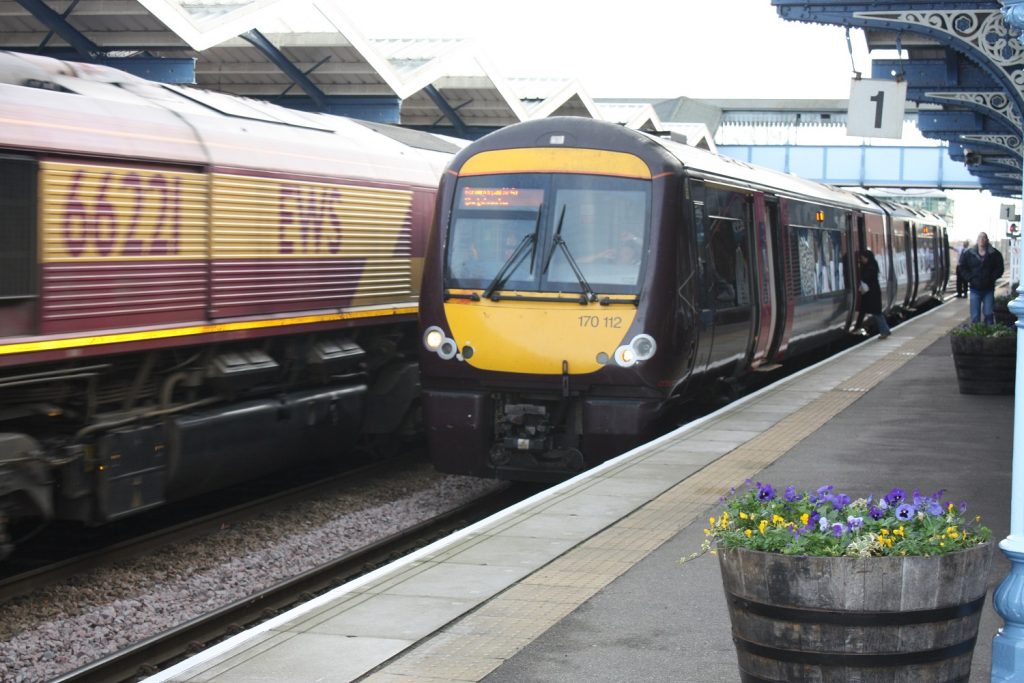 March station to be revamped for passengers, thanks to Combined Authority funding
March rail station is to be remodelled, following public consultation, and with continued funding support for the scheme from Cambridgeshire & Peterborough Combined Authority.
The work will see Greater Anglia create an open-plan ticket hall and waiting area, accessible modern toilet facilities, retail outlets, and an upgraded and extended car park at the station.
The redevelopment is part of the £9.5 million Fenland Stations Regeneration Project funded by the Cambridgeshire & Peterborough Combined Authority – led by Mayor James Palmer –  and driven by Fenland District Council on behalf of the Hereward Community Rail Partnership. The project aims to improve passenger facilities at the three Fenland stations – Manea, March and Whittlesea – along the Ely to Peterborough Hereward Line.
Together the partnership expects the upgrades to improve connections between the Fenland towns and other regional centres of education and employment, creating an attractive alternative to the car for more sustainable journeys.
The work is expected to be completed by the end of 2021.
James Palmer, Mayor of Cambridgeshire & Peterborough, said:
"Delivering improved transport links for the whole Fenland community and our key market towns like March is an absolute priority for me. We need people to use trains as a greener, safer alternative to long daily commutes by car, but rail must be a reliable, comfortable option if it is to get people off the roads and help us push carbon emissions to net-zero. Currently if you live in places like March a car is not optional; it is essential. That is why we need to give residents the transport connections they need to make the choices that are right for them, their families, and society as a whole.
"A revitalised March station, delivered and open for business by next year, sits alongside the Combined Authority work at Manea and Whittlesea stations, and our determined effort to get Wisbech reconnected, as an example of how we are delivering on long discussed, often promised investment in our Fenland communities."
Cllr Chris Seaton, Fenland District Council Portfolio Holder for Transport and Chairman of Fenland Stations Regeneration Project, said:
"I'm delighted that community engagement remained at the forefront of the March station project this year, despite the Covid pandemic, allowing it to stay on target for completion next year.
"These wide-ranging improvements will breathe new life into this historic station, resulting in a more modern environment and better facilities for rail passengers and the local community."
Greater Anglia's Asset Management Director, Simone Bailey, said: 
"We are pleased to have worked with our partners and listened to the local community on the plans for March station and I'd like to extend my thanks to all those involved in bringing this great project forward.
"The preferred public design will go forward, following completion of the tender exercise, to detailed design and construction from spring next year.
"As we plan for a green recovery after Covid, it is essential that rail travel is attractive and convenient, meeting the needs of local people to help communities stay connected to jobs, education, family, friends and leisure opportunities in a way that helps to reduce everyone's carbon footprint."