Published on June 20, 2018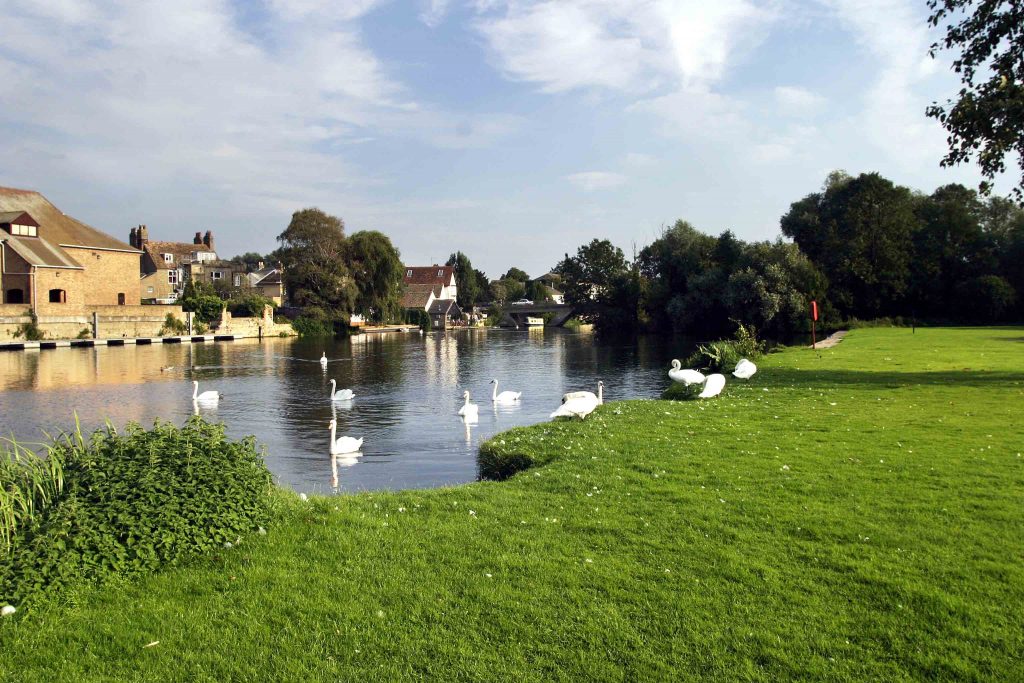 Masterplan for St Neots Moves Forward
A bid for £4.1m of investment in St Neots will be presented at the Cambridgeshire & Peterborough Combined Authority Board meeting next week (Wednesday 27th June 2018).
St Neots is the first Market Town in the Combined Authority area to complete its Masterplan and deliver a Strategic Business Case and funding proposal to the Board.
Following the approval of Phase One of the St Neots Masterplan by the Combined Authority Board last year, a partnership led by Huntingdonshire District Council and working alongside The Neotists (a collective of residents working in creative industries), the St Neots Manufacturing Club, Urban&Civic, St Neots Town Council, Cambridgeshire County Council and the Combined Authority, has developed a Strategic Business Case to secure funded to deliver their vision for St Neots.
The Combined Authority will be asked to provide £4.1m of funding to support a range of projects, that will attract a further £1.7m of partner contributions to make a total investment of £5.8m into the town.
The key projects include:
1.      A new foot and cycle bridge in St Neots town centre alongside improvements to the riverside area (which the new bridge will link to the Market Square) – £3.1m investment requested towards the £4.6m scheme
2.      Creation of an enhanced events programme that will act as the springboard to create a Business Improvement District for the town – £259,000 investment requested towards a £310,000 project
3.      Establish St Neots as the first Smart Town in the country – £30,000 investment to work with Connecting Cambridgeshire to better understand next steps
4.      A comprehensive transport study to solve the issue of traffic flow in St Neots town centre, linked to other key transport schemes such as the Metro and CaMkOx Corridor – £175,000 investment requested
5.      Improving street furniture in St Neots town centre to make it more attractive and easier for people to travel in to the centre – £40,000 investment request alongside a contribution from St Neots Town Council
6.      A Business Demand Survey to better understand the future growth needs of local businesses and respond to them in Phase 2 of the Masterplan
7.      Robust programme management to ensure the smooth delivery of the St Neots Masterplan and those of other Masterplans being developed for Huntingdonshire over the coming year
Cllr Charles Roberts, Deputy Mayor at the Cambridgeshire & Peterborough Combined Authority, said:
"The St Neots Masterplan clearly sets out a bright future for the town, and I am delighted to see plans for investment brought to the Combined Authority Board for consideration so swiftly. Putting the town centre of St Neots at its very heart, the plans look at a range of improvements that would positively develop this important Market Town, including a new foot and cycle bridge and aspirations to become the first ever Smart Town in the country.
"The local community in St Neots has been instrumental to developing these plans and will be involved as the Masterplan continues to move forward to ensure we're addressing the needs of local residents and businesses alike. Ensuring we support the development of thriving Market Towns is a key priority for the Combined Authority, and I look forward to presenting these proposals to my fellow Board Members next week."
The St Neots Masterplan Partnership is chaired by Robin Howe, former District Councillor, and is led by Huntingdonshire District Council.
Executive Leader of Huntingdonshire District Council, Cllr Graham Bull, explains:
"Huntingdonshire District Council has been working strongly with the Combined Authority on the Masterplan they commissioned and adopted last year. We are pleased to have been able to facilitate a partnership approach with the County, St Neots Town Council, and other key organisations within the town to help form an investment proposal to the Mayor.
"This will enable real new money to be spent turning the broad concepts of the Plan into reality, and ensuring St Neots, already the largest market town in Cambridgeshire, is best placed to continue driving forward in building successful commercial, housing, and cultural communities.
"Winning this new money will help secure a living and working environment that everyone can rightly be proud to be part of, and invest in."
Cllr Barry Chapman from St Neots Town Council, added:
"St Neots is Cambridgeshire's largest and fastest growing town. The Masterplan has identified St Neots as a strategic growth town and underpins the need to invest in a sustainable future to match the town's ongoing expansion. Improving St Neots' environment, protecting its heritage and creating new opportunities for employment and economic well-being are all central to the Masterplan. This innovative project has provided a catalyst for all tiers of local government to work collaboratively to make positive improvements to benefit residents, workers and visitors to our town."
Looking ahead to the future, the Steering Group is already working on Phase 2 of the Masterplan, which will bring forward ambition programmes focused on a skills strategy for the town that will identify how skills provision in the local area will meet business needs; and, accelerating the delivery of commercial space in line with the industrial needs set out in the Masterplan, including the delivery of Incubator space on Wintringham Park, working alongside Urban&Civic.