Published on January 22, 2020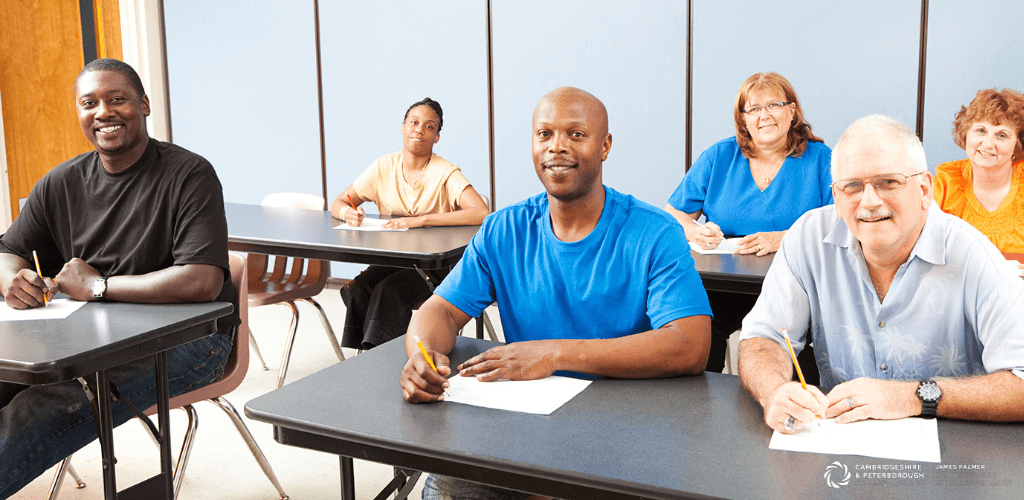 Mayor applauds Health and Care Work Academy achievements
At a prizegiving event today Mayor Palmer joined learners to mark two important milestones for the Cambridgeshire and Peterborough Combined Authority Health and Care Sector Work Academy.
The Combined Authority Academy has taken on its 500th learner, Martina Bakir, and simultaneously celebrated Rui Patinha gaining the Academy's 100th job in Health and Care. The Mayor was introduced by Pat Carrington, Principal of City College Peterborough, who are delivering the Academy on behalf of the Combined Authority.
The Combined Authority Academy launched in March 2018 with an aim to support learners to either gain the knowledge and skills to gain a job and take their first steps on the career ladder in Health and Care, or if already working in health and care, to gain additional skills to help them progress in their careers. This is hugely important for the region as Health and Care is historically the work sector with the highest number of vacancies in Cambridgeshire and Peterborough.
The Academy has a unique approach that takes into account the practical needs of learners; it works with communities and employers.  Courses are offered embedded within communities, taking place in libraries, community centres and even a pub, to ensure that learners have access to resources without unnecessary travel. Where travel or care provision is required, bursaries are available to support learners while they are training. The support on offer includes up to 4 months mentoring to support learners in their job searching and career pathway
Since the launch in 2018 over 60 courses have been run, and 121 learners have secure jobs, in everything from the NHS to care homes and in-home care. This includes work with people with learning disabilities, older people, people who are unwell and young people with disabilities.
Mayor Palmer said:
'This is a huge achievement for the Health and Care Sector Work Academy. The Health and Care sector is a huge priority in Cambridgeshire and Peterborough, and empowering learners to join the region's fantastic health and care employers is a vital part of our strategies for delivering targeted, need-driven Adult Education. I am particularly pleased that the Academy is working within communities, helping people to learn flexibly, and providing wrap-around support for career growth. These ground-breaking initiatives mean that more people than ever can gain important skills for the key sectors in the Combined Authority region.'