Published on May 12, 2020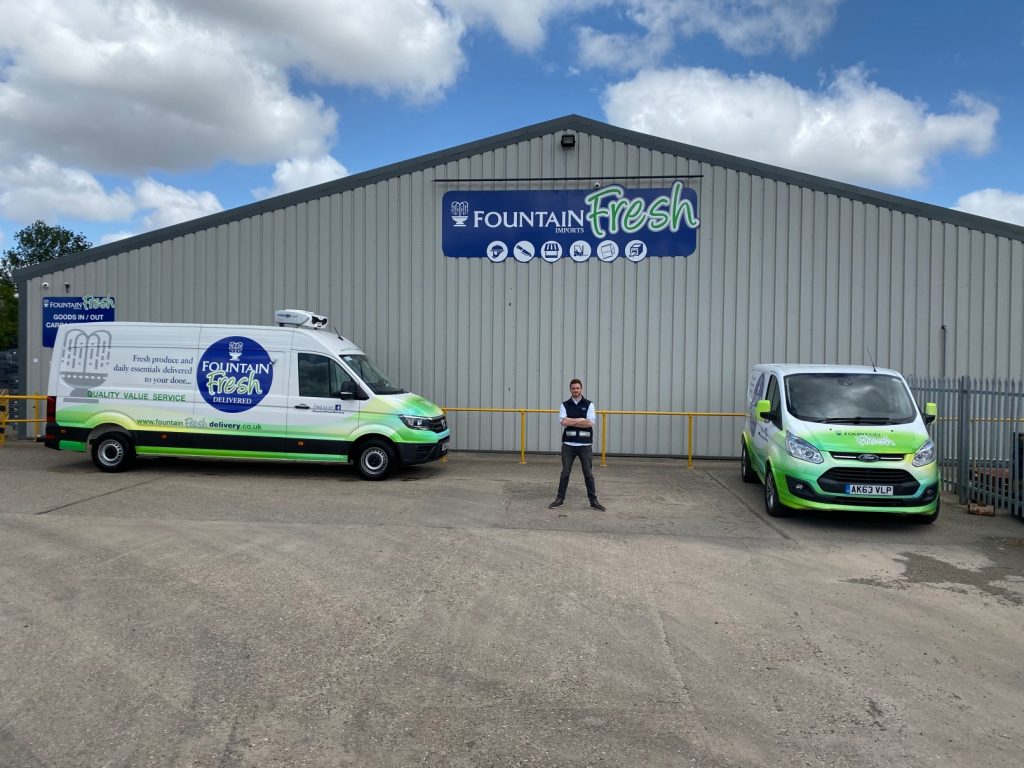 Mayor James Palmer hails rapid impact of Combined Authority's coronavirus business grant scheme
The Cambridgeshire and Peterborough Combined Authority's rapid response to the coronavirus has so far seen £4.48 million in cash grants awarded to support local businesses.
The newly created Covid-19 Capital Grant Scheme has now awarded money to 106 businesses across the region to fund investments which are forecast to protect 479 jobs and create a further 238.
Mayor James Palmer has said the scheme has so far succeeded in awarding grant funding to businesses quickly. The grants will fund things like new equipment, products and technology which businesses need to help them adapt and recover from the coronavirus. The funding is supporting eligible small and medium sized businesses employing six to 249 people, with grants of £2,000 up to £150,000."
Although there is significantly more demand for grants than the £5.4 million of funding available, Mayor Palmer is now seeking further sources of funding to top up the available pot.
A series of case studies have also detailed how those grants are delivering results on the ground.
Mayor James Palmer said:
"We worked quickly to find as much cash as we could to load this fund to help local business.
"These are real cash grants, not loans, to directly support the capital investments businesses need to survive and adapt to a tectonic shock to the local, national and global economy which the coronavirus has brought.
"We've made it simple for businesses to access this money, using a common-sense approach in how we award these grants, because time is of the essence for so many employers.
"The grants will secure and create significant numbers of jobs, protecting people's incomes and boosting business at this critical time.
"This is about easing the crisis but it is also about recovery, and adding some muscle to our local businesses so our economy can bounce back from the coronavirus as quickly as possible.
"But we also realise there is far more demand than we have funding available. That is why we're using the success so far to seek opportunities to increase the fund further."
An additional pot of £500,000 was also created to support the smallest, non-limited companies with grants of between £2,000 and £5,000 to help them survive and adapt.
The grants sit alongside other measures by the Mayoral Combined Authority and its Business Board to support local people and business. That includes free one-to-one consultations for businesses on how to safeguard their future, and a Talent Portal connecting people with jobs in the local economy.
The Capital Grant Scheme is currently oversubscribed, so new applications for funding are being put on hold until further sources of funding can be found.
Case studies: How businesses have been helped by the Covid-19 Capital Grants Scheme.

Case Study 1: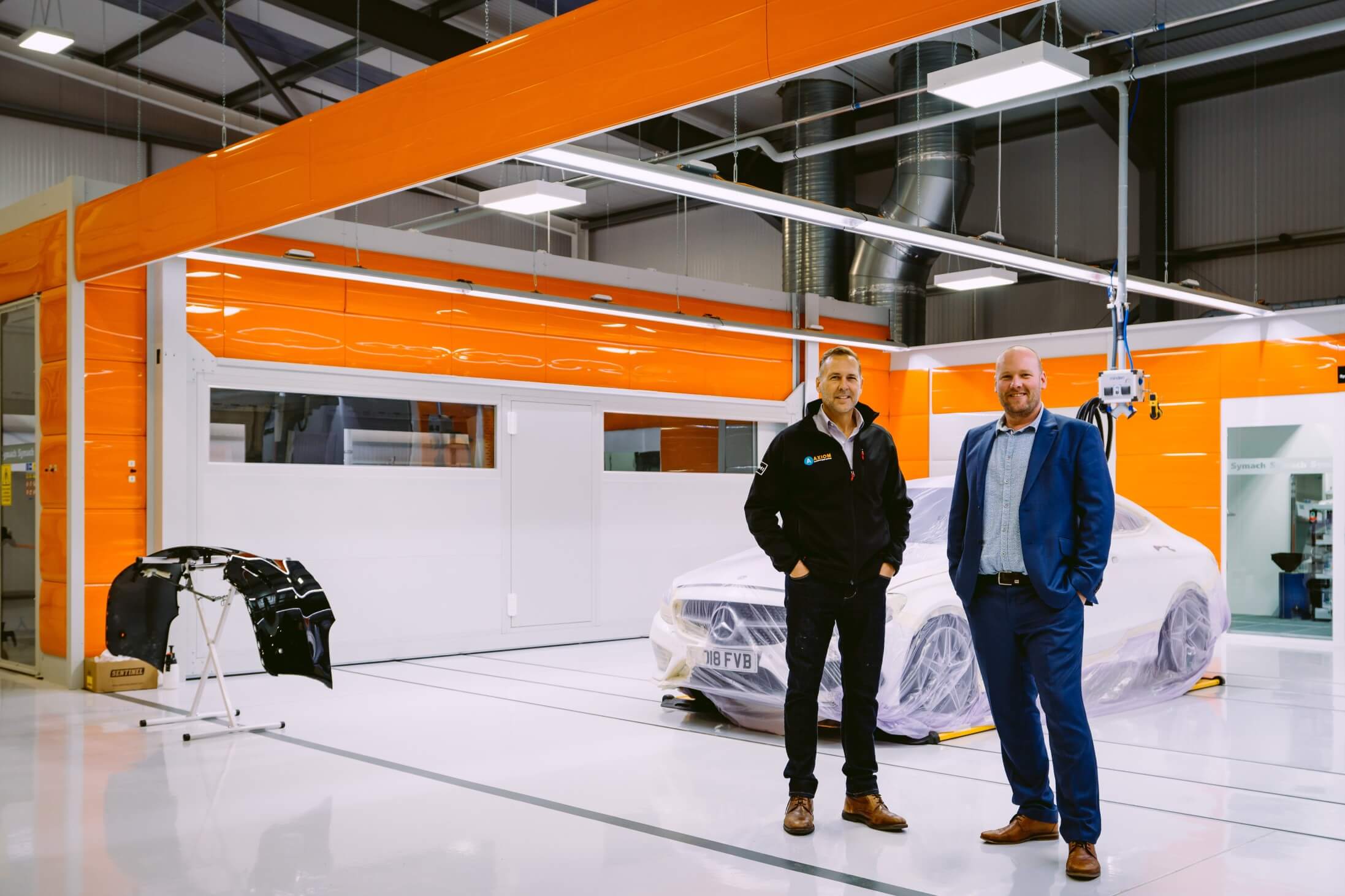 Company name
: TDN Group Ltd
Based:
Stevern Way, Peterborough
Sector:
Automotive repairs
Employees:
35
Established:
2015
Covid-19 Capital Grant Scheme award:
£25,000
Who:
Jordan Fisher, Managing Director and founder
Jordan Fisher leads a growing business with significant expansion plans across East Anglia from its Peterborough base.
It uses advanced vehicle dent and bodywork repair technology, including using cutting edge robotics, which gives TDN Group a quality, cost and efficiency edge over its rivals.
Its 'paintless dent removal' service was augmented with a bodyshop facility two years ago. It also operates an e-commerce arm which sells tools and equipment related to the trade across Europe. The business has been spurred into particularly fast growth over the last two years.
Catering to mainly to vehicle repairs generated from the insurance industry, Mr Fisher believes its business model can easily be replicated at other sites. Places like Cambridge and Bedford are possible target locations, creating more jobs in the region.
But the coronavirus has unfortunately come at a time when the business was fully in its stride.
"We have seen revenue drop by 95% because clearly with the lockdown the auto repairs work is not coming in. We have had to furlough the majority of our staff, and we have topped up their salary beyond the Government cap. Fortunately we had some business which was residual from before the lockdown which has allowed us to tick over for new starter staff that wouldn't have qualified for the furlough scheme."
But Mr Fisher said the business is robust, and those growth plans will reboot once the economy gets moving more freely again.
The Combined Authority's Covid-19 Capital Grant will be used to add another service to the business – vehicle recovery. The grant will fund a recovery vehicle, which will also create a new job for a driver.
"We have to collect vehicles directly when working for insurance companies," said Mr Fisher. "Currently we have to outsource that work to others. Having our own recovery vehicle means we can control costs, but also ensure we deliver a more thorough, consistent service. It will be a significant boost to what we do."
Case Study 2: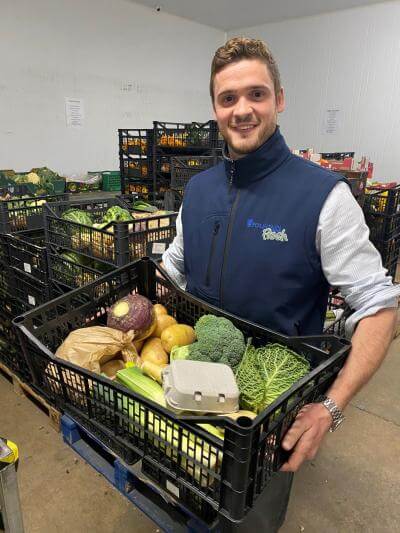 Company name:
Fountain Fresh Imports Ltd
Based:
Wisbech
Sector:
Food import, warehousing, distribution and consumer delivery
Employees:
42
Established:
2014
Covid-19 Capital Grant Scheme award:
£46,000
Who:
Jack Hanson, Managing Director
Before the coronavirus, Wisbech-based fresh food import and distribution business Fountain Fresh didn't do home deliveries.
Now, its swiftly created online grocery business is expected to add £1 million to their annual turnover.
"It has been a vital lift for us," said Jack Hanson, managing director. "Our core business is fresh produce supply to the leisure, hospitality and education sectors. Coronavirus has been a hammer blow to this part of the economy and therefore to us."
"We've had to adapt. We didn't even have a website before coronavirus, but we've quickly launched an online shop and we're now making around 800 deliveries per week to people in the local area."
Mr Hanson has also been searching for as much loan, grant and other business support as possible from Government and local authorities to support Fountain Fresh through the period.
He found out about the Combined Authority's Covid-19 Capital Grants Scheme and decided to apply for funding to support the purchase of two vans for the new home deliveries.
"The grant has been a huge boost to us and our employees and we are all extremely grateful to the Government. Without the grant, we wouldn't have committed to buying the vans and we would have been forced to use the furlough scheme. The grant doesn't just support jobs for the delivery drivers, but also for those in the warehouse sorting and packing the orders."
"This side of the business will continue to be an important contributor to what we do after coronavirus and offers further future potential."
The online delivery service offers a full weekly shop of goods. As well as a range of fresh fruit and vegetables, it offers store cupboard ingredients like tinned foods, pasta and flour. There are dairy products and a vast range of locally sourced foods. This includes meat from local butchers, locally grown asparagus and other vegetables, preserves, cheeses and much more. It is helping not only the local public during this time but also businesses that have to lost their 'route to market'.
It is another string to the bow of a business which has grown rapidly from its Wisbech base and which turned over £20 million in its fifth year and employs a local workforce of more than 40.
Jack, who comes from a family of fruit and vegetable traders, said that the late spring, early summer period would be the most challenging yet. While some of the businesses down the supply chain have managed to hold out, including through home deliveries, the continued closure of schools, office canteens and hospitality businesses will bite hard.
"We are owed money from hard-hit businesses and we don't know if we will get paid. We have managed to remain robust, but I'm spending a lot of time looking for every bit of support that is out there, because this coming period will be very challenging."
Case Study 3: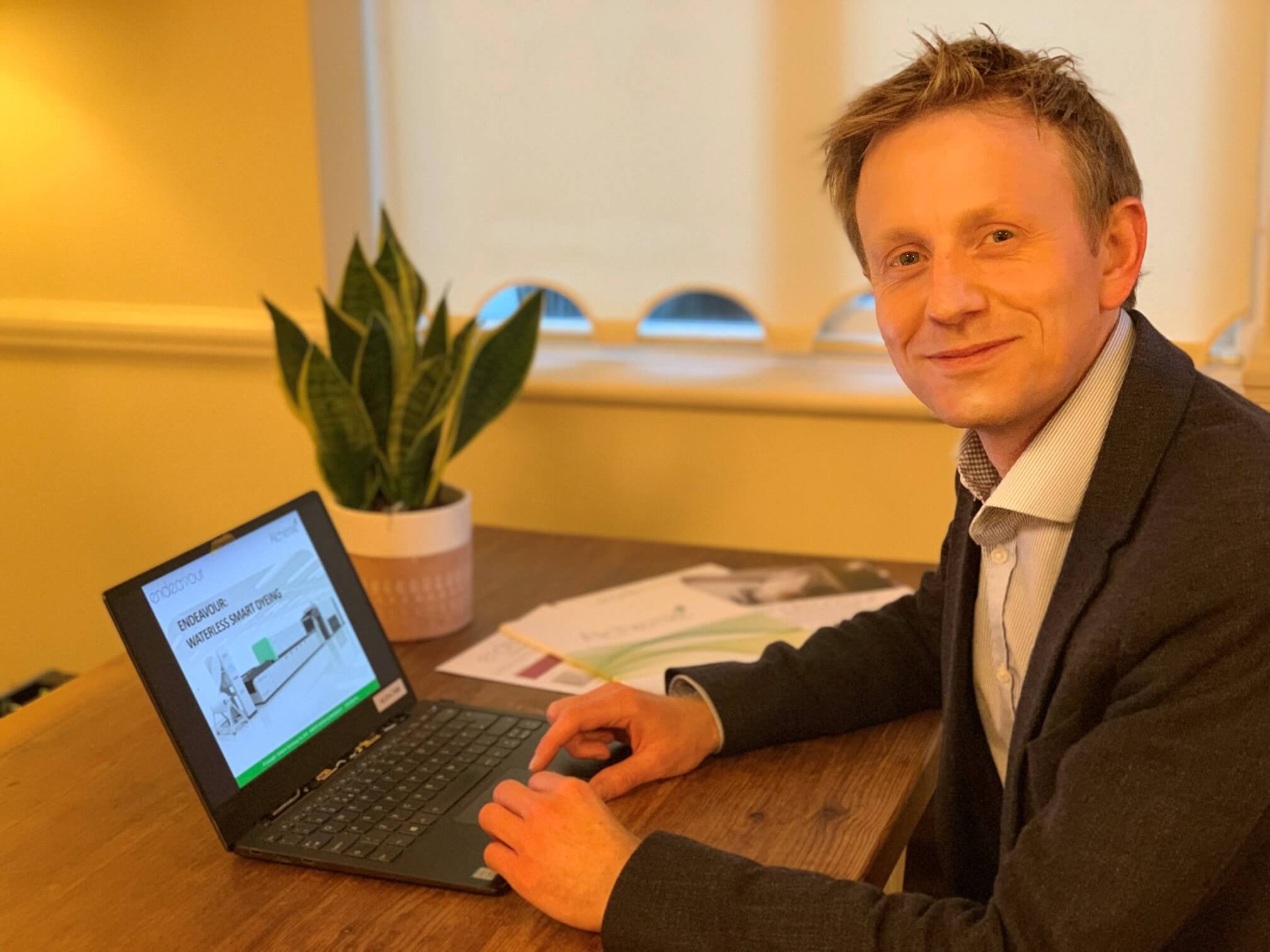 Company name: Alchemie Technology
Based: Cambridge
Sector: Advanced Digital Manufacturing Technology
Employees: 25
Established: 2014
Covid-19 Capital Grant Scheme award: £120,000
Who: Dr Simon Kew, Managing Director
Alchemie Technology is developing advanced manufacturing innovations which will help the world combat the coronavirus.
The company's current focus is on showcasing its coatings and dyeing technology to manufacturers of products such critical PPE, including face masks. One of the applications of its existing technologies enables textiles to be made with properties which 'inactivate' the coronavirus, in other words, making the virus unable to infect.
This capability will have clear uses across many areas including medical PPE supplies, seat coverings used in public transport and for the clothing market generally.
Such innovations are expected to be in high demand in the expected long battle against the coronavirus.
The Capital Grant from the Mayoral Combined Authority will help Alchemie to invest in ways to demonstrate this technology to new markets across the world, creating new sales and job opportunities from their Cambridge base.
Although the business has been affected by a huge drop off in global demand, the grant fund will help Alchemie to prepare for when the economic picture improves. Alchemie's dyeing technology is called Endeavour and the coatings technology is called Novara and both also bring greater efficiency and reduced environmental impact for manufacturers.
Dr Simon Kew, Managing Director of Alchemie Technology, said: "We had a fully booked May and June of visits from manufacturers across the globe, including Asia and Central America, to view our technologies. This grant funding from the Combined Authority will allow us to continue to invest in our ability to demonstrate those groundbreaking technologies, while reducing some of the risk which the coronavirus has brought our business. We have already had success by demonstrating what we do virtually.
"There are clear opportunities for our technologies in the battle against the coronavirus. We have been working hard to ready these quickly to support the worldwide effort to beat this virus. That includes global markets but it also includes national manufacturers of products like facemasks, where we are seeing a clear focus on greater domestic production of critical PPE.
"This grant will support our plans for growth, which in turn will create new employment opportunities. The investment is part of laying the groundwork for future opportunities, particularly when greater global confidence returns to areas like textile manufacturing."