Published on February 22, 2019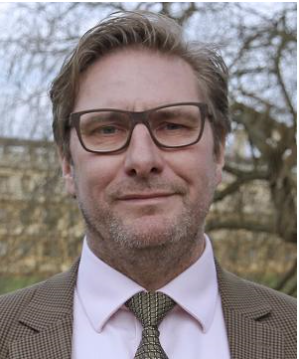 Mayor James Palmer welcomes plans to improve journeys on A1, A421 and A428
Mayor of Cambridgeshire & Peterborough Combined Authority, James Palmer, has welcomed the unveiling of the propose route for a major new road and junction at Black Cat.
The plans, proposed by Highways England, mean drivers using three of the busiest roads in east England are set to benefit from a major upgrade creating a new 10-mile dual carriageway and transforming one of the region's most congested junctions.
In a project that will improve a key east-west road link, journeys on the A1, the A421 and the A428 will be improved by a new three tier junction at the Black Cat roundabout in Bedfordshire; allowing drivers to pass through the junction uninterrupted, while keeping the roundabout clear for drivers making turns between the roads.
Additionally, a brand new, 10-mile dual carriageway will link directly between the upgraded Black Cat junction at Cambridge road and new bridges. The existing A428 will become a local road serving communities between St Neots and Caxton Gibbet.
Mayor Palmer said: "The A428 between Black Cat and Caxton Gibbet is a great source of frustration for many Cambridgeshire residents. All to often, congestion on this stretch of single carriageway hampers the flow  of commerce as well as commuters trying to get to and from work.
"Since my election as Mayor, I have held two meetings with the Chief Executive of Highways England where I have relayed these issues to him and stressed the importance of accelerating this crucial infrastructure upgrade.
"Last year, I was disappointed to learn that work to start dualling this vital route had been delayed. I made it very clear at the time to senior figures at the Department for Transport and Highways England that further delays to this project were unacceptable.
"I therefore welcome Highway England's latest plans which set out a clear path to deliver. These new plans, which are more ambitious than those previously conceived, will see greater long-term benefits for the people of South Cambridgeshire. And not least in St Neots, where housing growth is putting increasing pressure on the infrastructure links to greater Cambridge.
"Next month I will be holding another meeting with Highways England to get further updates on how these plans are progressing."
The scheme, which is valued between £810m and £1.4bn, is being funded by the Government's £15bn Road Investment Strategy, the biggest investment in road infrastructure since the 1970s.
The announcement paves the way for a further, more detailed consultation later in 2019, and a planning application, expected in 2020. Subject to statutory processes, main construction work on the upgrade could start before April 2022.
More information about the A428 Black Cat to Caxton Gibbet improvements can be found on the scheme's web page. https://highwaysengland.co.uk/projects/a428-black-cat-to-caxton-gibbet/