Published on October 13, 2020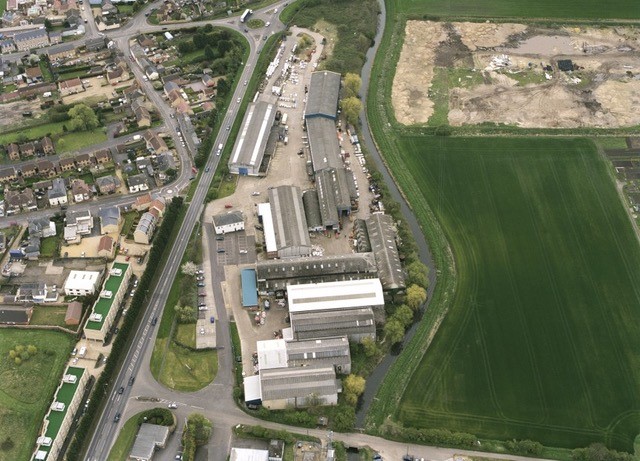 Metalcraft secures funds for new training school
Stainless Metalcraft (Metalcraft) has appointed Ashe Construction as the main contractor for its new vocational training school, following a competitive public tender.
The new training school will be located on Metalcraft's Chatteris site and is funded through a £3.16 million Local Growth Fund grant from the Cambridgeshire and Peterborough Combined Authority. It will provide training across a range of vocational subjects for between 80 and 130 apprentices per year, with an estimated opening date of early 2022.
Martin Lawrence, commercial director at Metalcraft, said: "The plans for the training school have been warmly welcomed by the local community and we're looking forward to working closely with the team at Ashe Construction to bring this exciting vision to reality.
"In appointing Ashe as the main contractor for the project, we were impressed not only by their track record in the education and industrial sectors, but also by their own commitment to providing apprenticeships and other training opportunities within their business, which aligns strongly with our own company ethos."
Ian Robbins, managing director at Ashe Construction, added: "The training school will create a wealth of opportunities in the local area, helping develop a highly-skilled local workforce that will help attract investment to the area. Our aim is always to create buildings that enhance the lives of those who work in and around them and we're really pleased to be able to play a key role shaping Metalcraft's vision."
James Palmer, Mayor of Cambridgeshire and Peterborough said: "This pandemic has put a real strain on the employment opportunities for so many young people across our region, so it is great to see this scheme developing at such scale. Metalcraft's vision and foresight is needed now more than ever.
"The appointment is one step closer for young people to start on long productive careers just at a time they need this support the most. Once again I am proud of the role that the combined authority and local grant funding can play in really making a difference and changing lives for the better.
Steve Barclay North East Cambridgeshire MP said: "As we deal with the economic consequences of a global pandemic, it is crucial that our local businesses have the skills they need to grow and thrive. It is fantastic news that Metalcraft will continue its award-winning track record of quality training, supported by this Government and Combined Authority funding, which will help unlock opportunities for local talent."
The training school is a Local Growth Fund-funded project. Local organisations involved include The Active Learning Trust, MAKE UK, Cambs Skills and the University of Peterborough. Work is expected to begin on site in the spring of 2021.