Published on June 22, 2023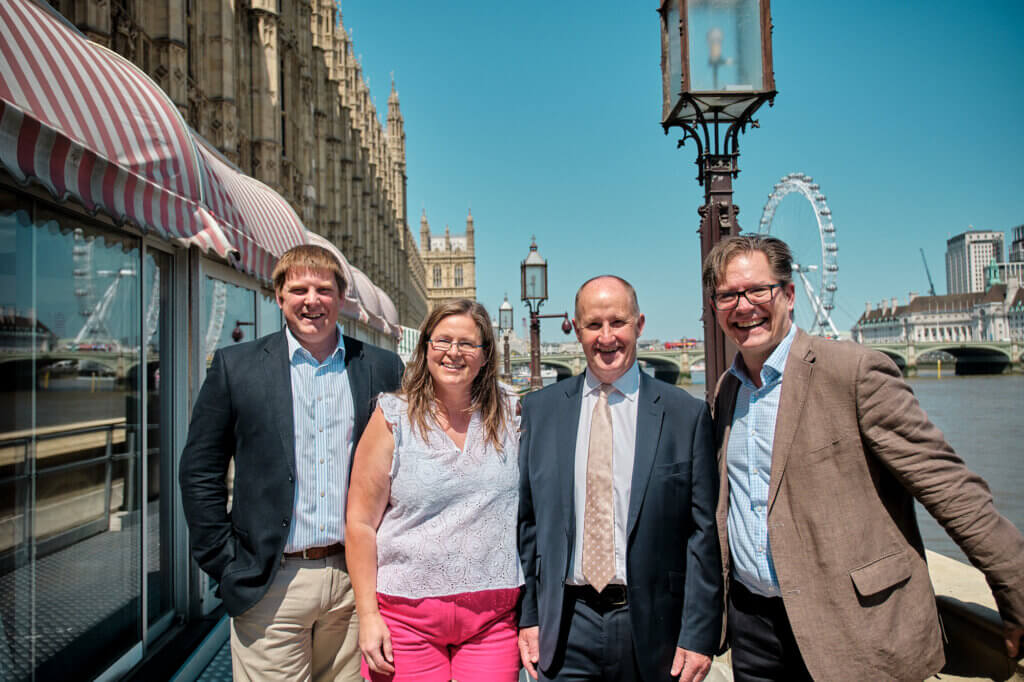 Micro businesses celebrate success at House of Lords thanks to ARU Peterborough courses
Small companies came together at the House of Lords to celebrate their completion of a course designed to help grow their business with the help of expert advice and mentoring.
The six-week Small & Mighty Enterprise Programme – run by Small Business Britain in partnership with ARU Peterborough and global small business platform Xero – aims to boost the growth prospects of the UK's 5.2 million micro businesses that aren't always suited to or eligible for other forms of support.
The programme, which launched last autumn and ran another cohort this spring, saw sole traders and micro businesses from across the UK receive expert training from ARU Peterborough, mentoring from business experts. and support to develop 12-month action plans to help grow their enterprises.
ARU Peterborough is a partnership between Anglia Ruskin University, Peterborough City Council and the Cambridgeshire & Peterborough Combined Authority. It opened in September 2022 and this week there was a celebration to mark the start of works for a second teaching building with a Living Lab science facility.
So far, more than 700 businesses have taken part in the course since September, and many of those businesses attended the event at Westminster. An online celebration and networking event is also planned over the summer for those who were unable to attend in person.
Dr Tom Williamson, Assistant Principal at ARU Peterborough, said: "It was a privilege to join Small Business Britain to celebrate our partnership and the successful completion of two cohorts of the Small & Mighty Enterprise Programme.
"With some 700 businesses already having completed the programme, there was no better setting than the House of Lords on a sunny day to celebrate in style. My thanks go to the fantastic team at ARU Peterborough that have supported the delivery of workshops, sharing their expertise and practical tips."
Michelle Ovens CBE, Founder of Small Business Britain, said: "We were so pleased to celebrate the phenomenal businesses that took part in the Small and Mighty programme!
"These businesses represent the seeds of our future economy, and it was wonderful to hear about the value this programme has brought them in moving towards their goals. We must continue to cheer these small firms on, who are working so hard to grow and thrive in this tough economy."
The next Small & Mighty Enterprise Programme begins in September 2023. For further details, visit https://smallbusinessbritain.uk/small-and-mighty