Published on June 2, 2020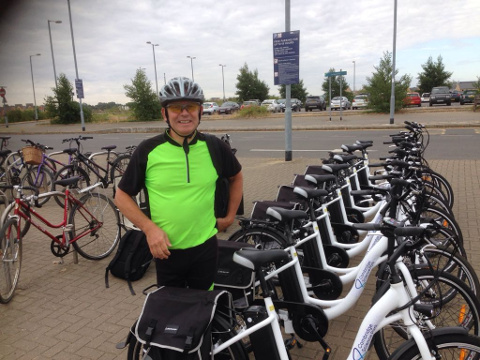 Micro Grants boosting Cambridgeshire and Peterborough's smallest businesses during coronavirus
104 of the smallest businesses in Cambridgeshire and Peterborough have been awarded grant funding to help them adapt to the economic shock of coronavirus via a new scheme launched in response to the pandemic.
The Cambridgeshire & Peterborough Combined Authority's Micro Grant Scheme is for businesses with five employees or fewer. It was launched quickly following feedback from those businesses which found they were not large enough to qualify for the Mayoral Combined Authority's existing Covid-19 Capital Grants Scheme.
The resulting £500,000 pot of funding provides cash grants of between £2,000 and £5,000 for investments like new computer equipment, machinery, electrical goods, vehicles and other upgrades which will both help small enterprises through the coronavirus and support their recovery.
Mayor James Palmer said a key aspect of the scheme has been to award cash quickly, at a time of stress and worry for small business owners, to help build resilience to the crisis.
Mayor James Palmer said:
"A big part of our response to coronavirus has been about listening. The message from some of our smallest enterprises was that they felt they were missing out on support. So we worked quickly to launch this Micro Grants Scheme and I'm pleased that we have been able to award grant funding so soon after its launch.
"In many cases these grants have given businesses the stimulus they needed to get on with existing plans to expand or diversify. This will potentially lead to many of them coming out of this period stronger, more resilient, and hopefully creating new jobs and wealth in our economy.
"This is exactly what our Rescue to Recovery response to coronavirus should be about."
The larger Covid-19 Capital Grants Scheme, for eligible small and medium sized businesses employing six to 249 staff, has already seen £5.25 million of grant funding awarded to 126 businesses, forecast to protect 503 jobs and create a further 277. This sits alongside other Mayoral Combined Authority schemes, including one-to-one business advice consultations, a new Talent Portal recruitment service and a series of webinars. They form part of the Mayoral Combined Authority's co-ordinated and evolving 'Rescue to Recovery' response to the coronavirus.
The Micro Grant Scheme has been oversubscribed, so new applications for funding are being put on hold until further sources of funding can be found.
Case studies: How businesses have been helped by the Micro Grants Scheme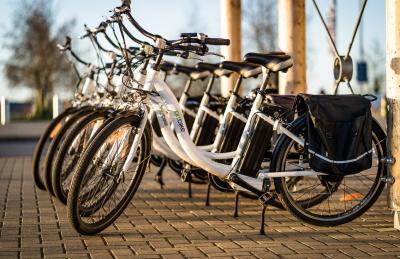 Business:
Cambridge Electric Transport
Location:
Campus Cycle Hub, Biomedical Campus, Cambridge
Established:
2017
Covid-19 Capital Grant Scheme award:
£5,000
To fund:
Purchase of e-bikes
Who:
Sean Moroney, CEO.The coronavirus has brought into sharp focus ways people can travel while staying safe and reducing the spread of infection.
Electric bicycles, or 'e-bikes', offer a solution. Cambridge Electric Transport already offers a network of e-bikes for hire aimed at commuters in and around the city and wants to expand.
It was awarded grant funding from the Cambridgeshire & Peterborough Combined Authority's Covid-19 Micro Grants Scheme to purchase more e-bikes to meet demand.
Cambridge Electric Transport CEO Sean Moroney said: "E-bikes offer safe, healthier journeys and are perfect for people who want to travel safely during coronavirus. This country is behind Europe in terms of their use, but Cambridge offers great potential to be a national showcase for this zero-emission 'micro-mobility' transport solution. We need new bikes to support more journeys right now, so this grant has come at a good time."
Cambridge Electric Transport offers e-bikes serving commuters at Cambridge Science Park and Longstanton and Milton Park & Rides, among others. Although currently primarily working with businesses, Mr Moroney says discussions are underway to offer bikes directly in communities around Cambridge.
E-bikes are a mode of transport, not a form of exercise, although there are also clear health benefits from using them. They significantly reduce physical exertion and are particularly good for longer journeys as well as for older people or those who are not as active.
Cambridge Electric Transport also offers bike e-bike repair services at the Campus Cycle Hub at Addenbrooke's and the Park Mobility & Cycle Hub at Bradfield Centre, Science Park.
A £50,000 crowdfunding campaign has been launched by the company to purchase more e-bikes to meet the demand that is out there.
For Mr Moroney, there is a clear sense that with the right backing and partnership working with businesses and local authorities, this could be the moment when e-bikes quickly become a much more significant transport option for people in and around Cambridge, as well as Peterborough and other towns.
For more information about the Crowdfunder, visit: https://www.crowdfunder.co.uk/bizbike-1
For more information about Cambridge Electric Transport, visit the website: https://cambridgeelectrictransport.co.uk/
Case Study 2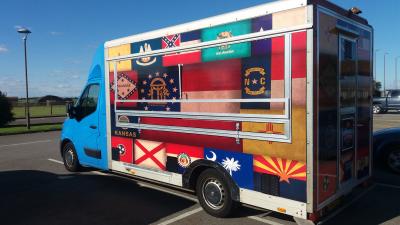 Business: Simon's Barbeque
Location: Ramsey
Established: 2009
Covid-19 Capital Grant Scheme award: £3,508
To fund: Catering equipment
Who: Simon Kirby, director/owner
What started 11 years ago as a hobby mobile catering business recreating the flavours of authentic American barbecue, has grown into a food enterprise which employs three and serves people across East Anglia from is commercial kitchen base in Ramsey.
But like the 'low and slow' approach to smoking and cooking prime cuts of meat, Simon's Barbeque, owned and run by Simon Kirby, has only ever been able to develop gradually.
The Covid-19 Micro Grant awarded by the Cambridgeshire and Peterborough Combined Authority represents the business's first injection of outside finance or support in its history.
The grant means the business will be able to expand from its current daytime food truck and events catering into home delivery in the evening. The grant will cover the costs of new equipment including a blast chiller, which will allow effective preparation, cooking and storage of foods, necessary for an efficient home delivery operation. It means Simon can bring his pulled pork, brisket, ribs, flavoured chicken, sausages and kebabs direct to local doorsteps.
Other equipment, such as a specialist German sausage grill, will also mean they can reduce additional hiring costs for events.
Simon said: "I started this business at the beginning of the last recession and everything I have done and achieved has been off the back of the hard work. We have never had meaningful finance from anyone, except for a bank overdraft, so I haven't been able to expand the business as much as I could.
"This grant, therefore, means so much to me, because support like this is something we have never had before."
The home delivery service will begin in June serving Ramsey and the local area.
Currently Simon's Barbeque caters to the most discerning customers of all, Americans themselves, and the business really took off when Simon was able to travel to US airbases at Feltwell, Lakenheath and Mildenhall to give the thousands of military personnel a taste of home. That side of business is still important, and many spin-off private events, such as squadron parties, have resulted.
But the coronavirus has meant that many events such as weddings, parties, catering and local shows and fairs, have all completely dried up. Simon has had to use the Government furlough scheme and has also received one of the Local Authority small business grants.
"As well as this grant from the Combined Authority, the amount of Government support has been truly fantastic for my business and means I have been able to plan for future growth."
For more about Simon's Barbeque, visit the website: https://simonsbbq.co.uk/
Case Study 3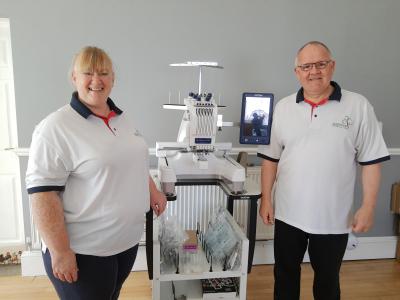 Business: Ashwood Chiropractic Clinic Ltd
Location: Stanground, Peterborough
Established: 2009, incorporated 2014.
Covid-19 Capital Grant Scheme award: £5,000
To fund: Machinery for business diversification
Who: Edel Lynch and Simon Dann, owners
Despite the coronavirus causing a total shutdown of Ashwood Chiropractic Clinic, owners and chiropractors, husband and wife team Simon Dann and Edel Lynch are hoping to come out the other side much stronger.
The positive aspect, said Simon, is that the lockdown has given time to focus a long-held ambition to diversify the business into the manufacturing of products and equipment for chiropractic clinics.
Simon's background before becoming a qualified chiropractor was in engineering, and he will use those skills to develop and produce benches on which patients are treated, as well as a range of other products like cushions, pillows and embroidered items used by clinics.
The grant from the Cambridgeshire and Peterborough Combined Authority will cover some of the cost of buying in the machinery needed.
"It is about developing a second stream of income, and this grant will support that plan," said Simon. "We have had to shut our doors and so our income has been zero, a second income stream would have been useful during the lockdown period.
"There is an opportunity in the market to develop these products and it would help the business to grow, additionally providing a more stable income stream.  The benefits should be felt long after the immediate coronavirus crisis is over, the plan is to come out of this stronger."
Their clinic premises has room for a workshop and Simon has been busy during lockdown refitting a space to design and make the new products. This side of the business is planned to launch later in June.
The move has already created a temporary part-time job for someone who is experienced textile and soft goods manufacturing. Further job creation is planned as this side of the operation grows.
In the meantime, the clinic, which also employs two associate chiropractors, a massage therapist and two receptionists, is now set to make its first steps towards reopening with urgent appointments only.
For more information, visit the Ashwood Chiropractic Clinic website: https://www.ashwoodchiro.co.uk/
Case Study 4
Business: Pub – The Chequers
Location: Little Gransden
Established: Run by the Mitchell family since 1951
Covid-19 Capital Grant Scheme award: £4,720
To fund: Outdoor pizza oven
Who: Bob Mitchell, Landlord
Few are more qualified to talk about the impact of coronavirus on the pub trade than landlord Bob Mitchell.
His parents took on The Chequers at Little Gransden in 1951, the pub in which he was born, and he became its landlord 28 years ago in 1992. 14 years ago he established an on-site microbrewery, the Son of Sid brewery.
"The thing to do now is try to diversify," says Mr Mitchell, whose grant award from the Combined Authority's Covid-19 Micro Grants Scheme will help him to do just that.
The funding will enable the purchase of a new pizza oven, which will allow the pub to offer a takeaway pizza and beer service to the community to generate income while the pub is closed. It is planned to launch at the end of June.
"We are fortunate to have a good client base and by offering both takeaway beer and pizza, it will help keep the business running."
The pub is frequent CAMRA award-winner and a regular in its Good Beer Guide.
The state-of-the-art, digitally controlled pizza oven can cook three pizzas per minute in ultra-quick time and is fired by both gas and wood for consistency and flavour.
"The idea is that people will be able to order both pizza and some of my beer," said Mr Mitchell. "And when the worst of the coronavirus has passed, having this will be a huge asset to the pub and its future.
"The business will be ok, but this has hit pubs hard and I do fear for a lot of them. The trade has never seen anything like this. Grants like this can make a huge difference at this time.
"Pubs are about the social aspect and people locally will be missing catching up and chatting to each other. Coronavirus has robbed us of that for now, but we'll be back open again just as soon as it is safe."
For more information: https://sonofsid.co.uk/
Case Study 5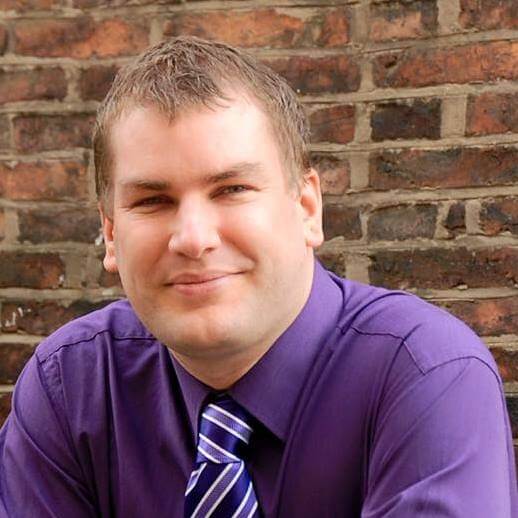 Business: Welbourne and Co Ltd, Accountancy
Location: Elm, near Wisbech
Established: 2010
Covid-19 Capital Grant Scheme award: £3,197
To fund: Computer, phone and other hardware for new employee
Who: Richard Welbourne, Chartered Certified Accountant and Owner
After ten years running his busy accountancy business solo, Richard Welbourne was just at the point of getting his first employee started.
And then the coronavirus lockdown took hold.
Fortunately, the Combined Authority Micro Grant has helped cover Mr Welbourne's investment in equipment like a PC, monitor, tablet and phone to help his new staff member work effectively from home.
"These items are a lot of money so it is awesome that the grant funding was available," said Mr Welbourne. "Having a new staff member working remotely isn't as ideal as having them in the same office, especially in a training period, but a combination of screen shares and FaceTime has helped us through.
"Some of my business clients have also been awarded grants from the Combined Authority and they have been exceedingly happy with the support on offer."
The steady growth of his business meant he got to the stage where he needed some additional support.
"I was too busy," he added. "I needed to make a change and bring in someone to help me with the sheer volume of work."
Mr Welbourne was working "for three weeks solid" to help his clients access to the various Government coronavirus support measures in the immediate lockdown period. He has also supported clients with the administration around furloughing employees, for free. And like a lot of working parents, he has been juggling all this with home-schooling his seven-year-old.
Mr Welbourne works with all kinds of businesses and the self-employed, from hairdressers and tradespeople through to companies with a turnover of £12 million.  He therefore knows better than most the impact of the virus on small enterprises.
He said some had been hit very hard, while some, including e-commerce businesses, have seen growth. Mr Welbourne added that many jobs had been saved thanks to the Government's Job Retention Scheme allowing businesses to furlough staff with 80% of wages covered by the state.
"I'm in regular contact with a range of businesses, and you sense they are now slowly getting back into the swing of work," he added.
"But the impacts are set to continue for a while and we are a still a long way from returning to normal."
For more information about Welbourne and Co, visit the Facebook page: https://www.facebook.com/welbourneandco/