Published on March 22, 2021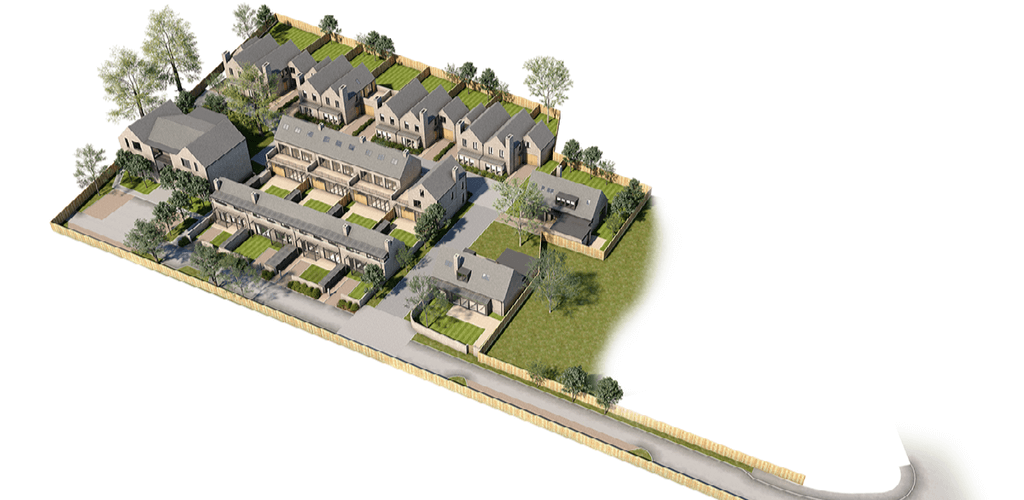 New £100,000 homes to be available in Cambridge City
Work starts to build the first three new £100K Homes in Cambridge City.
Mayor James Palmer announced today that the Laragh Homes site on Histon Road has been chosen as the first location in Cambridge on which £100K Homes will be built.
Because of the housing crisis, too many people are locked out of the property market, forced to pay expensive private rents that limit their ability to save for their future.
£100K Homes are a ground-breaking initiative from Mayor Palmer to give these working people a genuinely affordable first step on the housing ladder, by working with developers to provide one-bedroom properties for potential purchasers to buy and own outright for just £100,000. Laragh Homes is building three £100K Homes as part of its new development on Histon Road.
The new £100K Homes are due to be complete by March 2022, and advertising to attract new candidates for the homes will begin later this year.
More information about £100K Homes can be found at www.100khomes.co.uk
Mayor James Palmer said:
"I always said we could build £100K Homes anywhere in Cambridgeshire and Peterborough, even right in the centre of Cambridge where property is at its most expensive. With the help of Laragh Homes, we have now proved it can be done.
"The fact that there's a housing crisis is well known, what we need are new solutions to fix it. I am proud that together with forward thinking developers such as Laragh Homes, and with the support of local leaders, we can provide these high-quality properties, with affordable deposits and reasonable mortgages, to hardworking local people. I am pleased that we will soon be able to offer them this first step on the ladder and a home of their own."
John Lorimer, Laragh Homes Director, said:
"We are very proud to support Mayor Palmer in delivering these ground-breaking homes across the region, and particularly in the centre of our historic city. Providing £100K Homes as part our scheme and offering genuinely affordable homes to hard working people in such a sought-after location is an honour for Laragh.
"Working in partnership with both the CPCA and Cambridge City Council on this pioneering project will ensure that a total of 10 brand-new, affordable units are made available at The Mews in Cambridge. The £100K Homes initiative is a very exciting model of housing and one that we fully support, Laragh Homes will happily continue to assist in the delivery of much needed, quality affordable housing across the Greater Cambridge area."
Daniel Zeichner MP said:
"I welcome all projects to help give more Cambridge people an affordable place to call home. These homes will only satisfy the tip of the iceberg in terms of demand. We need a concerted effort to tackle Cambridge's affordable housing crisis."