Published on January 19, 2023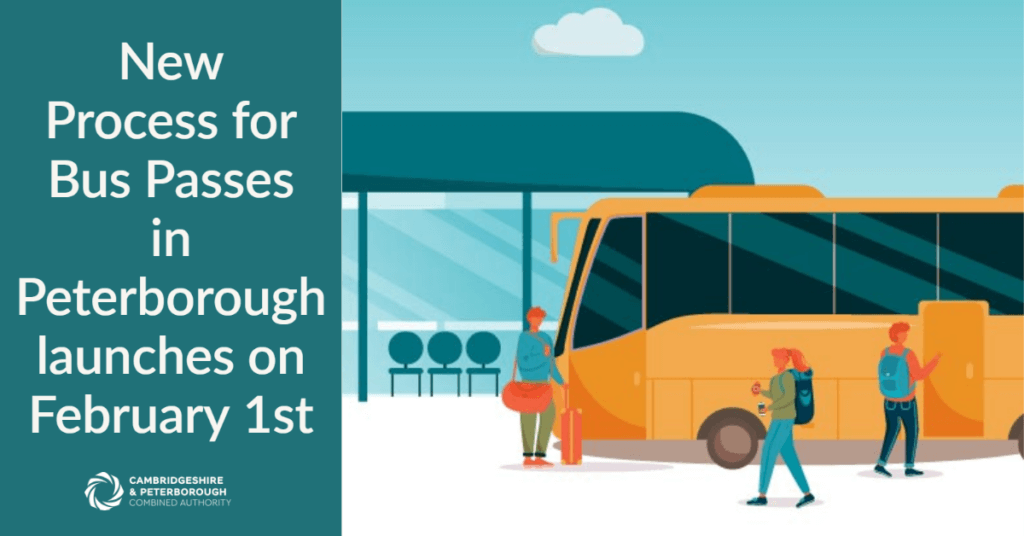 New Process for Bus Passes in Peterborough launches on February 1st
From February 1st, the way in which bus passes in Peterborough are issued will be changing. 
The Combined Authority is responsible for issuing bus passes, and now the process can easily be completed online. Peterborough residents needing to apply for, replace or renew a bus pass can go to www.thebuspass.com and select "how do I apply for or renew a free bus pass?" 
Those who are renewing a bus pass can do so up to six weeks before their current pass expires and will need their current bus pass number to hand to process the application. An email address and the ability to upload a passport sized photo will also be required. Once the renewal process is complete, the new pass should arrive within 4 weeks. The full renewal process can be found on our website. 
This move to online bus pass renewals means that bus passes in Peterborough will now be issued in the same way as those in Cambridgeshire. This should make the process easier for everyone and ensure that bus passes are renewed in a timely fashion.  Peterborough residents can still apply or renew their pass by phone but can no longer apply for their passes with a paper application form or in person at the Town Hall.  
For residents who would like help renewing and getting a bus pass, assistance is available at local libraries. To request an appointment at the library call 0345 045 5225, or to apply for or renew your pass by phone, call 03445 045 1367.