Published on March 22, 2023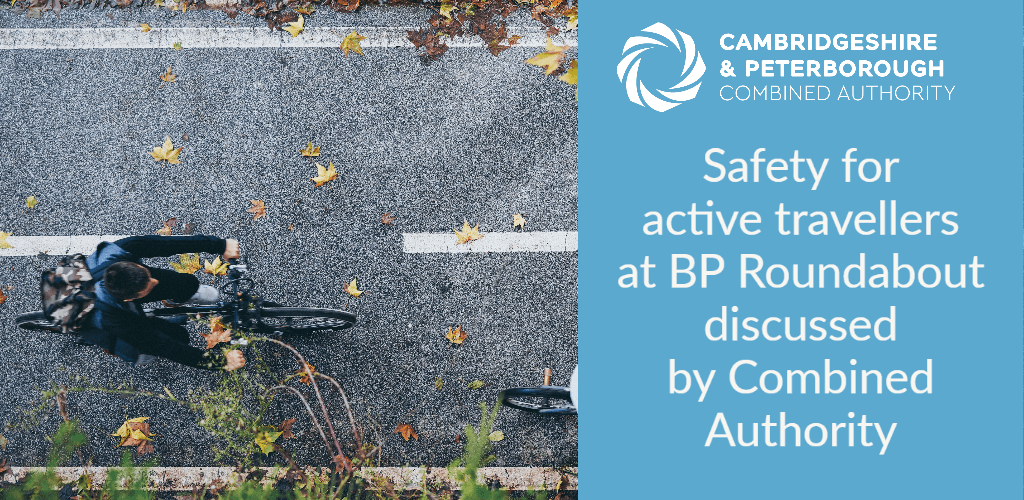 Safety for active travellers at BP Roundabout discussed by Combined Authority
Safety for pedestrians, cyclists, horse riders, and active travellers of all types was front and centre today when the Combined Authority board unanimously approved using £100k to investigate road crossing issues at the BP Roundabout at Ely.
Cambridgeshire County Council Highways' department is requesting funding for the purpose of appointing and managing a consultant to look at the feasibility of installing a crossing to help non-motorist road users at the existing roundabout by the BP filling station.
The consultant would produce a report covering potential options, costs, surveys, and any risks involved in addressing the issue.
Further work to improve this junction will align with any funding the Combined Authority may receive from its bid to Active Travel England – which is currently considering a package of active travel schemes proposed by the Combined Authority for government investment.
One of the schemes submitted for funding is the Ely to Witchford cycle link – if ATE funding is secured it will further develop the project and look to consider the links to the proposed road crossing.