Published on January 26, 2022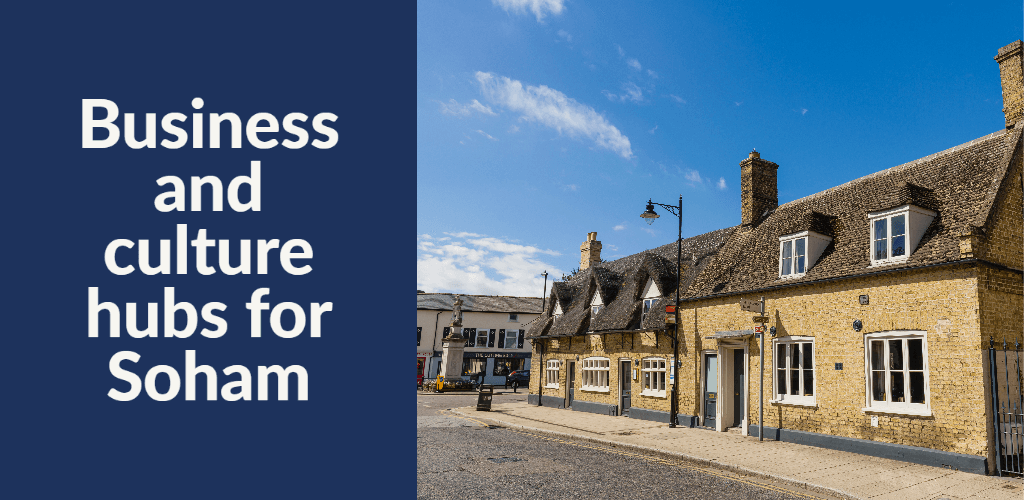 Soham scoops half a million for state-of-the-art business and culture hubs
The Board of the Combined Authority has agreed to invest nearly half a million pounds for two innovative projects in Soham to help serve the community and attract visitors  
The successful applications, made by East Cambridgeshire District Council under the Combined Authority's Market Towns Programme, and sees a total sum of £470,000 invested into the town. 
The first project nets £145k to boost activities at Soham's Eastern Agritech Innovation Hub – already home to five start-ups and supporting another seven businesses – with new conferencing facilities to help showcase innovation and attract business visitors and new firms. 
The second proposal receives £325k to further expand Spencer Mill, already a vibrant  theatre, to help attract more weekend and evening visitors to Soham. Spencer Mill is next to the town's new railway station, itself funded by the Combined Authority, and opened last month by Mayor Dr Nik Johnson,  and the fresh funding will develop business, training, and re-training facilities in what is a strategically placed community hub.   
The two Soham proposals came in the seventh funding call for the Cambridgeshire and Peterborough Combined Authority Market Towns Programme.  Combined Authority funding of £13.1m has been allocated across the market towns, with district councils able to bid for capital funds for each town.  
Proposals needed to show how projects would help bring to life each town's Masterplan and drive good growth and regeneration in a post Covid-19 pandemic economy. 
To date, there have been six funding calls under the Programme, with 44 projects being approved by the Combined Authority Board. It has awarded a total of £10,497,850 in grant funding – and bringing in an additional £11,755,295 of partner match investment. 
One final funding call is scheduled for March 2022 with the aim to get the remaining £2,132,150 fully allocated by the end of this financial year.  
Members of the  Combined Authority Board also agreed to reprofile the Market Town budgets. Following delays caused by the pandemic, much of the approved spend will not be achieved in the financial year 2021/22 and the Board agreed to extend spending on into the financial year 2022/23 and March 2024 in the case of St Neots.