Published on February 1, 2019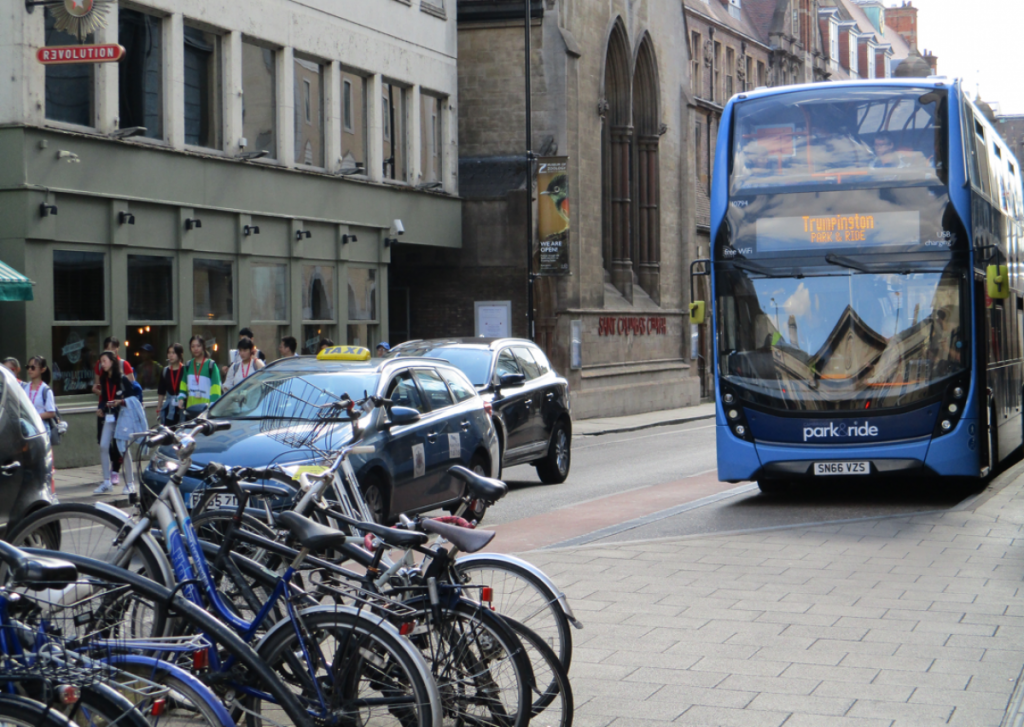 Taskforce announced as part of Combined Authority Strategic Bus Review
A cross-organisational bus reform group, involving the Peterborough City Council, Cambridgeshire County Council, and the Combined Authority will be formed as part of the Combined Authority Strategic Bus Review, it has been announced.
The formation of the group was approved at the Cambridgeshire & Peterborough Combined Authority Board Meeting this week (30th January 2019). The taskforce will consider the findings of the review and develop a brief to serve as a basis for engagement with bus operators to improve services.
The Strategic Bus Review report, (published 23 January), was commissioned by the Cambridgeshire and Peterborough Combined Authority and has been welcomed by Mayor James Palmer as an opportunity to inject strategic leadership and a more integrated approach to the bus network across the area.
Mayor James Palmer said: "We are challenging ourselves to complete the detailed business case looking at franchising, enhanced partnerships and other options to reform our bus network by early 2021. This would set a new precedent nationally for speed of delivery.
"But we will not sit on our hands while this is carried out. This taskforce of local partners will set about working and negotiating with bus operators to implement improvements highlighted in the bus review in the short term. I hope bus operators will take this opportunity to work with us and show the ambition and vision needed to make the bus network in Cambridgeshire and Peterborough a model for others to follow.
"The review has highlighted the significant reform needed to the bus network if we want to meet our wider ambitions around delivering first-class public transport. Change needs to happen, and this taskforce will help us quickly take important steps forward in improving bus services."
The review has analysed the current network and presents a series of opportunities for improvements. It has seen input from many groups and stakeholders across the Combined Authority area, including feedback from user groups on the challenges they face with the current bus network.
The options available for radical reform, set down in the Bus Services Act 2017, include franchising, enhanced partnerships, advanced quality partnership schemes and advanced ticketing schemes. These options would need to be assessed through the delivery of a detailed business case, which will identify which would deliver the biggest improvement to the bus network.
The strategic bus review findings will also integrate with the Combined Authority's wider Local Transport Plan document, which will be finalised in 2019. As the strategic transport authority for Cambridgeshire and Peterborough, the Combined Authority is responsible for ensuring that its chosen approach to bus services joins up with its wider ambitions, strategies and policies, including its 2030 ambition for growth. That includes the ambition for people to have access to a good job within easy reach of home, to improve the sustainability of communities, to reduce congestion and to minimise impacts on the environment.
The Cambridgeshire & Peterborough Combined Authority Strategic Bus Review report can be viewed here.