Published on March 17, 2021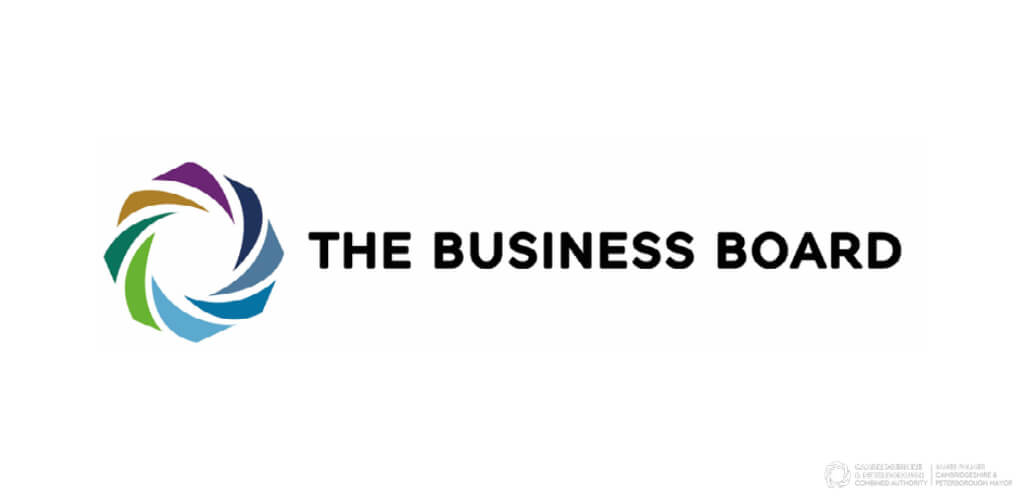 Two New Co-Opted Members Join the Business Board
The Business Board, the Local Enterprise Partnership for Cambridgeshire and Peterborough, has confirmed the appointment of two non-voting co-opted members.
Chair of the Business Board, Austen Adams has agreed to appoint both Mike Herd of The Alpha Group and Dr Andy Williams of Astra Zeneca.
Mr Herd is an experienced coach, facilitator and advisor for entrepreneurs, supporting both their business and personal aspirations. A Regional Director for The Alpha Group, he is a confidential peer to peer executive board of experienced executives who are committed to helping each other solve difficult challenges, evaluate opportunities, and develop effective strategies for better professional and business performance.
Dr Williams is Vice President of Cambridge Programme & Strategy for AstraZeneca and since the arrival of AstraZeneca's strategic R&D Centre and global head office in Cambridge, he has been working closely with regional and national stakeholders to develop the local infrastructure and promote the life sciences sector. Dr Williams has been an active contributor to evolving Cambridge's thinking in areas like transport, skill development, community amenity, housing and digital.
Both appointments are made by the Chair of the Business Board, in consultation with other members, and are for an initial term of 12 months.
Austen Adams, Chairman of the Business Board said:
"I am delighted to welcome Mr Herd and Dr Williams to the Business Board.
"Both individuals bring extensive experience to the Board and are incredibly passionate about removing barriers to growth for businesses across Cambridgeshire and Peterborough.
"These new co-opted appointments come at an exciting time for the Business Board, we have an exciting and diverse work programme and are working hard to try and seize the new opportunities that are emerging as look to rebuild the local economy at pace."
Mike Herd said:
"I'm delighted to have the opportunity to contribute to the economic development of the Cambridgeshire and Peterborough region at this critical time.
"The UK faces some severe economic challenges following the pandemic, and I firmly believe we have the entrepreneurial spirit to lead us out of it. I look forward to working with my fellow Business Board Members to support our businesses."
"The Combined Authority provides an excellent platform for supporting our region's companies. As a Board, we need to look for innovation and entrepreneurial spirit in our own actions, as well as from our businesses."
Dr Andy Williams said:
"I welcome the opportunity to join the Business Board as a co-opted member.
"The Business Board will play a key role in building business confidence and ensuring investment growth as the economy recovers and I am looking forward to working with Board members to shape the emerging local and regional economic strategies".