Published on September 6, 2021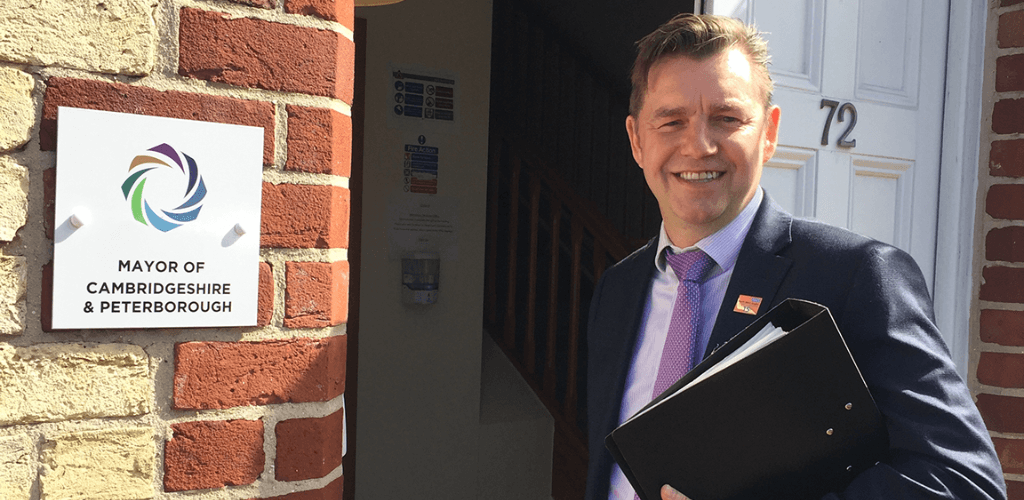 Unlocked funds show confidence in new housing committee and mayor
On Friday (3 September), Cambridgeshire & Peterborough Combined Authority received confirmation that funding for 18 schemes, which had been identified in its affordable housing programme, has now been approved.
The welcome news will now secure the delivery of 1,188 affordable homes across Cambridgeshire and Peterborough.
In the letter from Luke Hall MP, Minister for Regional Growth and Local Government, Dr Nik Johnson, Mayor of Cambridgeshire and Peterborough received confirmation that capital funding of £18,704,717 has been approved.
The approval comes following months of conversations between the two parties and shows confidence in both the housing team and the Combined Authority as it looks to work with builders and housing providers going forward.
With funding now being made available, the Combined Authority will be able to complete its current affordable housing programme and focus on delivery aspirations beyond March 2022.
On receiving the letter, Dr Nik Johnson, Mayor of Cambridgeshire and Peterborough said:
"The unlocking of this money is confirmation that we are heading in the right direction to meet our target to deliver our affordable housing programme by March 2022.
"Building on this confidence, I am committed to delivering social and affordable homes across Cambridgeshire and Peterborough. This commitment is shown in the development of eight affordable housing principles, which have been presented at the Combined Authority's Housing Committee today (6 September).
"They focus on some of the core best practice principles for which we want to be held accountable and commit to, such as prioritising housing for those on the lowest incomes, helping projects achieve greater affordability housing percentages, earlier delivery or even where appropriate using public land for building.  We want to support initiatives that speed up housing delivery and that commit to net zero carbon principles.
"It's only by setting these standards that we can sew compassion and ensure we're finding the solutions that our communities need.
"We all deserve to live in homes we can be proud of, and these principles will help create a future social and affordable housing stock that puts people and not profit first, where a home is linked to good health, aspiration and wellbeing, which can only benefit everyone."