Published on August 25, 2021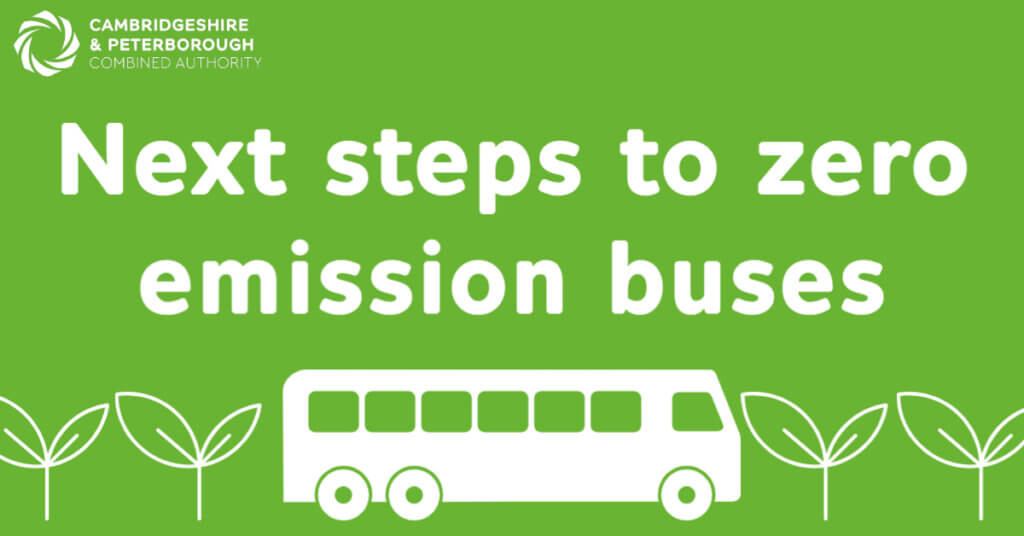 Zebras take one step closer to becoming a reality in Cambridge
Zebras quietly moving around central Cambridge is certainly the ambition of Cambridgeshire & Peterborough Combined Authority as it delivered its business case for funding to support a new Zero Emission Buses Regional Area (ZEBRA) scheme for Cambridge to the Department for Transport (DfT) on 20 August. 
Following an expression of interest to DfT earlier this year, the Combined Authority has been invited to submit a business case to support its bid for funds as part of the ZEBRA scheme for 2021-2022. 
If successful, it will help fund 30 new electric double-deckers buses.  
The zero emission buses will be used primarily on short busy routes in central Cambridge where they can maximise their time in the city centre Air Quality Management Zone, an area of Cambridge that has by far the poorest air quality across Cambridgeshire and Peterborough. 
If awarded, the funding of £4.295 million for the new buses will contribute towards the replacement of 10% of the overall 350 bus fleet in operation on the urban and interurban bus networks across the Combined Authority's area and will require match funding from bus operators, the Cambridgeshire & Peterborough Combined Authority's Transforming Cities Fund, and from the Greater Cambridge Partnership's City Deal with a combined value of over £16.5 million 
This bid is all part of a commitment to a rolling bus replacement programme, replacing 30 vehicles a year across the Combined Authority area to help enable the conversion of its entire bus fleet from diesel buses to a fully zero emission fleet within the Cambridgeshire and Peterborough region by 2030, forming part of some 31 recommendations put forward by the Independent Commission on Climate in an initial recommendation report earlier this year. 
Speaking after the submission of the business case, Dr Nik Johnson, Mayor of Cambridgeshire and Peterborough said: 
"This submission for ZEBRA funding isn't purely a matter of public transport but of public health and hitting our carbon zero ambitions. 
"As a practicing consultant paediatrician, I see the negative impacts of traffic pollution on the children and their families, and these effects are a very real concern and as Mayor I am working with my team to ensure we include public health and environmental considerations as key criteria in everything we do.  We must lead with compassion especially when our communities are the ones who are impacted. 
"Over 100 deaths in Greater Cambridge are attributable to air pollution each year and buses are the largest single contributor to emissions. These new buses will reduce emissions in that central zone by over 40%, contributing significantly to improved public health."