Published on January 6, 2021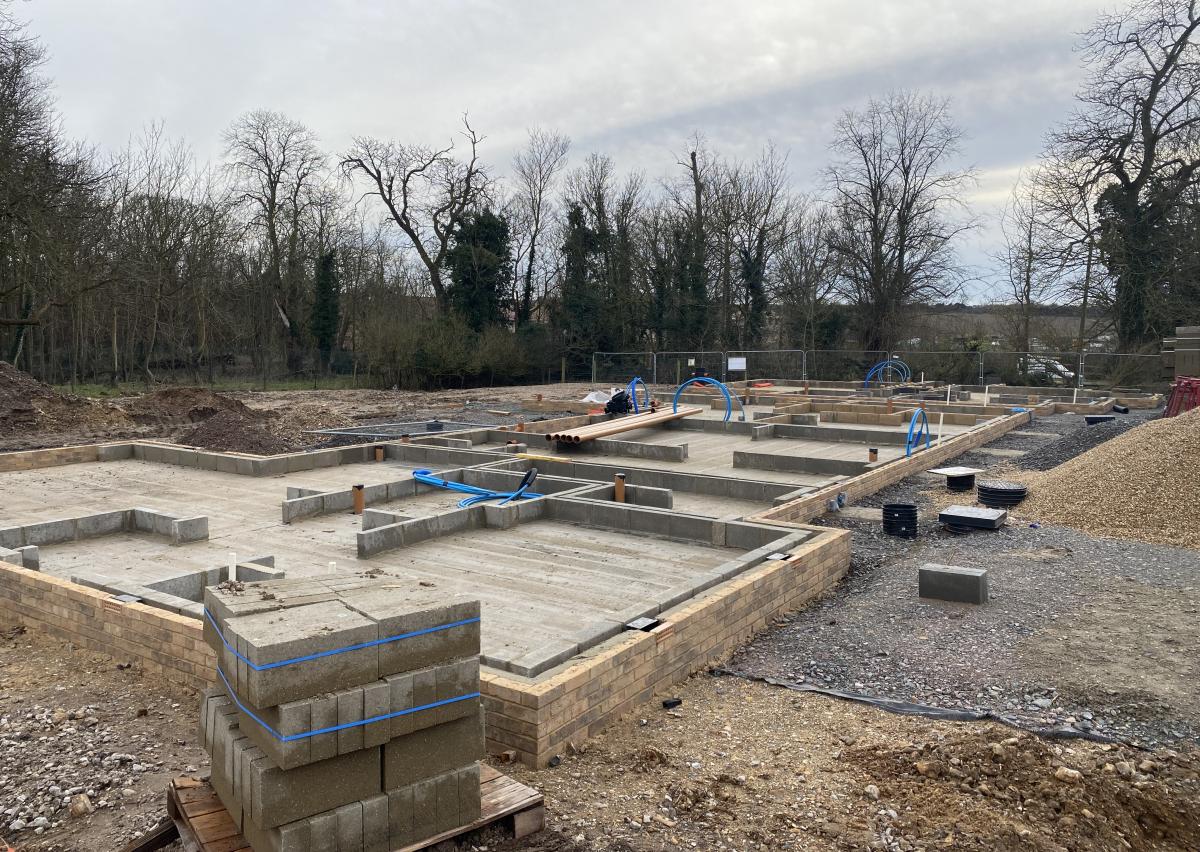 Work begins on new £100K homes
Work has begun on four new £100K Homes in South Cambridgeshire, which will be available to local working people for £100,000 by the end of this year.  
The Cambridgeshire & Peterborough Combined Authority led by Mayor James Palmer is working with Laragh Homes to bring forward four new £100K Homes on the land to the North of Linton Road, Great Abington. 
The new £100K homes are due to be complete by late 2021, and advertising will begin to attract new candidates for the homes six months ahead of this.  
Mayor James Palmer said:  

"It's brilliant to see work begin on more £100K Homes. Giving local working people in South Cambridgeshire the chance to buy their own home for just £100,000, that is an opportunity you simply won't see anywhere else in the country.   

"That there's a housing crisis is well known, what we need are new solutions to fix it, and I am proud that together with forward thinking developers such as Laragh Homes, and with the support of local leaders, we can provide high quality properties at such a significant discount and give hardworking local people a step on the ladder and a home of their own." 

 The Leader of South Cambridgeshire District Council, Cllr Bridget Smith, said:  

"It's hugely important that we work together to bring forward new homes that will help more local people to remain close to their families, friends and jobs. I'm pleased to see that construction has started on this scheme in a South Cambridgeshire village and am looking forward to seeing new, energy-efficient homes completed, and the keys handed over to those moving-in." 

Simon Somerville-Large, Managing Director of Laragh Homes, said: 

"We are incredibly proud to be supporting the delivery of high-quality affordable housing in our region. The £100K Homes scheme is a truly ground-breaking initiative that looks set to significantly improve the options available for working local people by providing a unique opportunity to access the housing market, especially at a time when our homes have never been more important." 
£100K Homes are allocated on a points system, designed to give a fair representation of an applicant's local connection to the area. Those with the strongest local connection to the local area, either by living or working there or having strong family connections, will be the first to be offered the opportunity to purchase a £100k Home.   
The Mayoral Combined Authority continues to work with developers across the region to bring forward more £100k Home with new sites coming forward this year in Ely and Cambridge City. Those who are not eligible for Great Abington properties will remain on the waiting list for new builds that come forward in other areas.  
£100K Homes are made available at a discount to their full market value through a legal covenant which stays with the property. The new purchaser would also be found through the £100K Home scheme, and they would also benefit from the same percentage discount on the open market value of the property the initial buyer received.  
Rather than their monthly payment disappearing into the bank account of their landlord, those who buy a £100K Home own it outright and build their equity as they repay their mortgage. As the monthly mortgage payment is expected to be lower than the equivalent private rent amount, £100K homeowners also have the chance to save more each month; savings that can go towards the deposit on their next homes, in the open market.