Published on November 16, 2023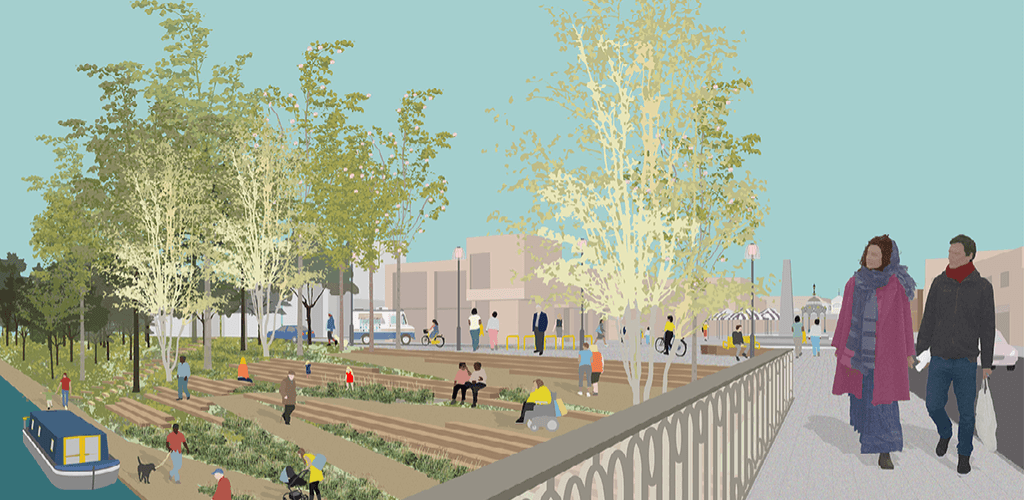 Agile use of 'active travel' money gives March next steps
Walkers and cyclists in March will benefit from smart footwork by the Combined Authority's transport committee which this week gave wholehearted backing to using underspend on one stage of a project to move forward the next.
Members of the Transport and Infrastructure Committee noted progress on March Area Transport Study – MATS – and unanimously approved reallocating an £85k underspend from Full Business Case 1 to help fund Full Business Case 2.
They also agreed to using a planned underspend of £124,913 from the previously approved March Walking and Cycling budget to complete additional activities for Walking and Cycling in the area.
The walking and cycling budget is currently £507,272 with the project spend of £382,359, leaving £124,913.
March Area Transport Study is a regeneration project funded by the Combined Authority as it works to help improve life in fen communities and support  Cambridgeshire's market towns, boosting opportunity, employment, transport and achieving growth that is sustainable and proportionate to the area.
The MATS schemes are helping address traffic congestion, improving air quality, safety and infrastructure for pedestrians and cyclists, and enhancing the local environment.
Mayor of Cambridgeshire & Peterborough Dr Nik Johnson:
"It's great to see investment in March continue. I'm very proud that new projects like the Broad Street, Riverside, and Market Place regeneration schemes, which build out from our recent revamping of the railway station, will ensure the town's future matches its history and heritage."
In October 2022, the Combined Authority Board approved March's Walking and Cycling (Active Travel) Strategy, with the first phase including 7 locations.
Phase 2(a) includes 10 locations. Phase 2(b)  includes 11 locations. Currently, the majority of Phase 1 is complete,  Phase 2a is continuing, and Phase 2b has started.