Published on October 11, 2018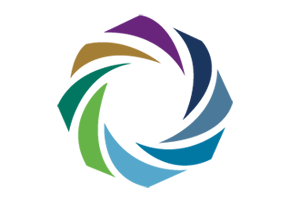 Business Board begins work as the new Local Enterprise Partnership
The Business Board has officially been constituted to begin work as the Local Enterprise Partnership (LEP) for our region.
The first meeting of the Board made up of seven local industry leaders and two public servants took place on September 24 (2018). The Mayor and the Deputy Mayor are the public servants and have no voting rights, so the Board is genuinely business led.
The Chair is Professor Aamir Khalid, Director of Technology at the globally renowned and award-winning company TWI (The Welding Institute).
The Deputy Chair is Professor Andy Neely, Pro Vice Chancellor – Enterprise and Business Relations at the University of Cambridge.
They are joined by Managing Director of Energy and Medical at Avingtrans plc, Austen Adams, CEO of NIAB, Dr Tina Barsby, Senior Director of BioMed Realty, Doug Cuff, Global HR Services Director and UK Country Director, Caterpillar Inc, Mark Dorsett and Agriculture Development Manager of the East of England Agricultural Society, William Haire.
Their appointments followed a robust recruitment campaign over a six-month period as well as social media coverage, over 1000 organisations were directly approached regarding Business Board membership.
The Director of Business & Skills, John Hill, who has joined the authority from his previous role as Managing Director at the Department for International Trade, will act as lead officer from the Combined Authority who are the accountable body.
The Business Board will own the Cambridgeshire and Peterborough Local Industrial Strategy which is currently under development following the ground-breaking CPIER report into the economy of our area.
John said: "We have the best performing economy in the country outside London, contributing over £5bn a year to UK PLC, and have two of the top five fastest growing cities in the UK.
"The Business Board gives commerce a strong voice in strategy development and decision making relating to the Combined Authority.
"It will ensure that a clear business perspective is brought forward as the Combined Authority seeks to be at the frontier of accelerating delivery and securing new investment models to support our growth."
Further member biography details are available here