Published on September 17, 2020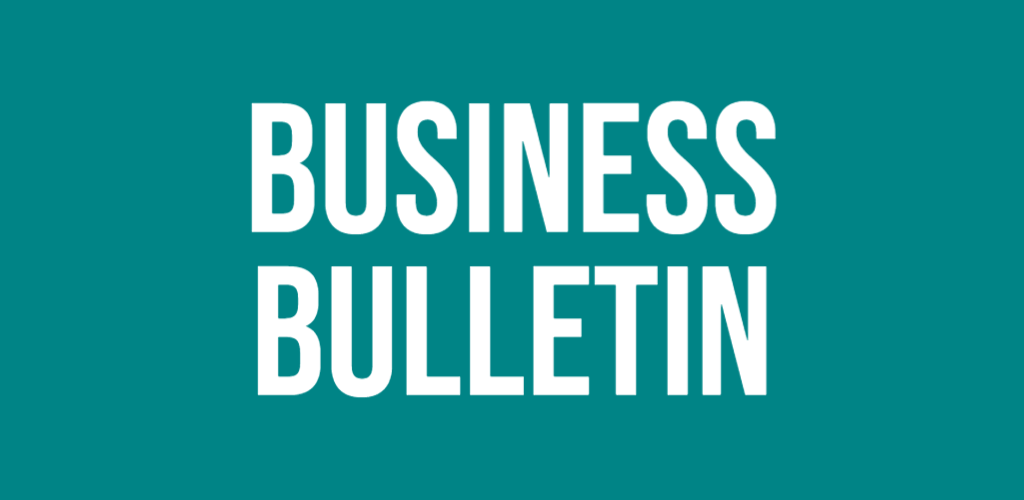 Business Bulletin: Issue Number 32
Are you keeping a proper record of staff, customers and visitors who visit your business?
From Friday 18 September it will be mandatory for some businesses across Cambridgeshire and Peterborough to keep detailed records of their staff and customers for NHS Test and Trace purposes.
James Palmer, Mayor of Cambridgeshire and Peterborough, explains why it s vital that local businesses continue to support the NHS Test and Trace programme by keeping a record of anyone who visits your venue.
"The more of us who take part in the NHS Test & Trace scheme, the better we can control the spread of Covid-19. This will help prevent our area entering into local lockdown, and in time allow us to start loosening the restrictions that I know are beginning to grate on all our lives," says Mayor Palmer.
He added: "I have always been clear that government should as much as possible trust the good sense of the British people to behave responsibly. Businesses and customers using the NHS Test & Trace app is the straightforward, responsible thing to do in the current situation."
The Information You Need to Collect:
For Your Staff
The names of staff who work at the premises
A contact phone number for each member of staff
The dates and times that staff are at work
 For Your Customers and Visitors
The name of the customer or visitor. If there is more than one person, then you can record the name of the 'lead member' of the group and the number of people in the group
A contact phone number for each customer or visitor, or for the lead member of a group of people
Date of visit, arrival time and, where possible, departure time
If a customer will interact with only one member of staff (e.g. a hairdresser), the name of the assigned staff member should be recorded alongside the name of the customer
Click here to find lots of helpful Test and Trace information, including what information to collect and how your records should be maintained.
New NHS COVID-19 App Launches on 24 September
In addition, the new NHS COVID-19 app launches on 24 September which will automatically record customer attendance at your premises when they scan a QR code, saving you and your staff the hassle of keeping records and allowing you to focus fully on your business.
Please download a poster from this website featuring a unique QR code for your premises and display it in advance of the public rollout of the new app.
Visitors will be able to check-in with the QR code when they arrive, making an easy and convenient way for your business to ensure legal compliance with Test and Trace and GDPR obligations.
You can help us to avoid further disruption to all our lives by working with NHS Test and Trace to reduce transmission of the virus.
Create Your Coronavirus QR Code Poster
Encourage your employees to go to work and use public transport
With many employees now back in the office on a part or full time basis, Mayor Palmer is urging people across Cambridgeshire & Peterborough to use public transport for their commute.
The Mayor has recently published an open letter reassuring workers that it is safe to use public transport across the County, with nearly a quarter more people travelling by bus in the first week of September than August.
Mayor Palmer said: "New health and safely measures are in place across our bus and train networks, including additional running buses and longer trains to ensure social distancing.
"We must also work to keep ourselves safe where we can, remembering Hands, Face, Space or, in other words, washing hands, covering faces and keeping distance. I believe, given these steps, that we should all feel confident to make more journeys by bus and train – and it is vitally important that we do."
Please help us to maintain high service levels across by Cambridgeshire & Peterborough by encouraging your employees to use public transport where possible.