Published on September 1, 2023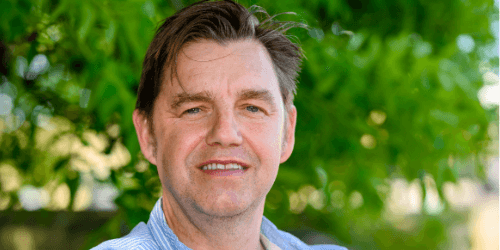 Businesses to benefit from changes to the 37 bus route
Following feedback from local businesses that many workers were arriving to work late due to the 37 bus timings, the Combined Authority has worked with Stagecoach East to change the timetabling of the bus to arrive at Peterborough's Queensgate 15 minutes earlier, enabling workers to get to work on time.
The move came after Councillor Nick Thulbourn alerted the Combined Authority to the issue, after speaking with local businesses on the impact of the reduction of the number 36 bus which arrived earlier.  After the cutting back of the 36 bus route, Nick found that three people had left one businesses and everyone he spoke to was late every day.
Upon hearing this, the Combined Authority worked with Stagecoach East to quickly put in place the change, meaning that employees can get to work on time and businesses can function.
Councillor for Fletton & Woodston, Nick Thulbourn, said:
"This is fantastic work by Mayor Nik Johnson. Sometimes small changes can have a big impact on people's lives. This will enable people to get to work on time which means their job is secure and local businesses can have an available and productive workforce. This is great news and local businesses, and their employees can breathe a sigh of relief."
Cambridgeshire and Peterborough Mayor Nik Johnson, said:
 "I'm really pleased we were able to step in here and help make a difference – big thanks to Stagecoach too for being open to the change, helping their passengers get to work on time. And it goes to show the importance of our network review: when we know what people need, we can design services around them."
The Cambridgeshire & Peterborough Combined Authority is currently undertaking a review of the entire bus network and will be looking at where services can be adapted so that they better serve the needs of communities.
The Combined Authority is delivering a wider programme of Bus Reform with ambition to create a bus service of a quality not seen before in the UK.
The Combined Authority has already supported 30 new zero-emission electric 'Zebra' buses into the Cambridge fleet.  It is working on the electrification of the bus fleet in Peterborough. This includes setting aside funding to bring forward a new depot in the city with room for charging points for electric buses and seeking additional 'Zebra' funding from Government.