Published on October 31, 2022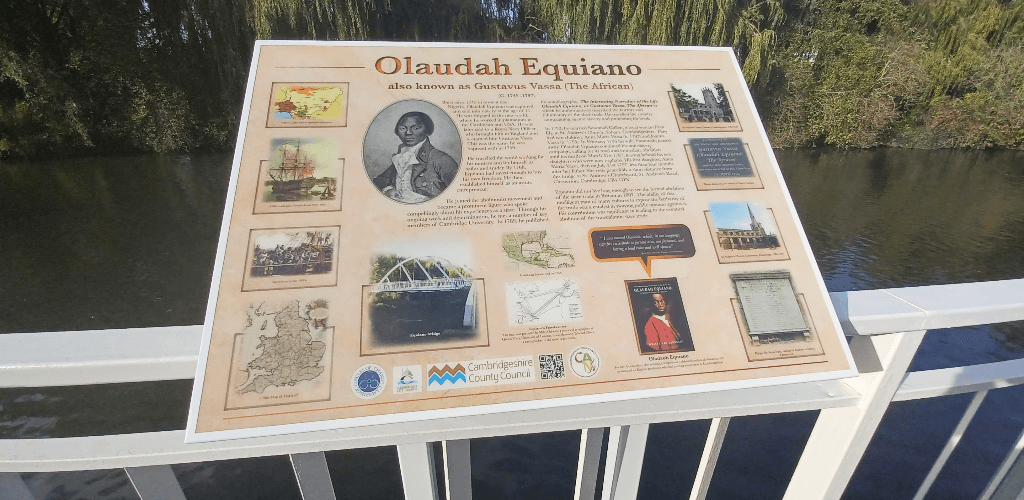 Cambridge bridge to get new name to reflect cultural heritage
A riverside bridge in Cambridge is due to get a new name to commemorate a local man who was a leader in the anti-slave movement.
The bridge formerly known as Riverside Bridge has been renamed after writer and abolitionist Olaudah Equiano (1745-1797) who was enslaved as a child and after purchasing his freedom, was an active leader in the anti-slave trade movement.
As part of activities for Black History Month, there will be an unveiling of the new name plaque and an information board at the bridge on the 31 October. The Mayor of Cambridgeshire and Peterborough Dr Nik Johnson and other councillors will attend the event.
Cambridgeshire County Council have been working with local community groups Circles of Change and the Cambridge African Network to rename the bridge in the aim that more people will learn about Equiano and his place in history.
Equiano's connection to the area is that he married and settled in Cambridgeshire and raised two daughters, his oldest Anna Maria Vassa is buried and commemorated by a plaque at St. Andrew's Church, Chesterton.
Cllr Alex Beckett, Chair of the Highways and Transport Committee said: "I am pleased to support this project which remembers Olaudah Equiano who played an important, but mostly forgotten, part in British History. It's important we remember our cultural heritage as it gives people a sense of unity."
The Mayor of Cambridgeshire and Peterborough Dr Nik Johnson said: "I was delighted to be asked to take part in the unveiling of the new name of the bridge. It's important that future generations are aware of this history and the part that Equiano played in it, and how it links to our communities now."
Isaac Ayamba, Chair of Cambridge African Network, said: "The story of Olaudah Equiano's struggles, determination and success in his personal life and his work in influencing British abolitionists is pioneering and inspirational to the current generation. More than 200 years since his death, his dreams and aspirations for equality still live on."