Published on June 20, 2022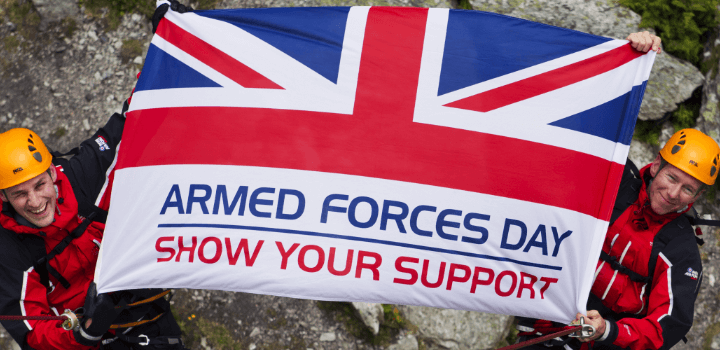 Cambridgeshire & Peterborough Combined Authority Commits Support the Armed Forces Community
On Armed Forces Day, Cambridgeshire & Peterborough Combined Authority are highlighting their continued support to the Covenant pledge that was made last year. The Armed Forces Covenant is a commitment to treat those in the Armed Forces, and those who have served, fairly. This pledge reinforces the Combined Authority's vision to be the most welcoming location for the Armed Forces community, particularly Veterans resettling with their families.
Armed Forces Day 2022 is taking place on 25th June, with a number of events of across the UK to commemorate the service of men and women in the British Armed Forces. However, it is their life beyond service that will be of focus.
With a large amount of RAF locations in the East of England, there is a vast community transitioning to civilian life around both Cambridgeshire and Peterborough. However, there are barriers that Veterans and their families can face, such as how to transfer their skills to a new profession and becoming used to new ways of working after service in the forces.
The Combined Authority has identified this community as a key group to support with these challenges. Within the £12million Adult Education Budget, there is provision available to fully fund upskilling and reskilling programmes for Veterans.  Through funded initiatives, provision will be delivered through colleges and providers to make this support accessible.
Mayor Dr Nik Johnson said: "On Armed Forces Day I wanted to reaffirm my commitment and support to veterans and the pledge made in signing the Armed Forces Covenant. One of the best ways the Combined Authority can support veterans is through improving skills. We're funding free courses to help veterans into good careers and better paid jobs, and on Armed Forces Day it is very important to raise awareness of the support which is available locally."
Information about funded courses for Veterans can be found on the Growth Works with Skills digital platform.
Growth Works with Skills is an innovative demand-led skills service, set up to support the Cambridgeshire & Peterborough Combined Authority in delivering jobs and business growth to the region.
Visit growthworkswithskills.com for more information.
(Photo credit ©UK MOD Crown Copyright 2022)