Published on March 22, 2023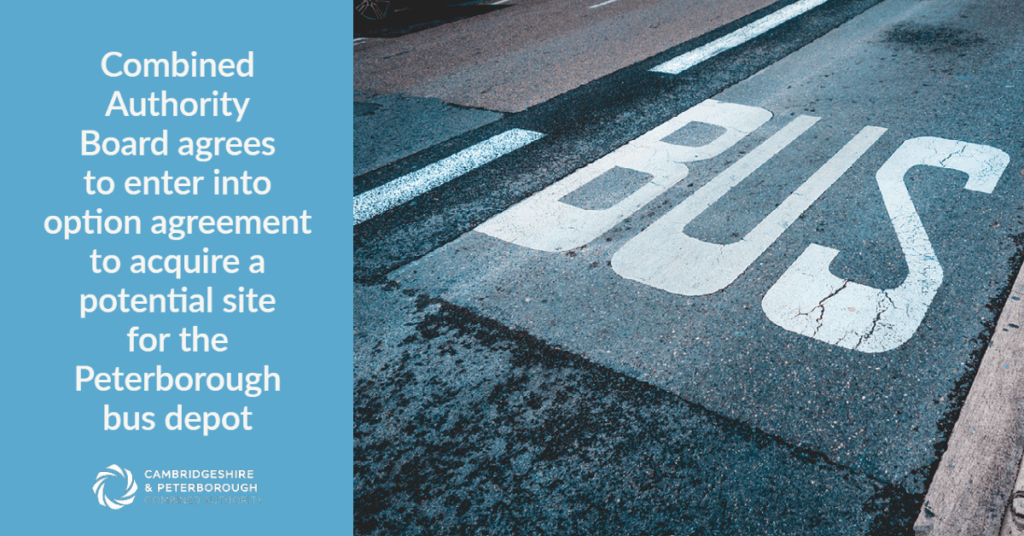 Combined Authority Board agrees to enter into option agreement to acquire a potential site for the Peterborough bus depot
The Combined Authority Board has agreed to enter into an option agreement to secure the contractual ability to acquire a site in Peterborough with potential to serve as a bus depot. The Combined Authority will now continue to work with Peterborough City Council to identify and deliver a new depot facility.
This comes after the Combined Authority were successful in a bid for £4million for the purpose of relocating the Peterborough bus depot from Lincoln Road, a site that is approximately 100 years old with no viable room for expansion.
The new depot will need to be multi-operator, with capacity to expand at a later date to meet any future market needs. It will also need to provide additional overnight parking capacity and maintenance facilities for buses and create a level playing field for bus operators who are bidding to operate bus services around the city.
Crucially, the new bus depot needs to be able to support the Combined Authority's commitment to electric buses, which will require a depot with more floor space, because each charger needs barriers to protect it from parking accidents. By providing a new depot that can support electric buses, we will be able to continue working towards our goal of ensuring all buses and taxis operating within the Combined Authority area are zero emissions by 2030.