Published on October 24, 2023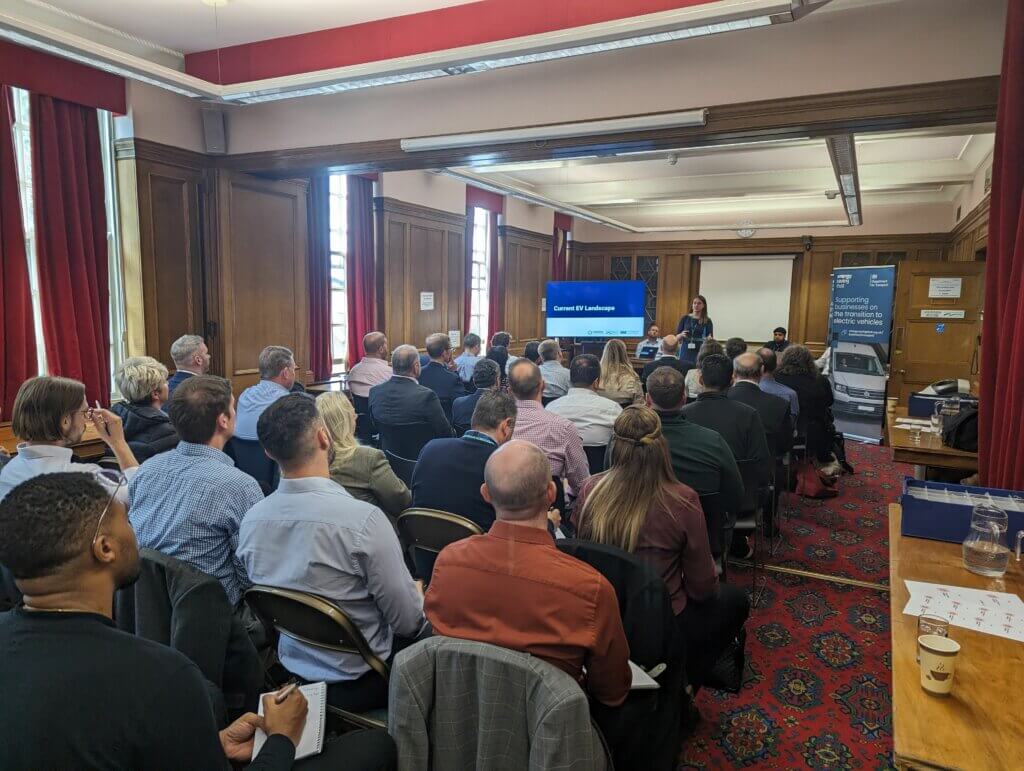 Combined Authority looks towards Electric Vehicle switch
Thousands of public electric vehicle charging stations across Cambridgeshire and Peterborough are needed by 2030 as the Combined Authority's countdown to sustainable transport gathers pace.
By 2030 it is predicted that the Combined Authority area needs some 10,000 public plug-in stations. They would help hundreds more drivers  switch to electric vehicles, more confident there are places to charge them up.  Such charge-points in public space  would help residents who don't have off-street parking but need to be able to 'zap up' their vehicle batteries if they make the jump from diesel or petrol.
Geared to assist the UK in reaching Net Zero 2050, the Combined Authority ambitions follow the 2021 Independent Commission on Climate's recommendation that the Cambridgeshire & Peterborough area rolls out Electric Vehicle – EV -charging infrastructure.
Having received over £400k in March to help kickstart the big switchover with staffing and strategy, and with another £5.5m award potentially available to move on-street charge-points forward next year, the Combined Authority is now making its plans to move forward Electric Vehicle Infrastructure.
This week, the Combined Authority – which is the strategic transport authority for the area – and its council collaborators, Cambridgeshire County Council and Peterborough City Council, the area's two highway authorities, met more than 20 suppliers to explore thoughts on Electric Vehice Infrastructure for the area including:
– Technological solutions, adaptability and futureproofing.
– Business and commercial models,
–  Capacity for swift delivery at scale
–  Ability to offer value for the community as part of the project.
After the meeting, which was hosted by Mayor of Cambridgeshire & Peterborough, Dr Nik Johnson, and Deputy Mayor, Cllr Anna Smith, the Combined Authority's lead on transport, more detailed feedback is being sought from attendees to ensure their insights inform the procurement process.
Deputy Mayor of Cambridgeshire & Peterborough, Cllr Anna Smith:
"We have set ourselves a massive but achievable target and it is truly exciting to be looking at this for the entire area, for town and country, as well as for our cities.
"This is the start of a big journey. Getting accessible, available, and affordable hardware in place for residents, workers, and visitors in the region is the key to more sustainable transport. It will boost the big switchover from fossil-fuelled private cars and make possible more zero-emission bus and taxi fleets. It also helps protect our residents from high prices of petrol and diesel at the pumps and can improve air quality too.
"Achieving our EV ambition overall needs innovation and partnership, an increase in the supply of electric passenger vehicles, commercial vehicles, and buses, coupled with widescale installation of rapid-charging points."
As part of its LEVI funding for public on-street plug-in points, the Combined Authority and partners are developing a comprehensive EV Infrastructure Strategy for the whole area. Preliminary estimates for this work indicate that Cambridgeshire and Peterborough will need around 10,000 public EV charging stations by 2030,
The LEVI fund supports local authorities in England to work with the charge-point industry to improve the rollout of local charging infrastructure, leveraging private finance, and making the system sustainable commercially.
Next month, the Combined Authority will host a panel session examining a range of requirements to be factored in when preparing for the mass rollout of EV. This will include consideration of accessibility issues and opportunity for local skills.
The panel session is part of Cambridgeshire & Peterborough Climate Partnership: The green future summit which will bring together leaders, businesses, skills providers and experts to mark the steps taken so far in the region to tackle climate change and reach net zero.
Other panel sessions will include topics like: adapting the Fens, retrofitting, and sustainable advancements in food production.