Published on October 24, 2023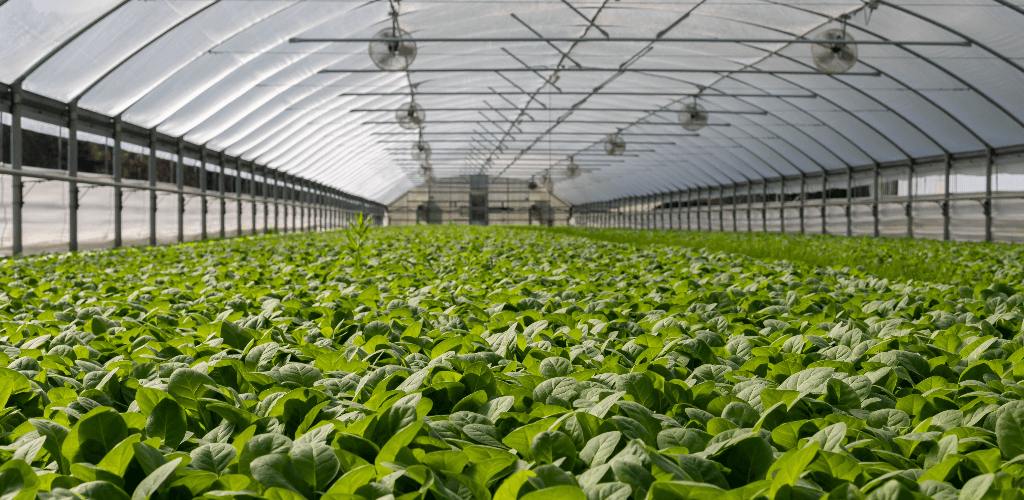 Lift-off for £7.5m Launchpad to drive innovation in agri-food businesses
A partnership of four counties across Eastern England, including the Cambridgeshire & Peterborough Combined Authority, has launched a programme with Government funding to drive innovation and business growth in agri-tech, agri-biotech, and food-tech.
New Innovate UK funding and support for innovation and business growth in local cluster
Focuses on Eastern England's strengths in agri-tech, agri-biotech and food production
Funding and support packages can range from £25,000 to £300,000
Eastern England, including the Combined Authority region, has been successful in securing up to £7.5m of new investment to drive local innovation and business growth, building on the region's existing strengths in agri-tech, agri-biotech and food-tech innovation.
Under the Launchpads programme, businesses and researchers can apply for competitive grants, with other support, for innovation projects that focus on on driving agricultural productivity, quality food production and novel food production systems.
The competition opens on Monday 23rd October, and potential applicants will be able to attend a competition briefing event to find out more.
Grant funding available starts from £25,000, with up to £300,000 for projects that provide exceptional impact to the agri-tech, agri-biotech and food-tech innovation cluster.
The Launchpad programme is funded by Innovate UK, part of UK Research and Innovation. It is designed to build on innovation clusters around the UK that have significant growth potential and to deliver jobs, growth, and higher productivity, supporting the Government's levelling-up agenda.
To be eligible, projects must make a significant contribution to one or more of the following:
enhancing the productivity of primary crops, the bioeconomy, livestock, aquaculture or ornamental plants
biotechnologies related to agriculture, food and nutrition
food that promotes safe, healthy and nutritious diets
resource-efficient production methods for low-emission foods
Projects can focus on one or more of the following:
sustainability in the context of environmental challenges such as climate change and resource scarcity
protecting, maintaining or enhancing animal welfare within current UK regulatory standard
nutritional composition, food manufacturing and processing, packaging, and safety
minimising negative effects such as pollution, food loss and waste
resilience and responsiveness in the supply chain, mitigating risks, interruptions or disruptions
The Eastern England Agri-Food and Food Tech Launchpad has been developed jointly by Cambridgeshire & Peterborough Combined Authority, the Greater Lincolnshire and New Anglia LEPs and Innovate UK, and tailored to the region's needs and circumstances. The Launchpad has engaged with a number of organisations to develop the partnership, they include:
Agri-TechE
Anglia Innovation Partnership LLP
BT
Cambridge Enterprise, University of Cambridge
NIAB (National Institute of Agricultural Botany)
University of East Anglia
University of Lincoln
UK Food Valley
Lincoln Institute for Agri-Food Technology (LIAT), University of Lincoln.
Norwich Research Park
National Centre for Food Manufacturing (NCFM), The Centre of Excellence in Agri-food Technology
The Seafood Grimsby and Humber Alliance Limited (SGHA)
The aim of this competition is to support outstanding innovation projects led by businesses. Businesses must be active, or growing their work activities, within the agri and food tech clusters within Cambridgeshire, Greater Lincolnshire, Norfolk and Suffolk and will align to the Government's goals in the Levelling Up White Paper. Cambridge is home to significant technology clusters in AI, pharmaceuticals, and biotechnology. This expertise can support the rapid acceleration of a high-tech based agri-food tech cluster in the region. Additionally, the technology strengths at Adastral Park in Suffolk (5G, robotics, quantum and satellite communications) and the business-led Agri-TechE network will support developments across the agri-food tech sector.
Deputy Mayor of Cambridgeshire and Peterborough, Cllr Anna Smith, said: "We are aiming to make our region a global centre for innovation in agri-tech and innovative high-quality food production, so it is fantastic that, with local partners, the Combined Authority has been able to launch this important new Government-funded programme. This is a really strong platform for further sustainable, dynamic growth in these sectors, benefitting the local economy, businesses and communities.
Chair of the Cambridgeshire and Peterborough Business Board, Al Kingsley, said: "We already have a nationally renowned agri-tech cluster and our local industrial strategy, the Economic Growth Strategy, has identified it as a priority sector for growth. This Launchpad will support investments already made by the Combined Authority and partners in this burgeoning industry, and help us deliver the sustainable jobs, skills and growth our economy needs to continue to thrive."
Innovate UK CEO, Indro Mukerjee, said: "Innovate UK is building strong regional partnerships across the UK to support local innovation and commercialisation. Our new Launchpads will help to attract further private sector R&D investment into innovation clusters, growing local economies and delivering societal and economic benefits to local communities."
To find out more about the Eastern Agri-Food Innovation Launchpad competition visit https://iuk.ktn-uk.org/programme/launchpads/
New Anglia LEP's Connected Innovation Programme is sponsoring the networking reception at Agri-TechE's REAP Conference 2023 on 8th November, where businesses can receive more details on the Eastern Agri-Food Innovation Launchpad. Sign up here.